Thinking Outside The Box With Gorgeous Eco Housing

In the wake of the Paris accord, perhaps 2016 will be the year when "green" is finally the new normal, in everything from lunch menus to homes. Yet top architects have for years been proving that eco-friendly does not have to mean unstylish. In a new book, New Eco Homes, Manel Gutiérrez identifies 22 of the best examples of eco-friendly domestic architecture from around the world.

"There have been so many advances in sustainable strategies," he says. "I wanted to write a book that showed them off."

Where once green features might have meant warped lines and unsightly concesssions, these homes are sleek and sophisticated. There is everything from futuristic Bond-villain villas to cantilevered barns in Suffolk and poolside studios in Brazil. What they have in common is a commitment to new materials, ever-better photovoltaic cells and ultra-efficient insulation.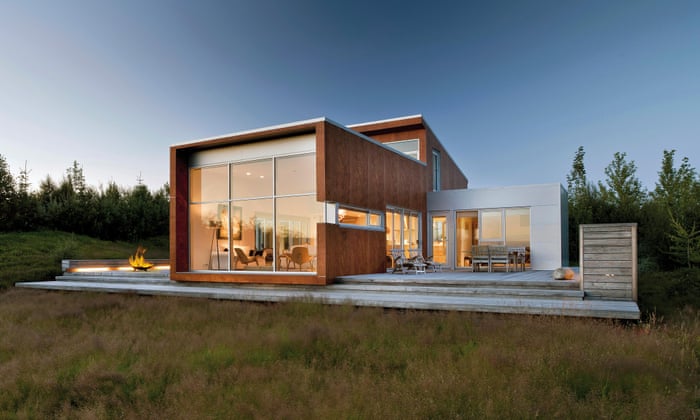 Green horizons: new materials, new technology and new thinking inspire houses like this one, the Ice House in Reykjavik. Photograph: Torfi Agnarsson
Not all of them are millionaire mansions set in acres of land, either. In among the sprawling single-storey houses are town houses in Hamburg or Ho Chi Minh City, tucked neatly into their urban environments. There are also plenty of examples beyond the traditional eco-centres of northern Europe and Australasia, as developing companies start to pick up the sustainability message.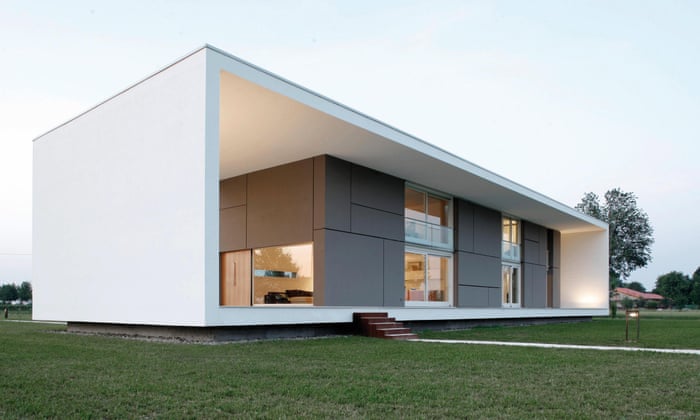 Within these walls: house on the Morella River, Castelnovo di Sotto, Italy. Photograph: Kai-Uwe
Inspiration, in short, for anyone thinking of making a greener start this year. "Investing in sustainable eco-housing means taking an economic return in the medium [rather than short] term," says Gutiérrez. "But the proliferation of this type of architecture would reduce construction costs."
via The Guardian | Lead image: between the lines: Zeb pilot house in Kingston, Tasmania. Photograph: Bruce Damonte