Shelter: Vindheim Cabin

Hidden in the mountains of Norway, the Vindheim Cabin embodies the classic vision of a snow-covered cottage.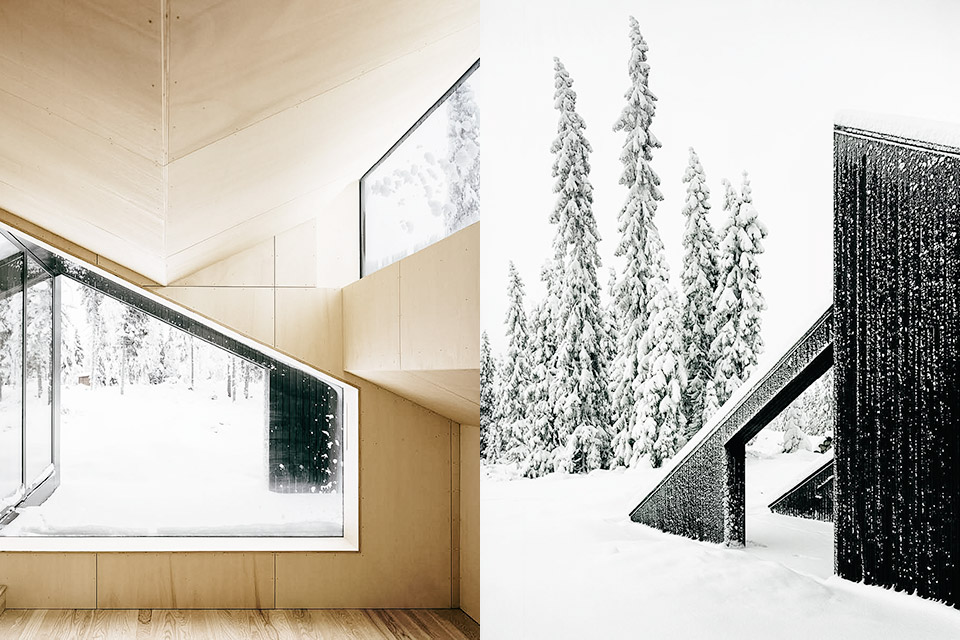 Sharp rooflines paired with extended gables make the house become one with the alpine landscape, creating the illusion of a rooftop peeking through the freshly fallen powder.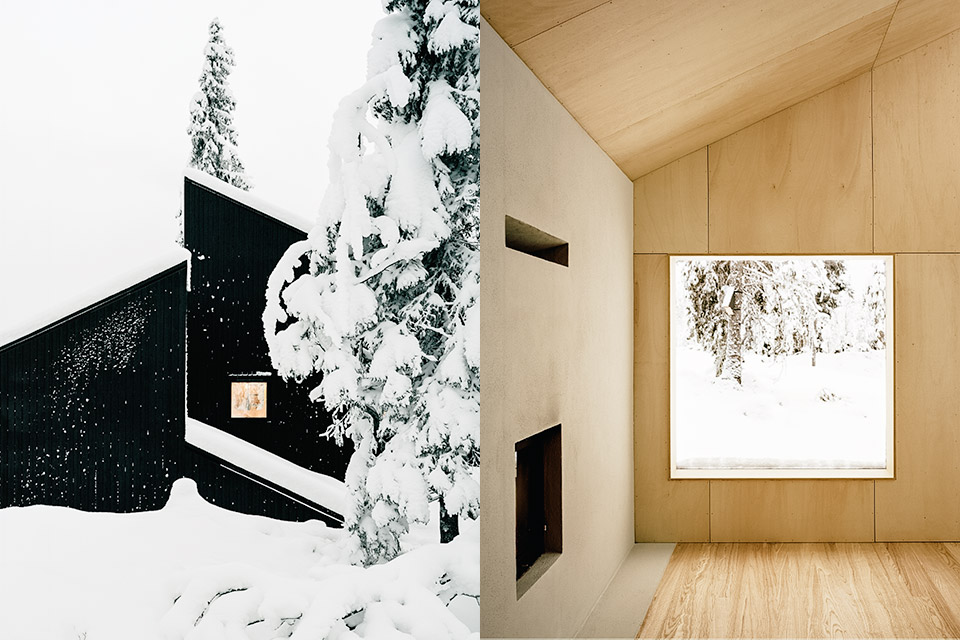 A series of steep pitches not only add much needed space to the modest interior, but also create a private ski slope for its visitors.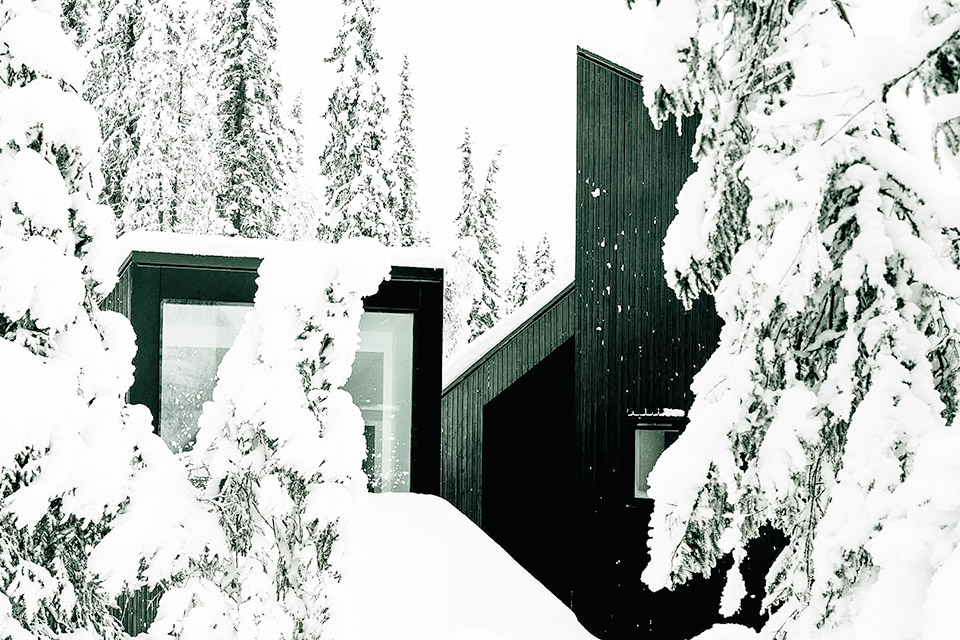 Bare plywood walls provide a warm barrier from the frigid elements and nods to the minimalist aesthetic. The master bedroom sits below a window that frames the Norwegian sky and plays nightly showings of the Aurora Borealis.
via Uncrate