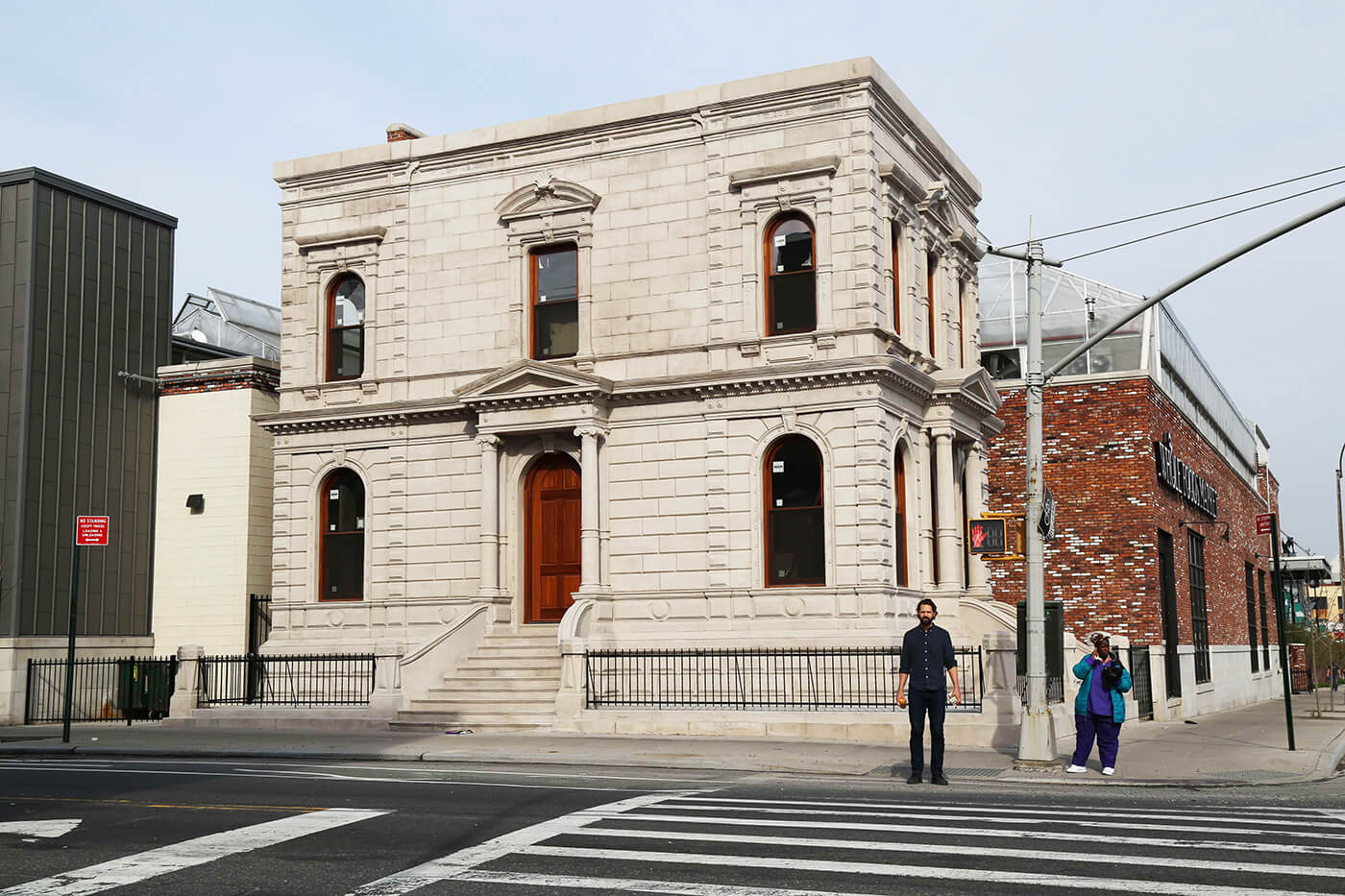 Restoration: Whole Foods Unveils Beautiful Transformation of Gowanus' Landmarked Coignet Stone Building

The once-crumbling landmark, Gowanus' iconic Coignet Stone Building, just underwent a stunning $1.3 million restoration that has brought new life to the former showroom for the New York and Long Island Coignet Stone Company. The building is New York City's first known instance of concrete construction, and now it's looking more like a landmark than ever.

Finished by 1874, the structure was home to a series of small businesses over the years — one of whom decided to cover the building's facade with an ugly brick veneer — before it was abandoned in the 1960s.
The structure sat in disrepair for decades until supermarket giant Whole Foods agreed to restore its concrete facade in 2005. But even after receiving permits for the restoration, Whole Foods took its time bringing the building back to life. The Landmarks Preservation Commission fined the grocery chain in 2014 for falling behind on the maintenance and restoration of the landmarked structure.
Now, more than two years later, the full restoration has been completed and the scaffolding removed — revealing the Coignet Building in its fully restored glory for the first time.
As for the future, the building's longtime owner Richard Kowalski currently has the property listed with Cushman & Wakefield for $5 million. The listing notes it is a "great retail opportunity" and the building needs an interior gut renovation.
A small alley separates the Coignet site from the Whole Foods next door.

See more > > >
via Brownstoner | Photos by Hannah Frishberg