Relax And Take A Break With These Extraordinary Teahouses

During the temperance movement in the 1830s, tea houses emerged as the popular alternative to pubs and other drinking establishments. Before then, tea had been a luxury enjoyed only by the wealthy. Catering more to ordinary people, many new cafés and coffee houses were opened up to promote the strained refreshment as an alternative to the intoxicating beverage variety.

Tea houses became especially popular in the 1880s when Catherine Cranston opened up the first of what became a chain of Miss Cranston's Tea Rooms in Glasgow. Similar establishments became popular throughout Scotland, and then fine hotels in both the United States and England began to offer tea service in tea rooms and tea courts. By 1910, the alcohol free establishments began to host afternoon dances in both the US and the UK. Finally, by the 1950s, teahouses had become widespread. In the decades following, cafés became more fashionable as tea rooms were scattered far and few between.

Today, even as cafés seem to dominate the caffeine landscape, teahouses are finding their way into the 21st century. Not disguised as an alternative space for alcoholic consumption, this collection surveys self-proclaimed establishments that proudly serve tea. With a little imagination, these teahouses demonstrate how ordinary social spaces can render extraordinary experiences.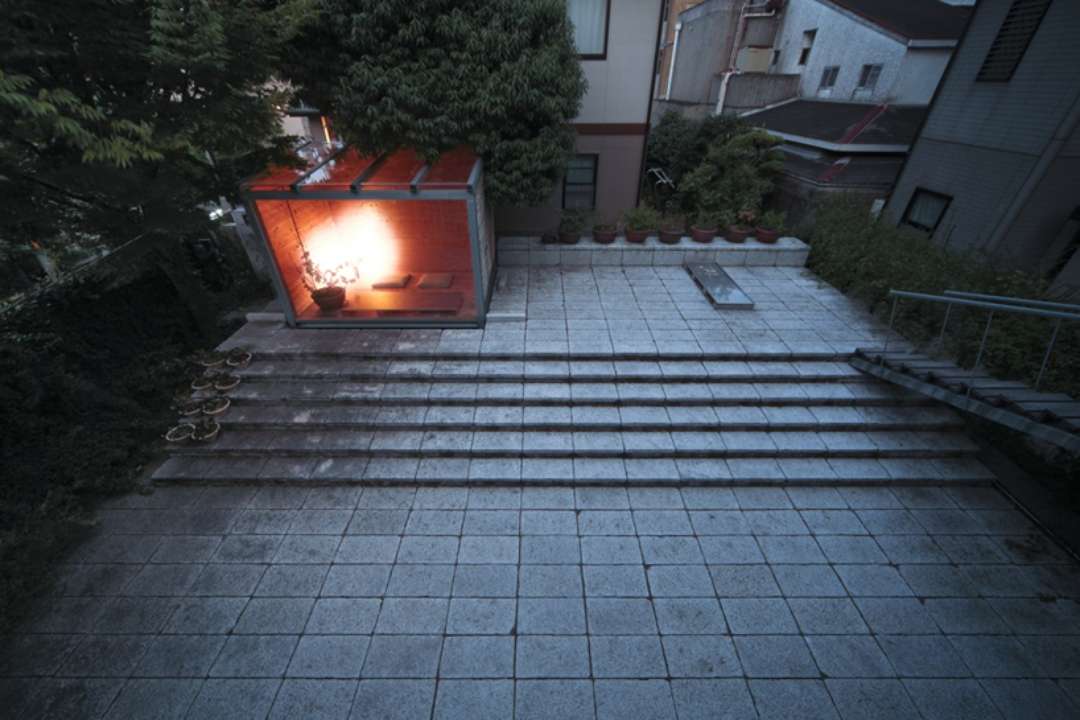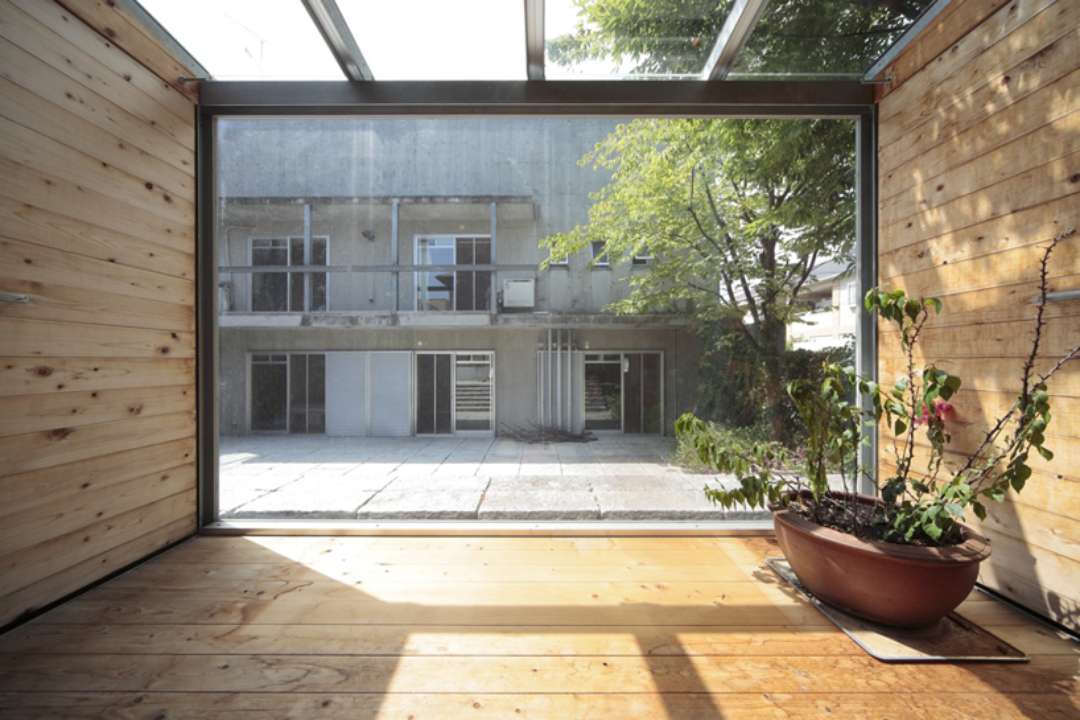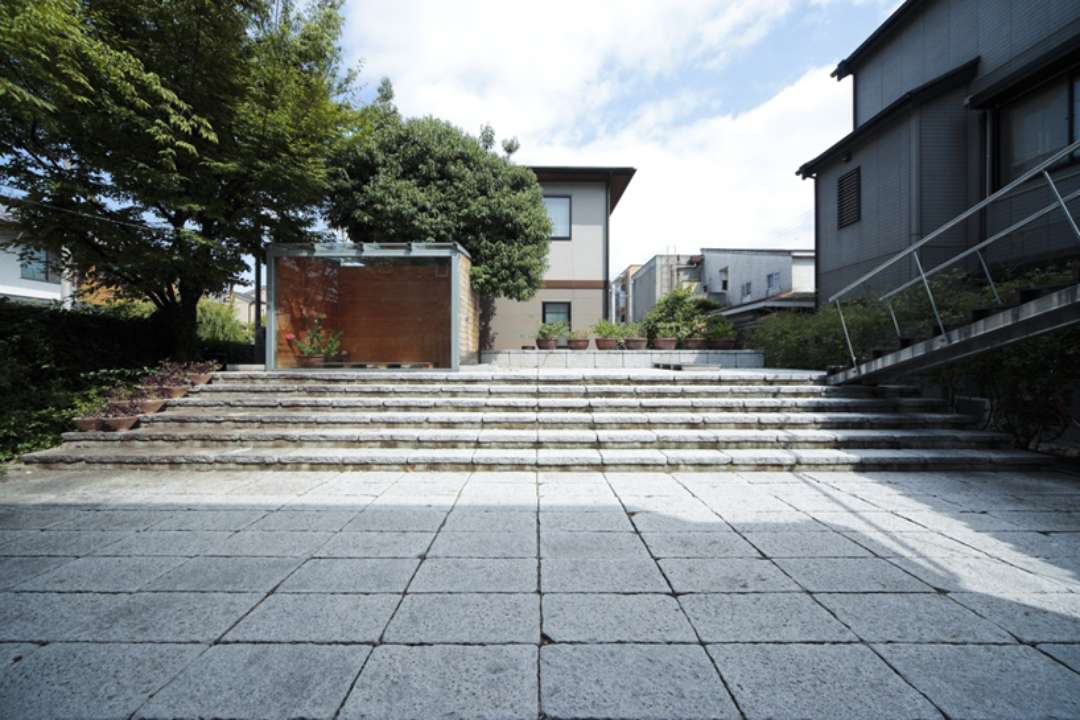 Tea Room by Facet Studio, Osaka, Japan
Perched on a platform of interlocking stones, the free-standing structure floats above a hole where the roots of an old tree bearing the family's name lie beneath. The glass-front façade and roof exposes the structure to natural light, creating a serene, warm environment in the thick of exposed pine beams.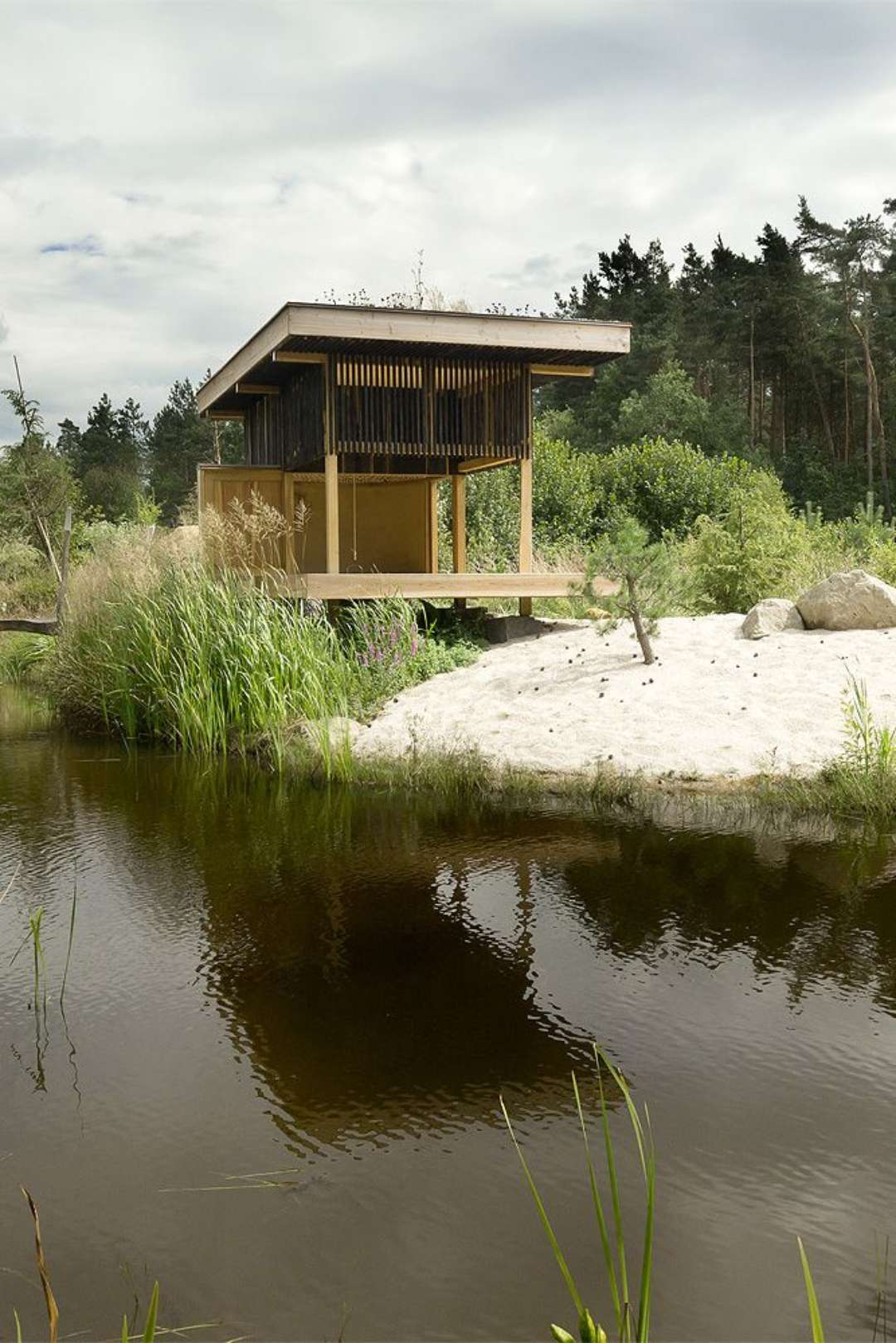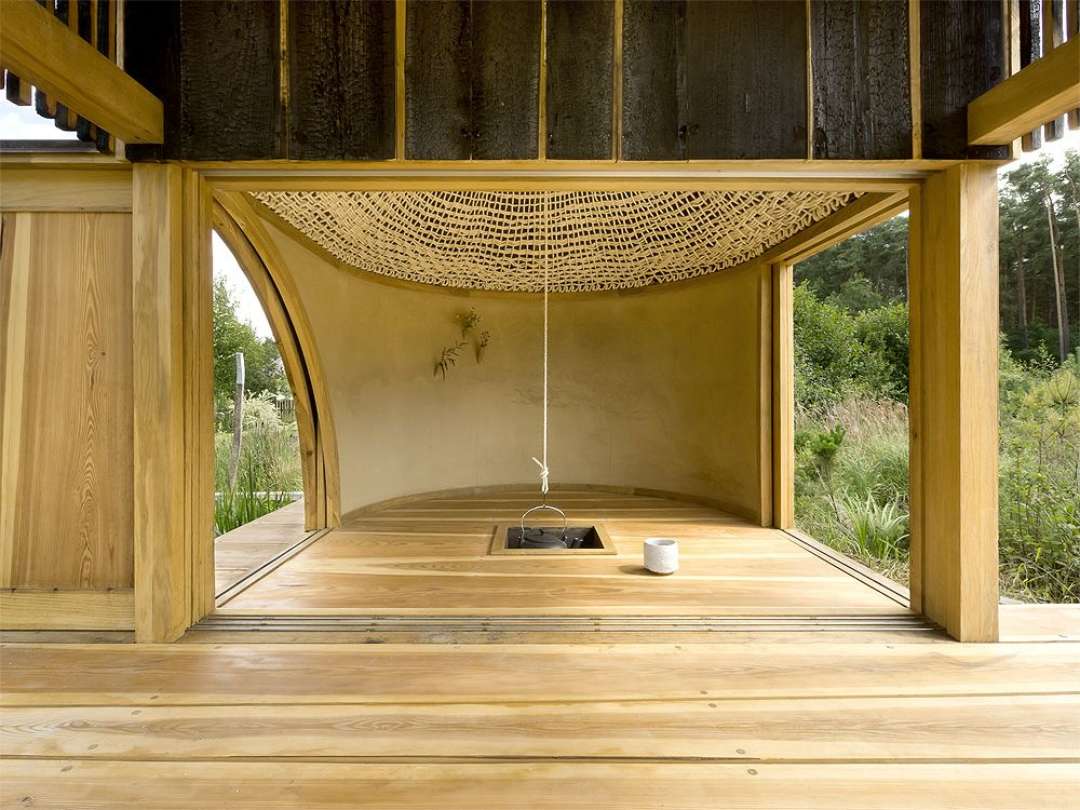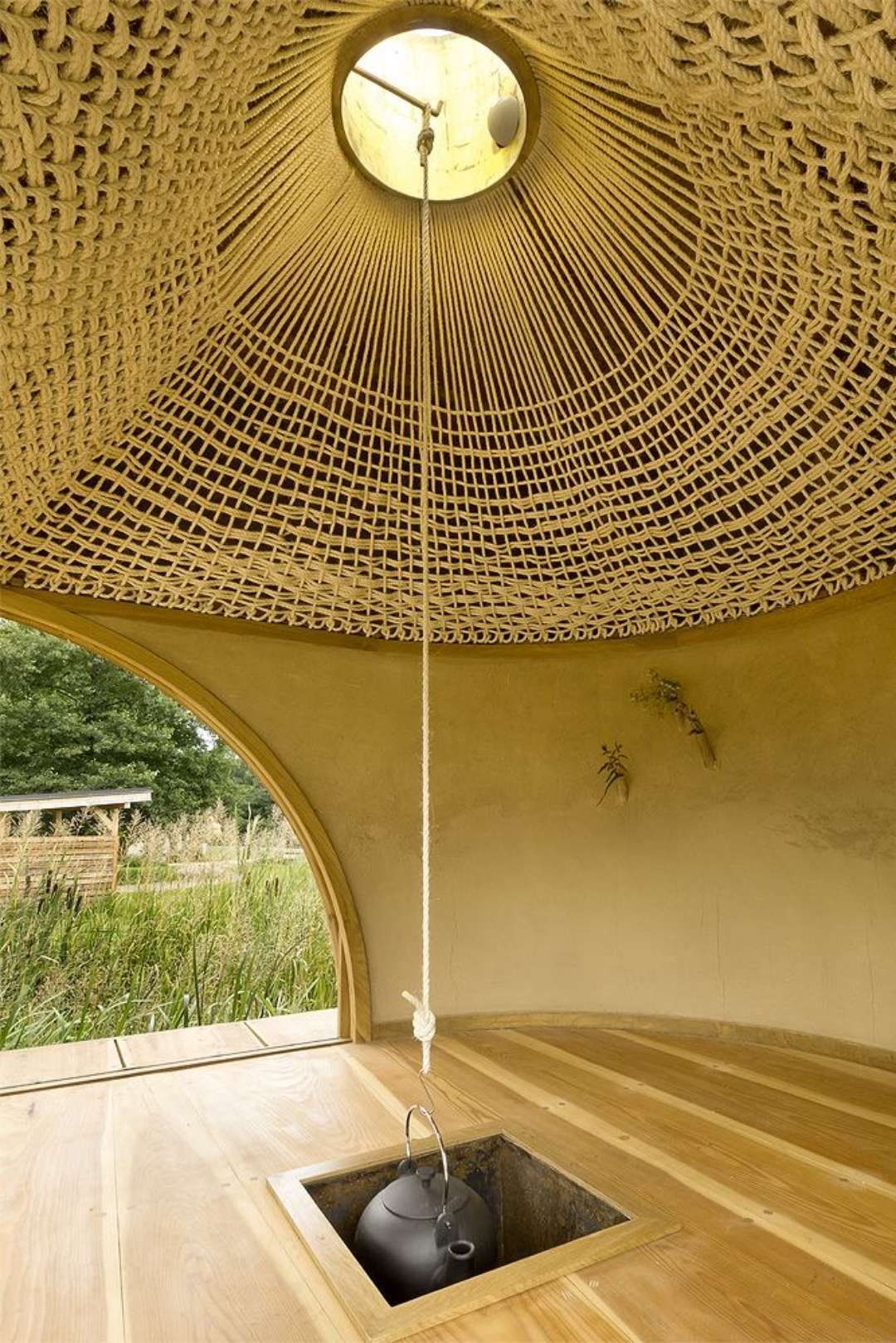 Black Teahouse by A1 architects, Ceska Lipa, Czech Republic
Sitting alongside a lake and woodland near the city of Česká Lípa, this timber teahouse features large doors that slide back from both rectangular and arched openings in the walls that open out to a sheltered deck. Inside, a teapot is suspended from a woven rope dome with a gilded skylight, where a knotted rope extends the vessel into a crevice in the floor.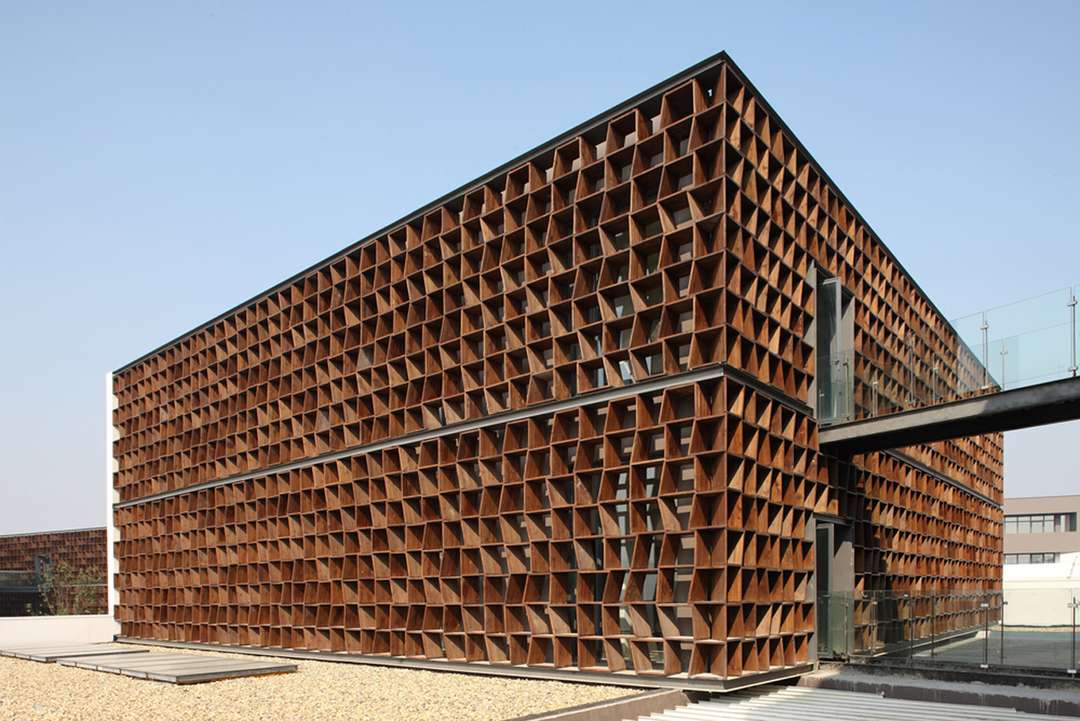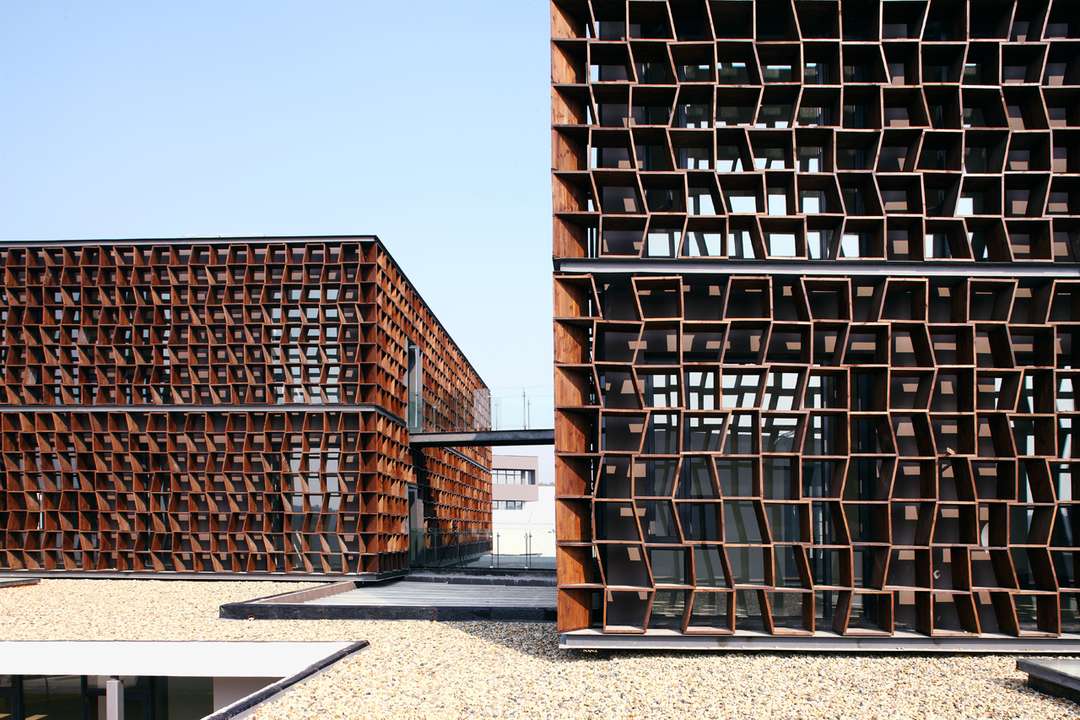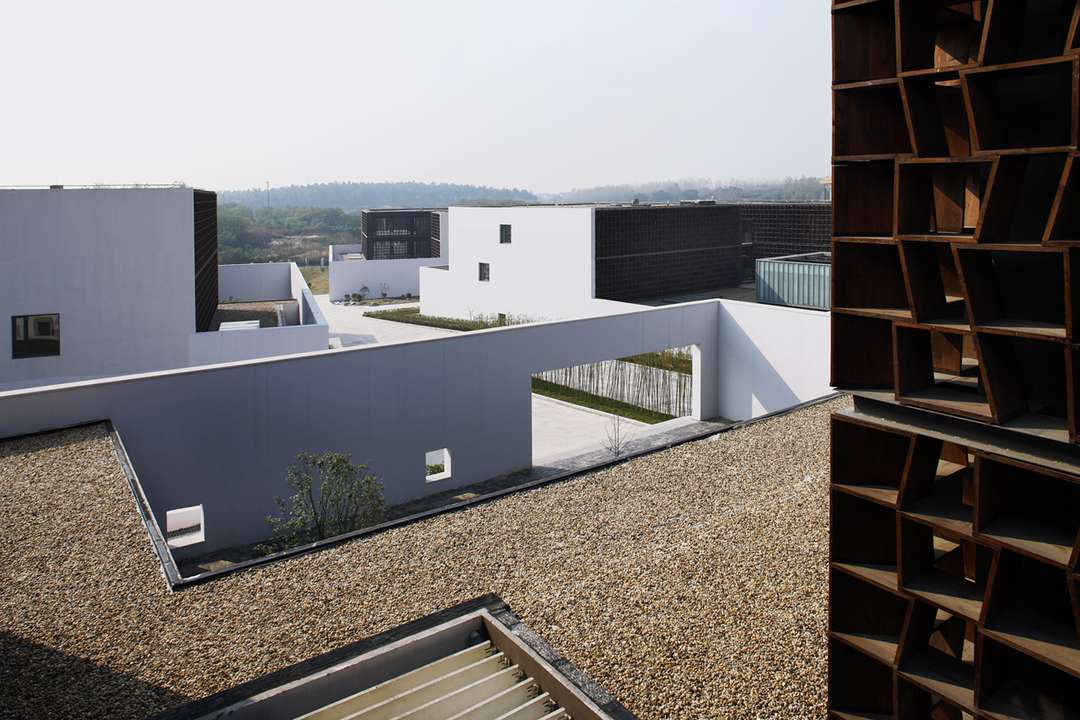 Plot 6 and Tea House by Atelier Deshaus, Nanjing, China
Located at the base of Jiangsu Software Park, the project houses 38 office spaces enclosed by courtyard walls that create a serene balance between indoors and outdoors, and communal and private spaces. Neighboring a small transformer substation, upper and lower bridged doorways connect the office spaces to the teahouse on the rooftop.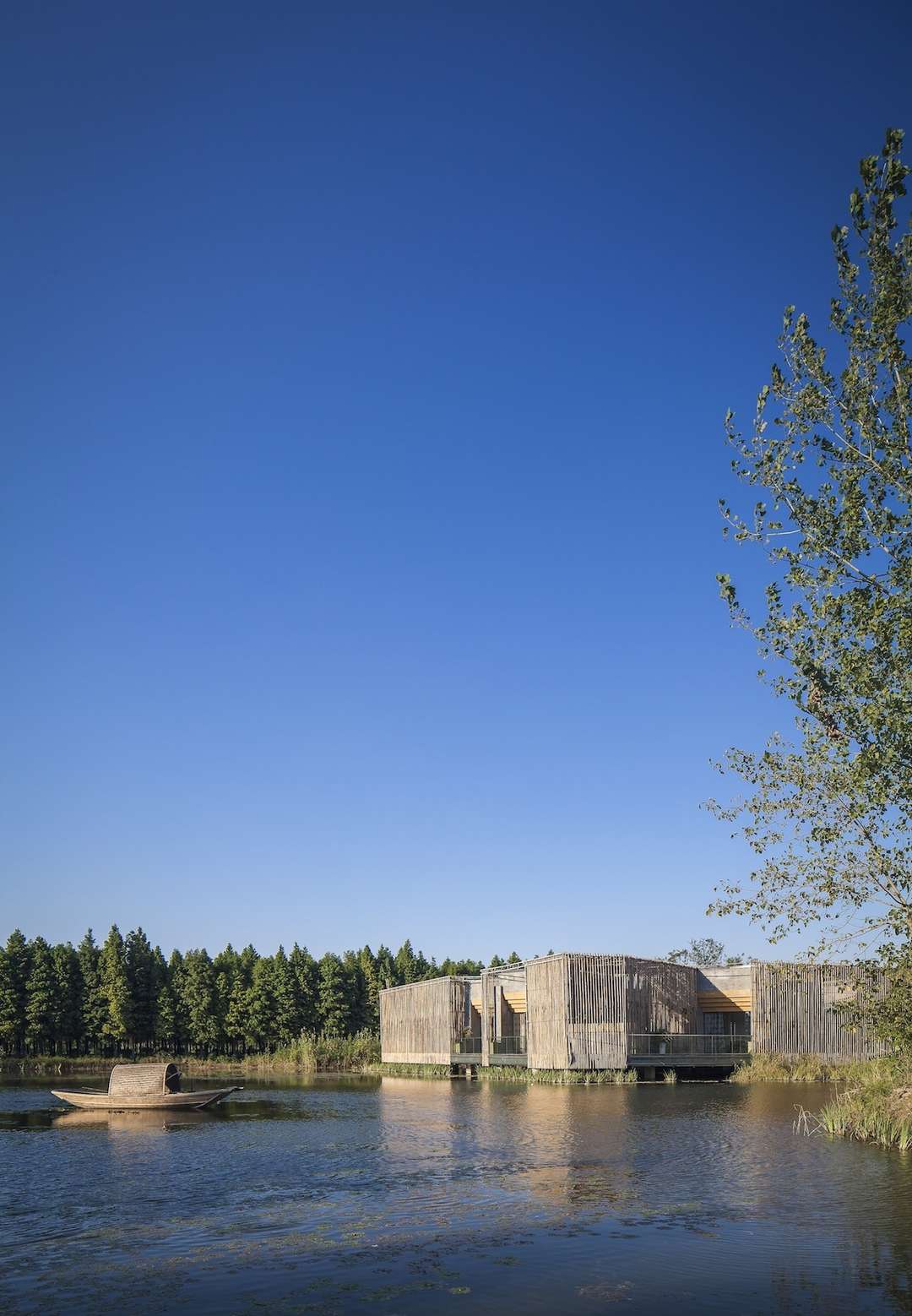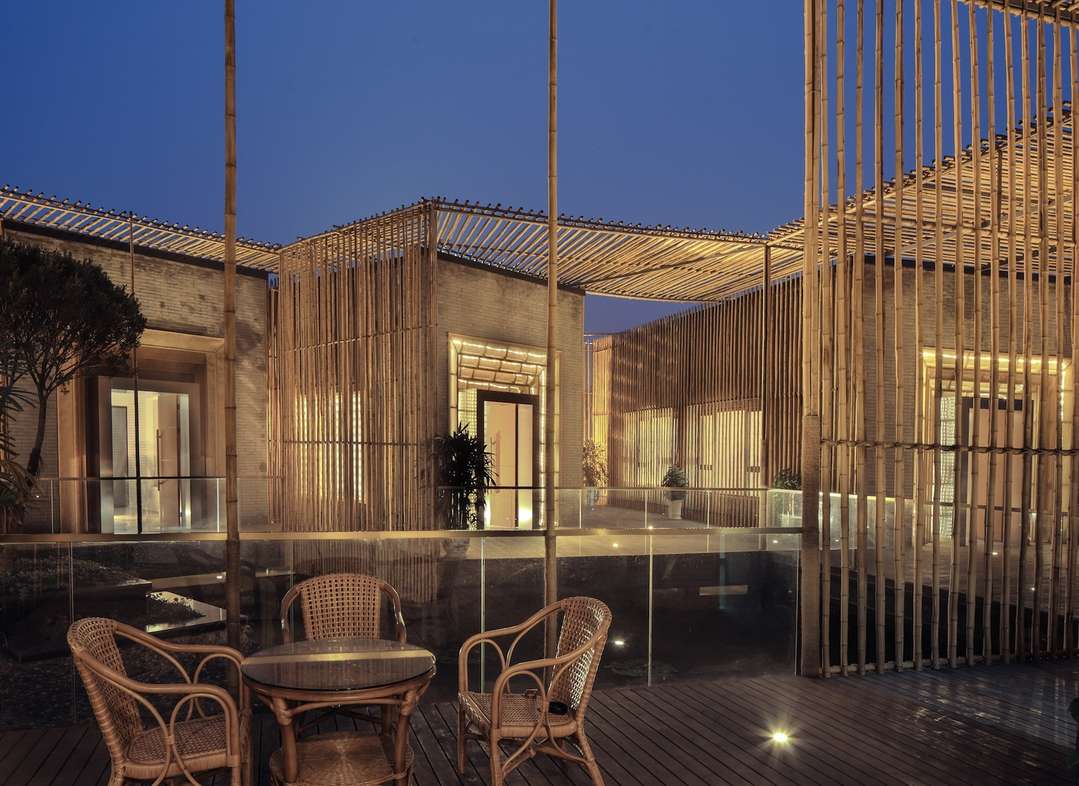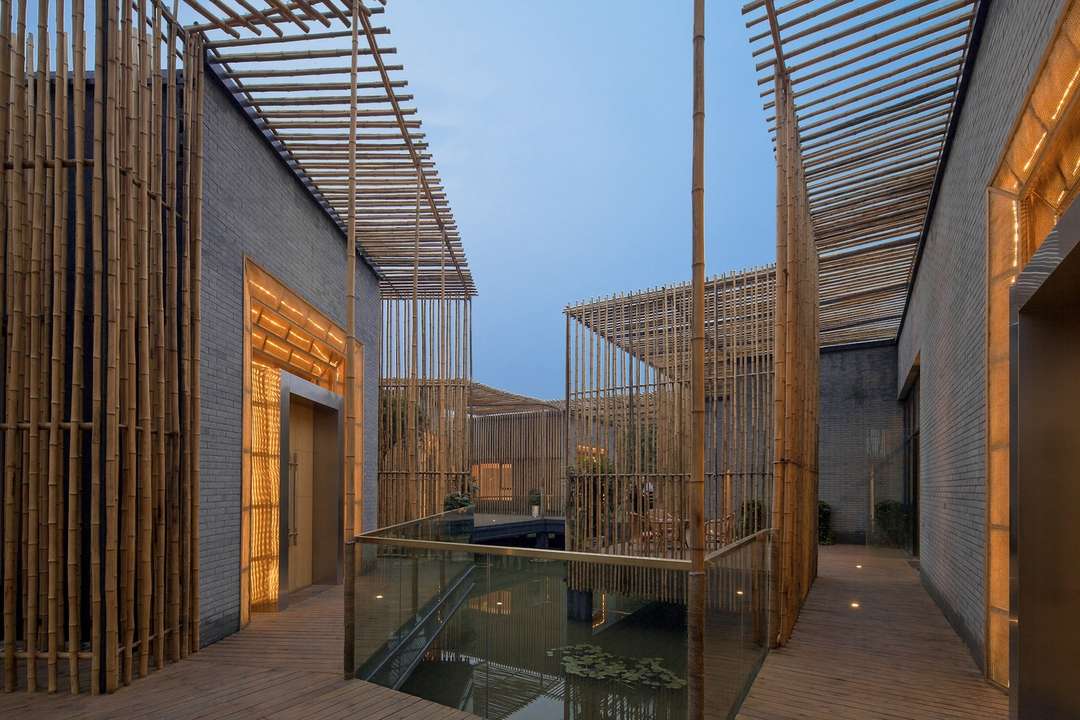 Bamboo Courtyard Teahouse by HWCD, Yangzhou, China
Floating on a tranquil lake in the Shiqiao Garden just northwest of Shanghai, this teahouse is comprised of two inward facing pavilions that create a series of protected internal habitats that are not completely shielded from the outside environment. With stalks appearing to rise out of the water, the bamboo screens help shade the constructs in the summer, provide ventilation, and from a distance allows the complex to appear more natural and blend in with the surrounding landscape.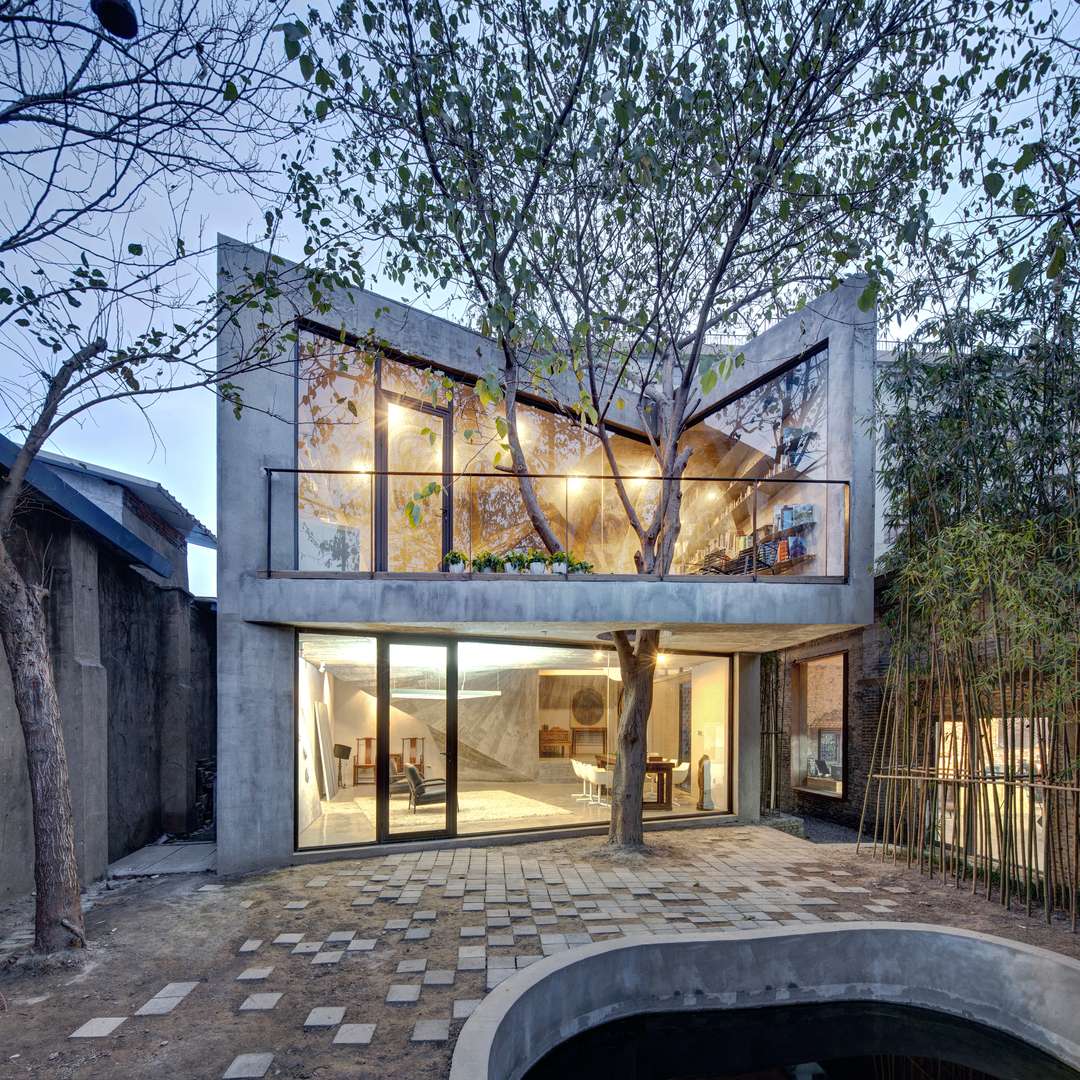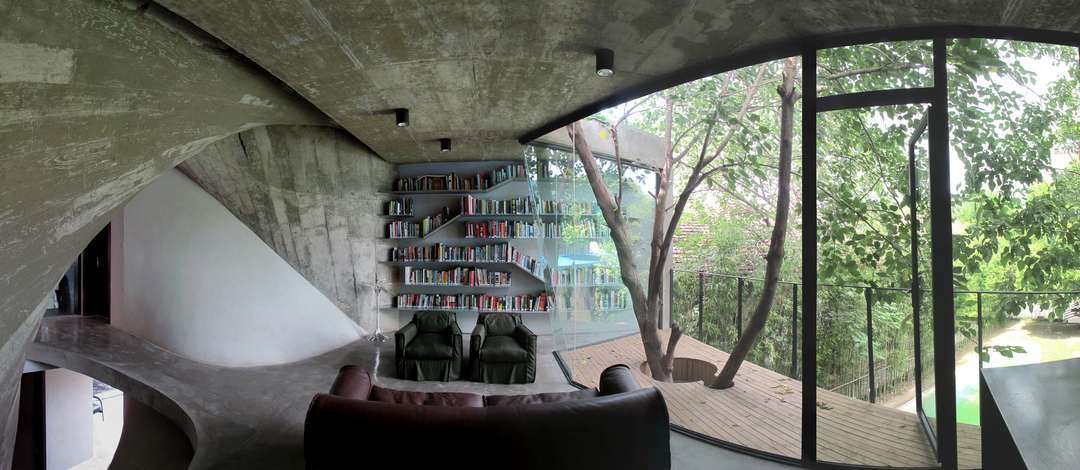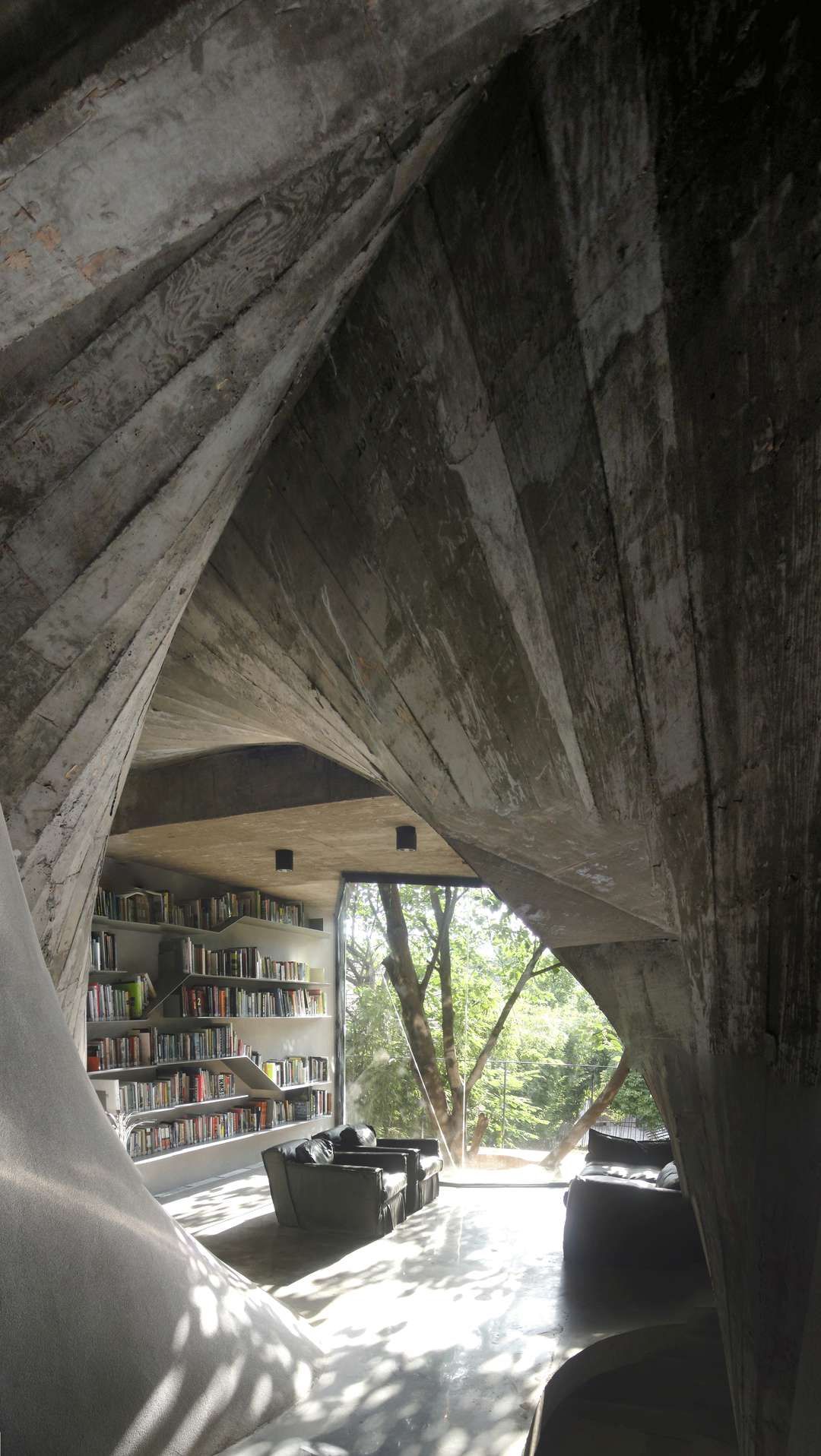 The Tea House by Archi-Union, Shanghai, China
Located in the backyard of Archi-Union's J-office, 'The Tea House' is constructed from the salvaged parts of the original warehouse's collapsed roof. Restricted by a mature tree, the project was intended to embody harmony by integrating enclosure and openness into three parts: a covered public area is formed that opens towards the pool, an enclosed tea house at ground level, and a library on the first floor where a small triangular balcony extends around the existing tree.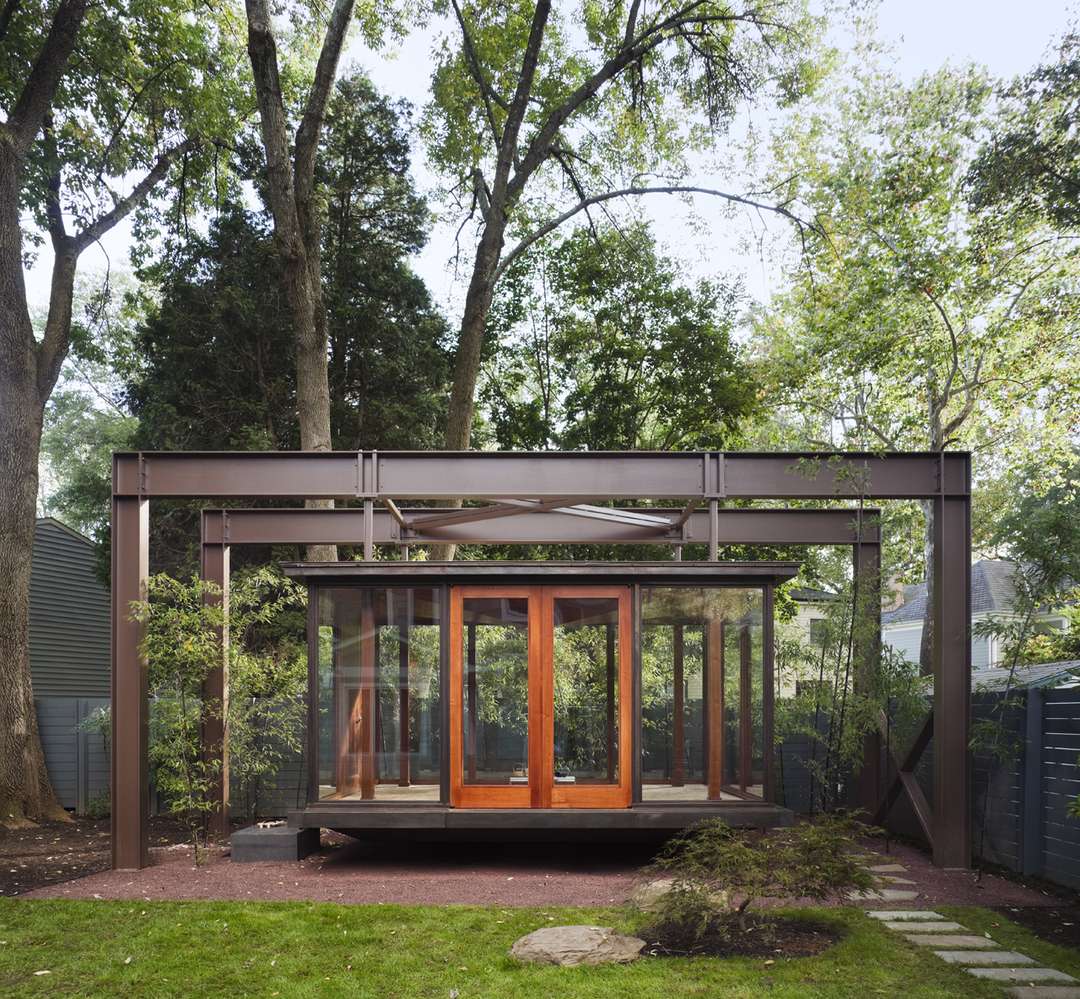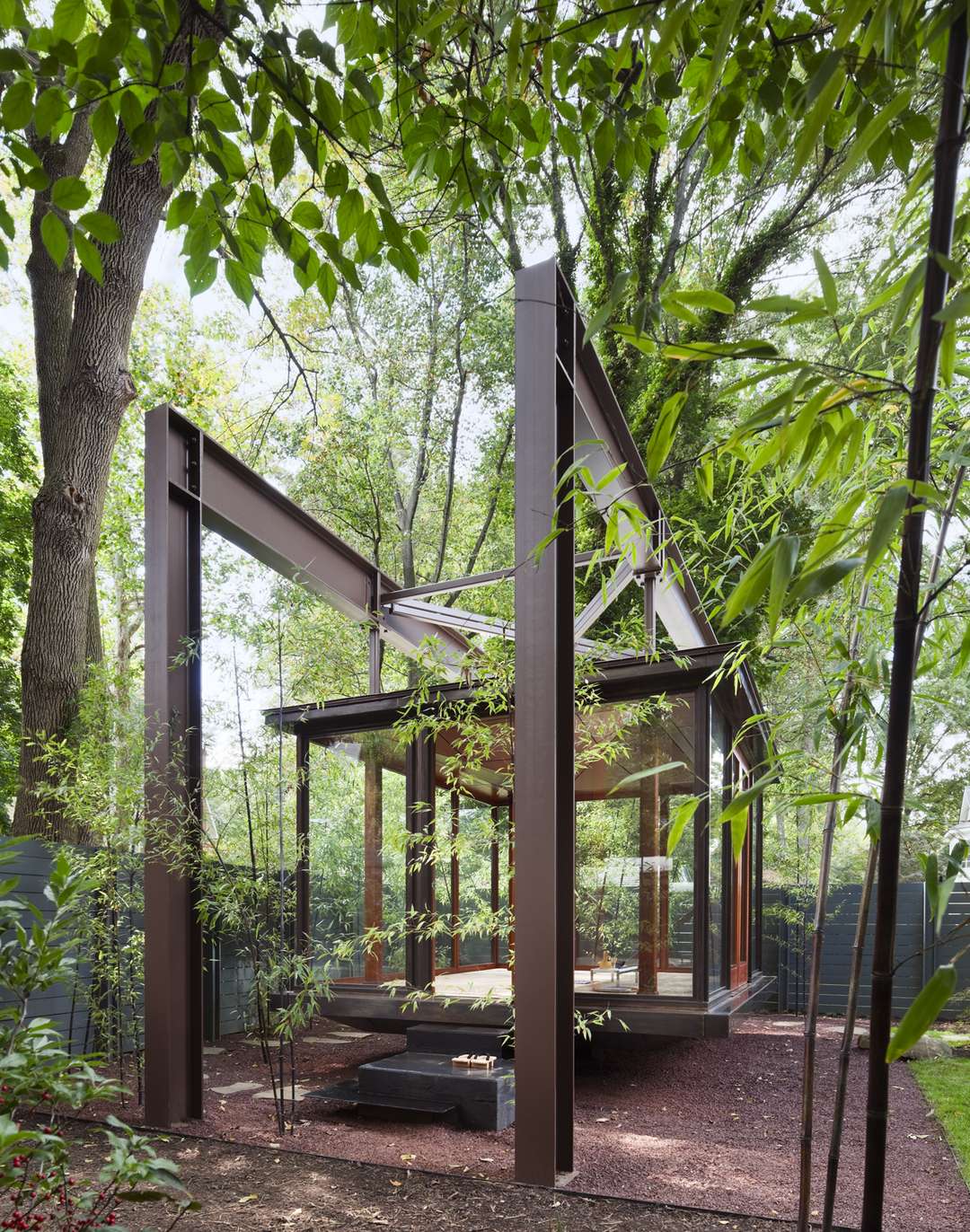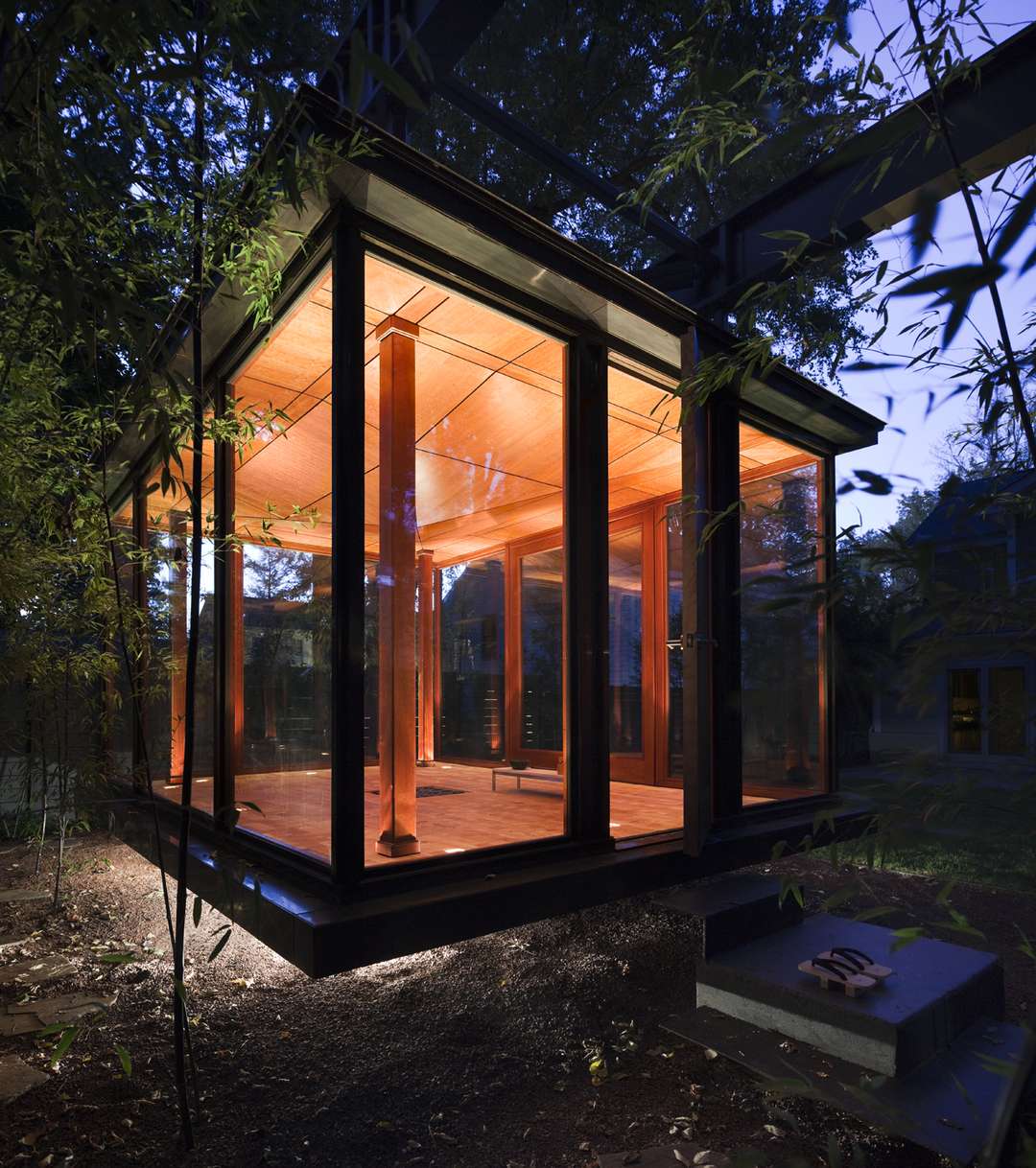 Tea House by David Jameson Architect, Bethesda, Maryland
Hanging like a lantern in the bamboo garden of a residence, this glass and bronze pavilion houses a music recital room that resembles a traditional Japanese tea house. A four-inch-thick door opens up to the interior, where a faceted timber ceiling bevels down into the center of the room.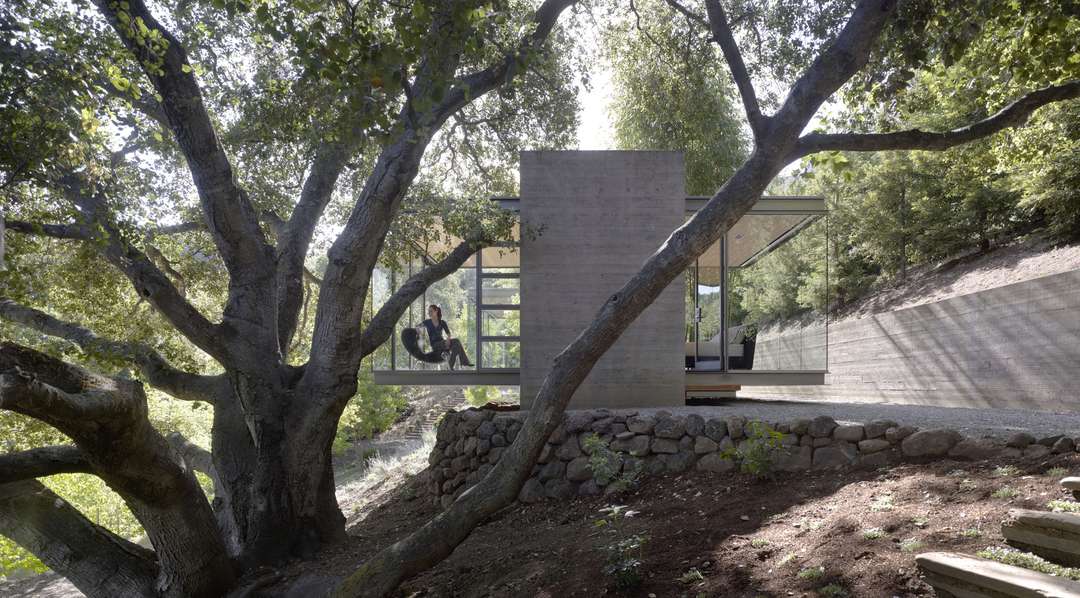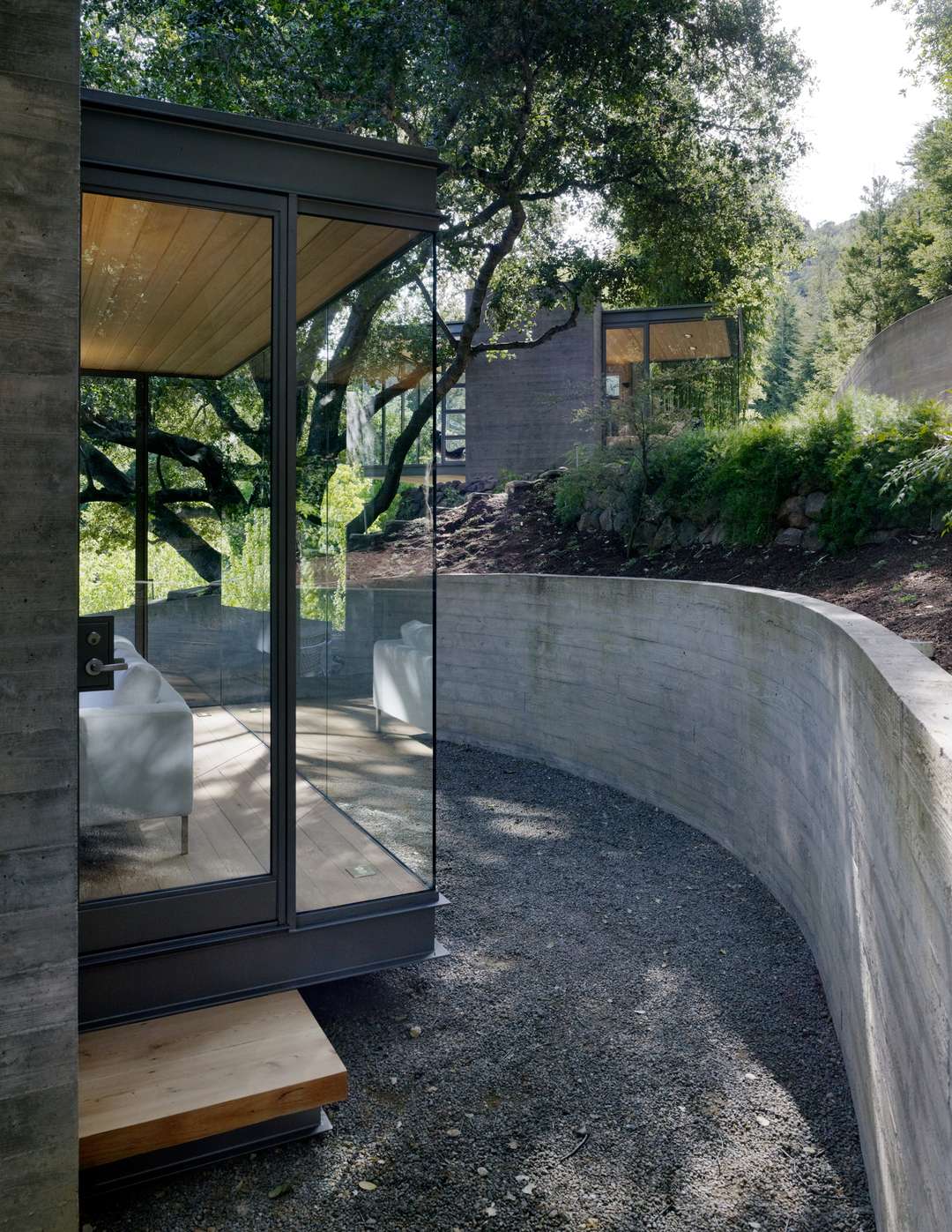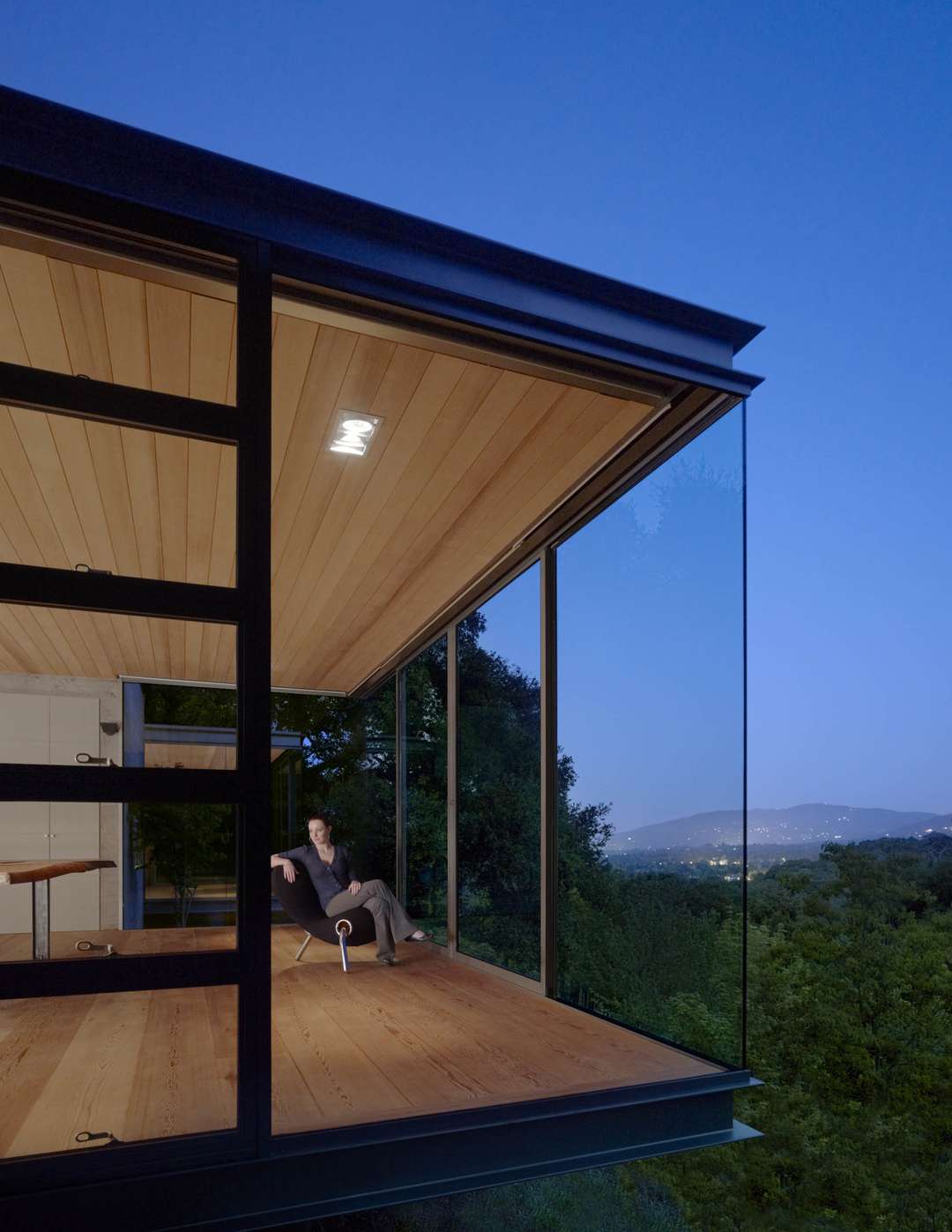 Tea Houses by Swatt Miers Architects, Silicon Valley, California
Suspended over the edge of a valley in northern California, three glass pavilions were designed to house a workspace that can also be used for hosting small parties, a space for sleeping, and a meditation room. Located on the grounds of a client's house, the transparent glass walls that are shaded by overhanging trees are held in place by horizontal steel joists and vertical concrete cores.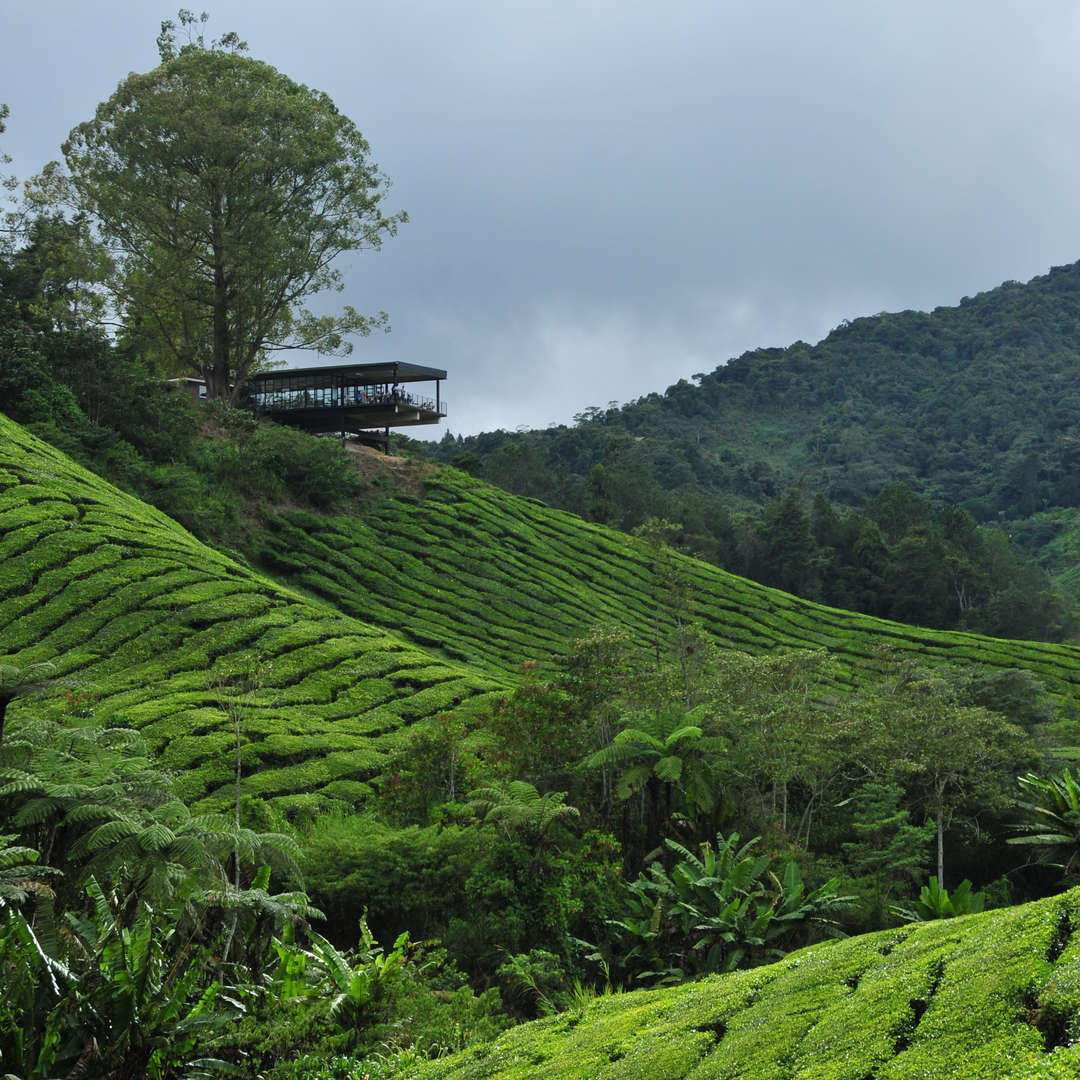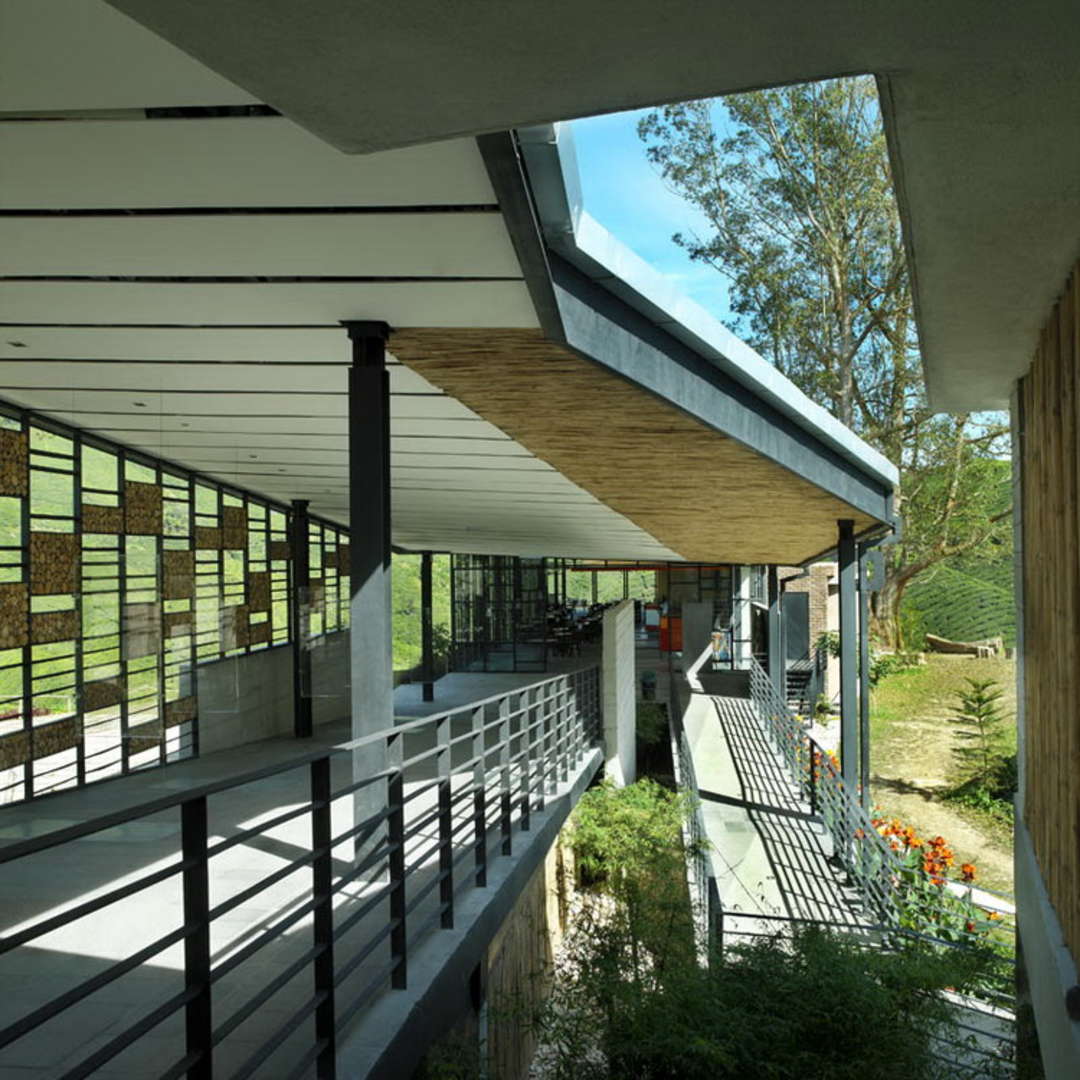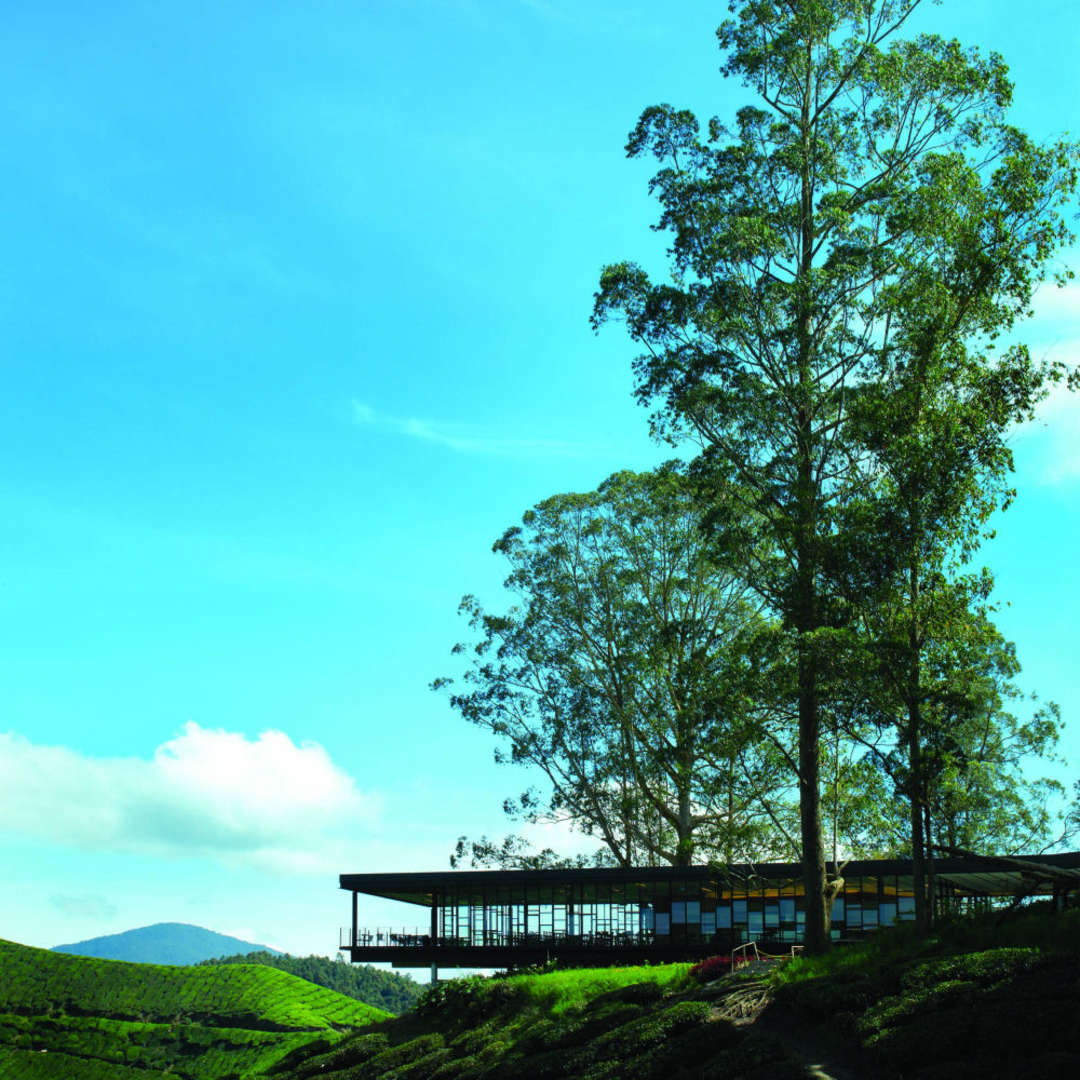 BOH Tea Visitor's Centre by zlgdesign, Pahang, Malaysia
Situated on a hillside amongst the terraced slopes of a tea plantation, the Boh Visitor Centre houses a shop, tea house, and exhibition area. Bringing a shifting view of the landscape, the walkway encased in a metalwork screen — filled in with circular sections of timber from rubber trees that had fallen on the estate — casts patterns of shadow and light that animate the floor.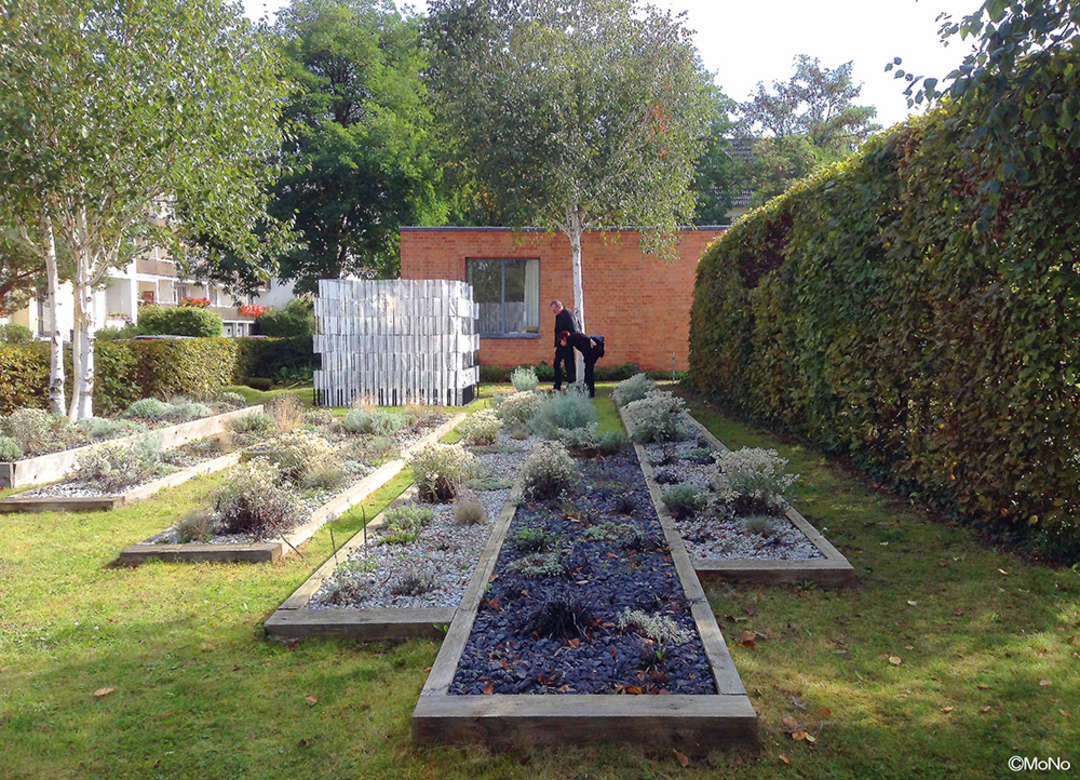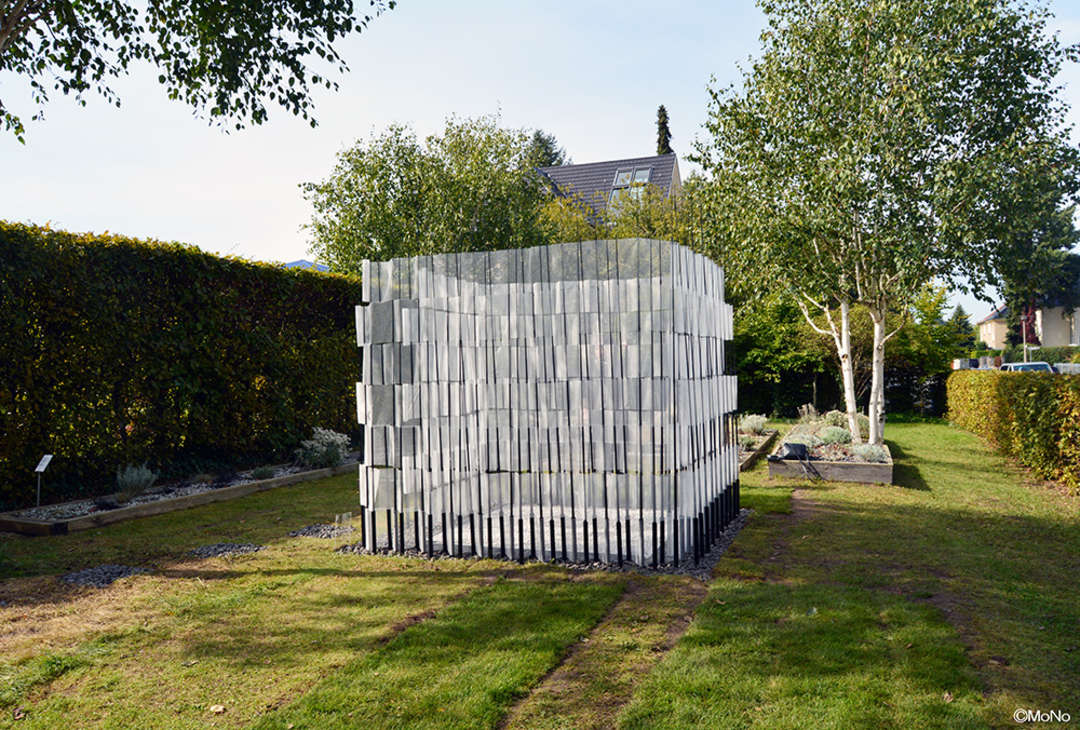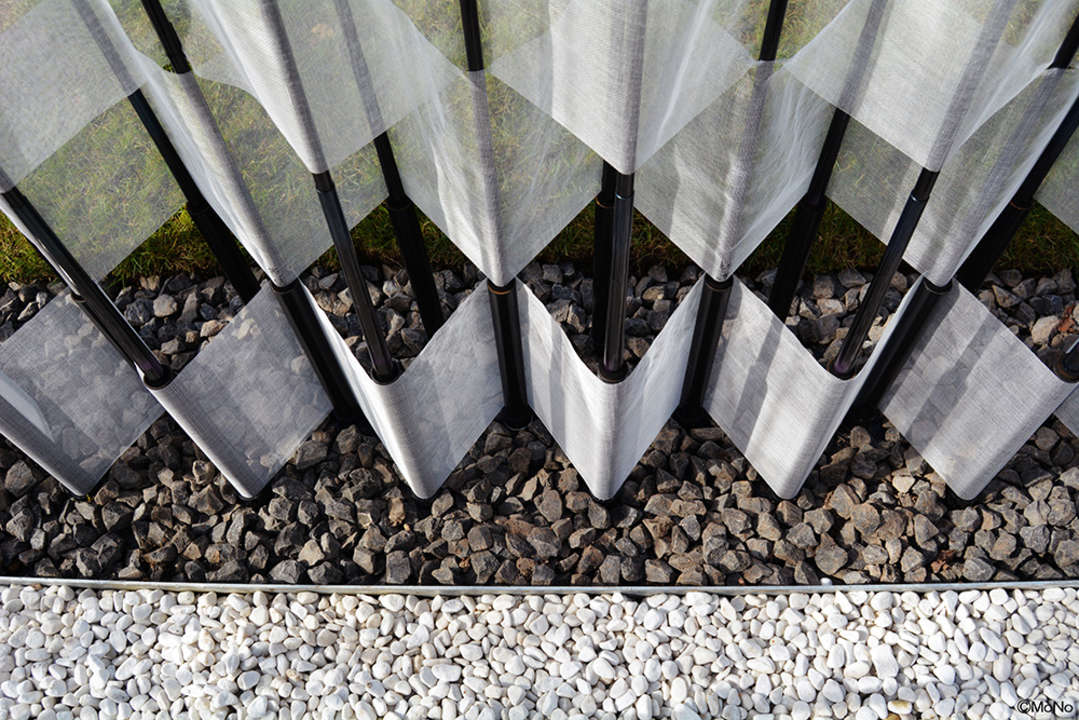 Invisible Tea House in Mies van der Rohe Haus by MoNo, Berlin, Germany
Located in the garden of a gallery that was originally a house designed by Mies van der Rohe, this outdoor teahouse installation was created for the 125th anniversary of Mies's birth. The installation honored the architecture that integrates with the garden, providing an atmospheric space for new experiences in the historical place that dates back to 1933.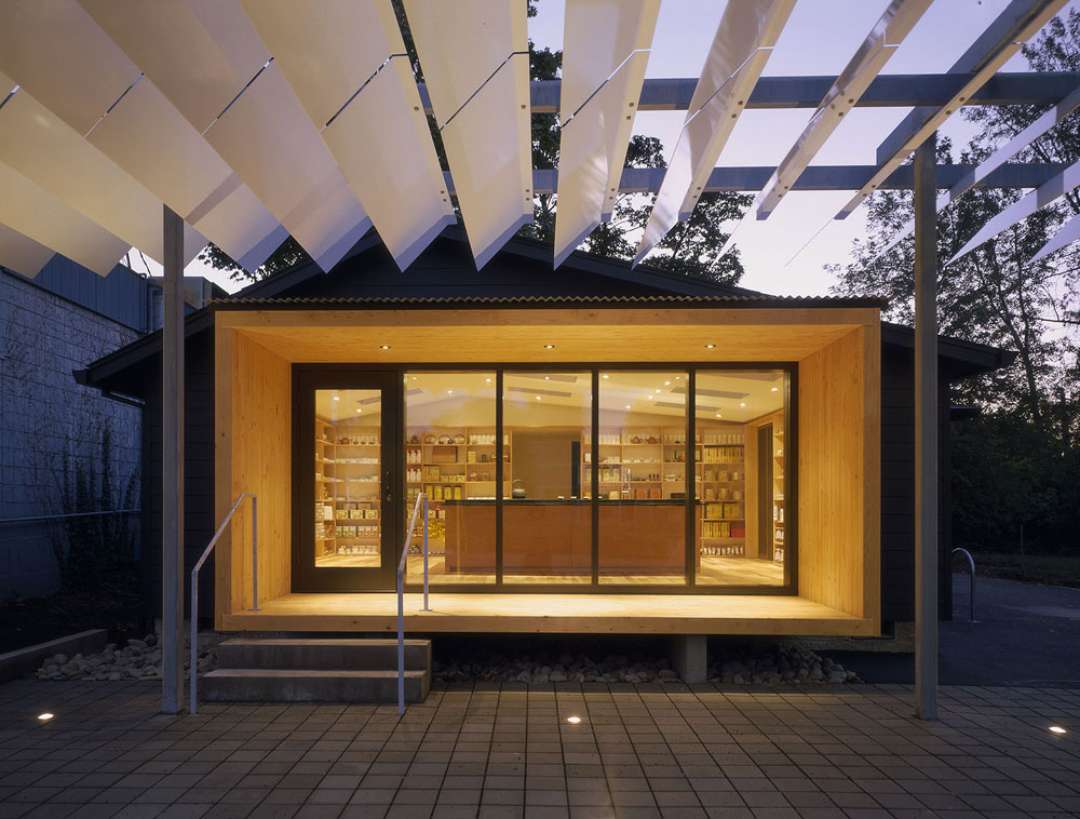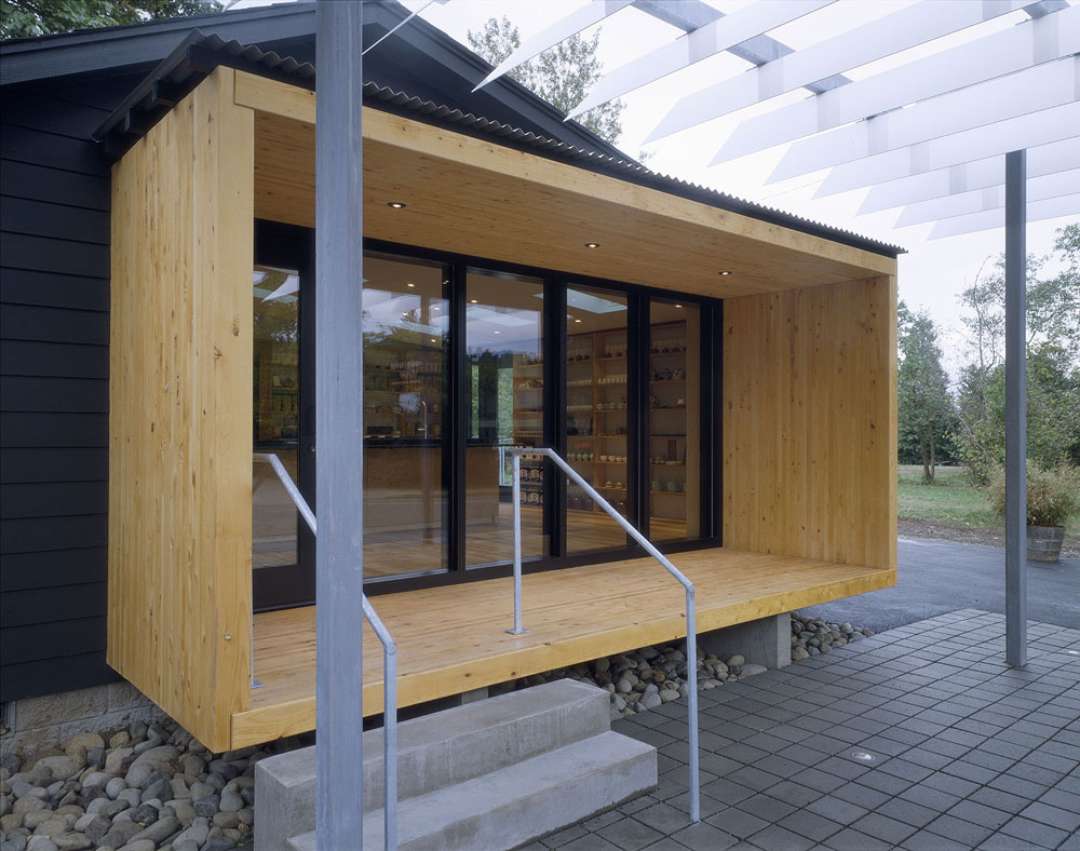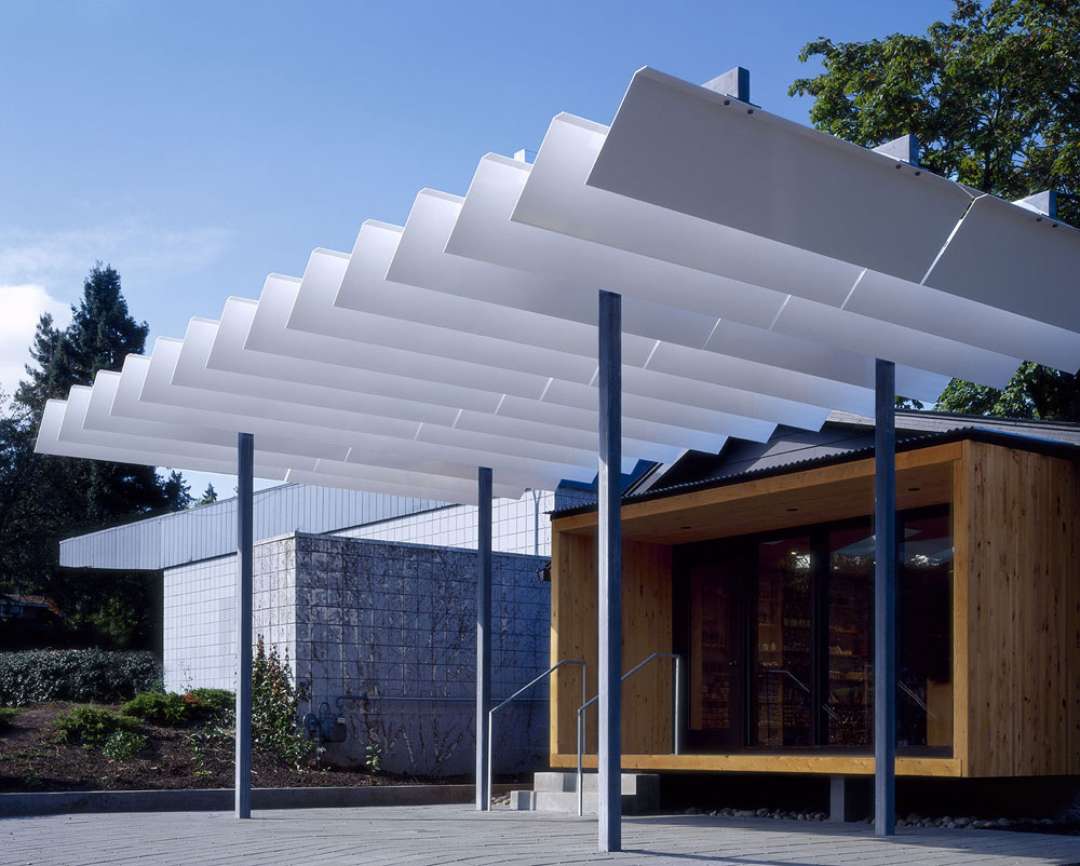 J-Tea by Benjamin Waechter, Architect, Eugene, Oregon
Designed for an importer and seller of Taiwanese oolong teas, retail space for tea sales and sampling was appropriated from an existing single-family house located in a commercially zoned area. Framing the interior space as if it were a stage set, the porch draws the visitors into the tea room, giving the former house a commercial scale.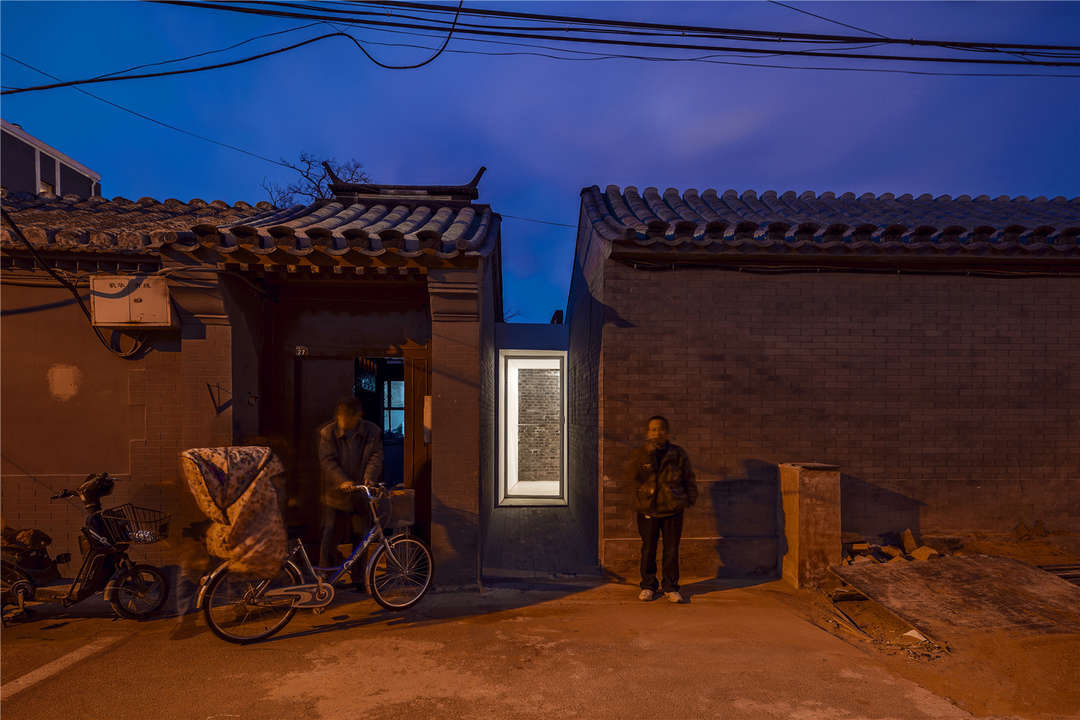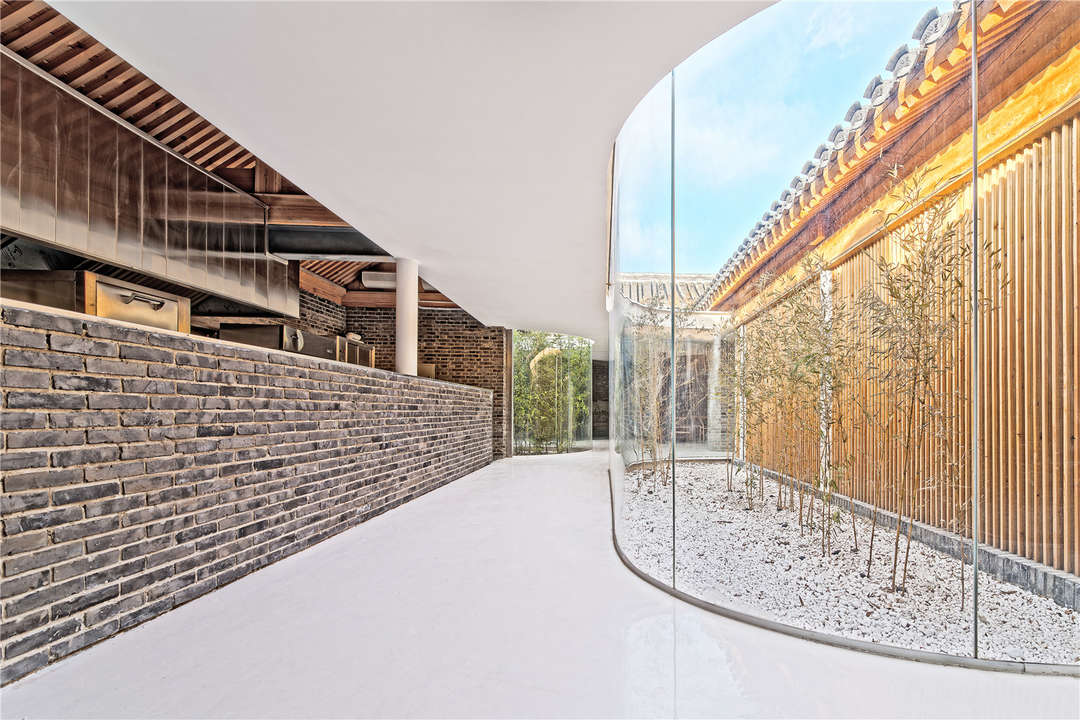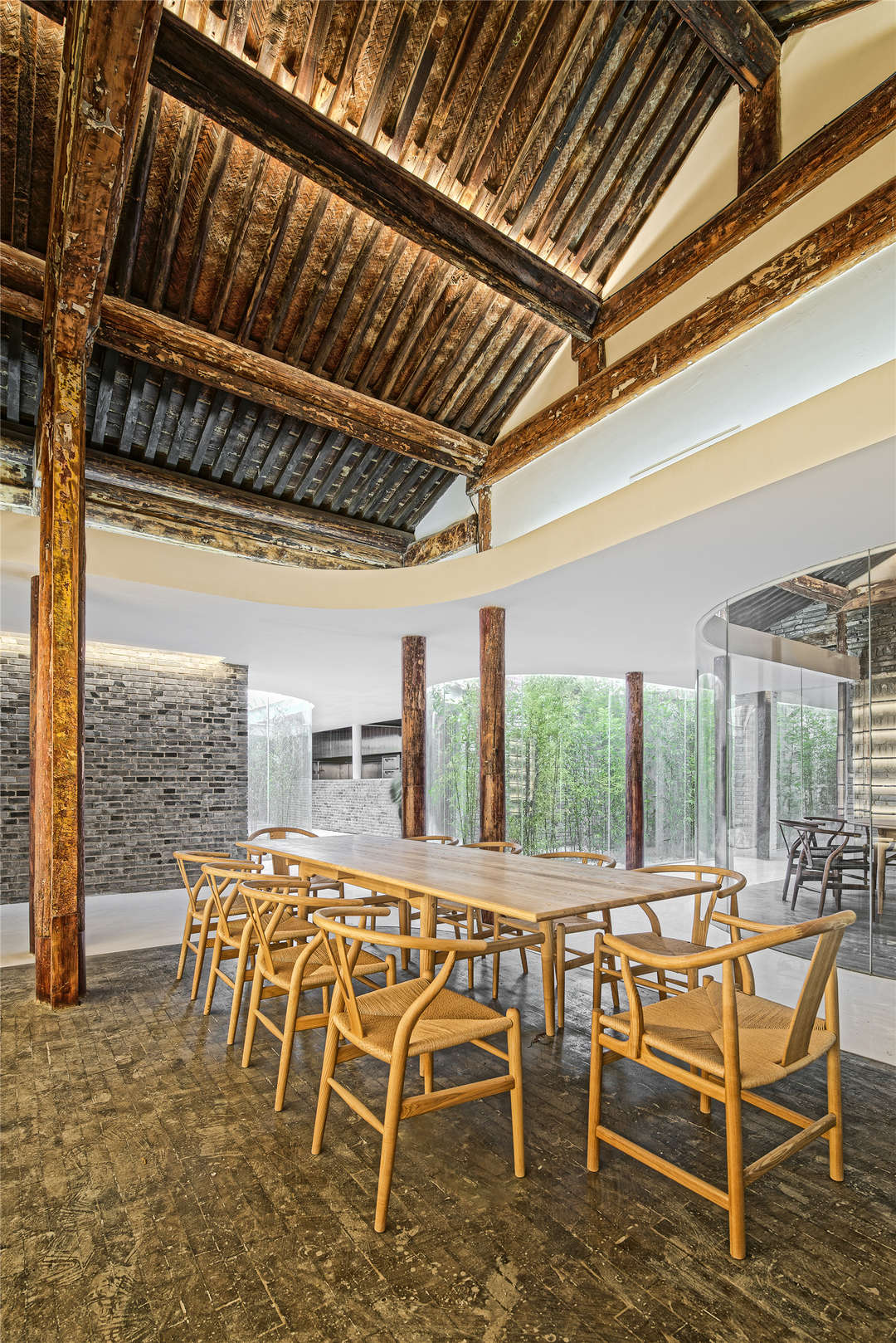 Tea House in Hutong by Arch Studio (China), Beijing, China
Occupying a formerly dilapidated building complex in one of Beijing's ancient neighborhoods, this teahouse is comprised of a series of curved glass walls that enclose bamboo-planted courtyards. Entering a narrow alley through a pivoting glass door, a succession of private tea rooms are set around the edge of the courtyards where slatted timber doors provide outdoor access.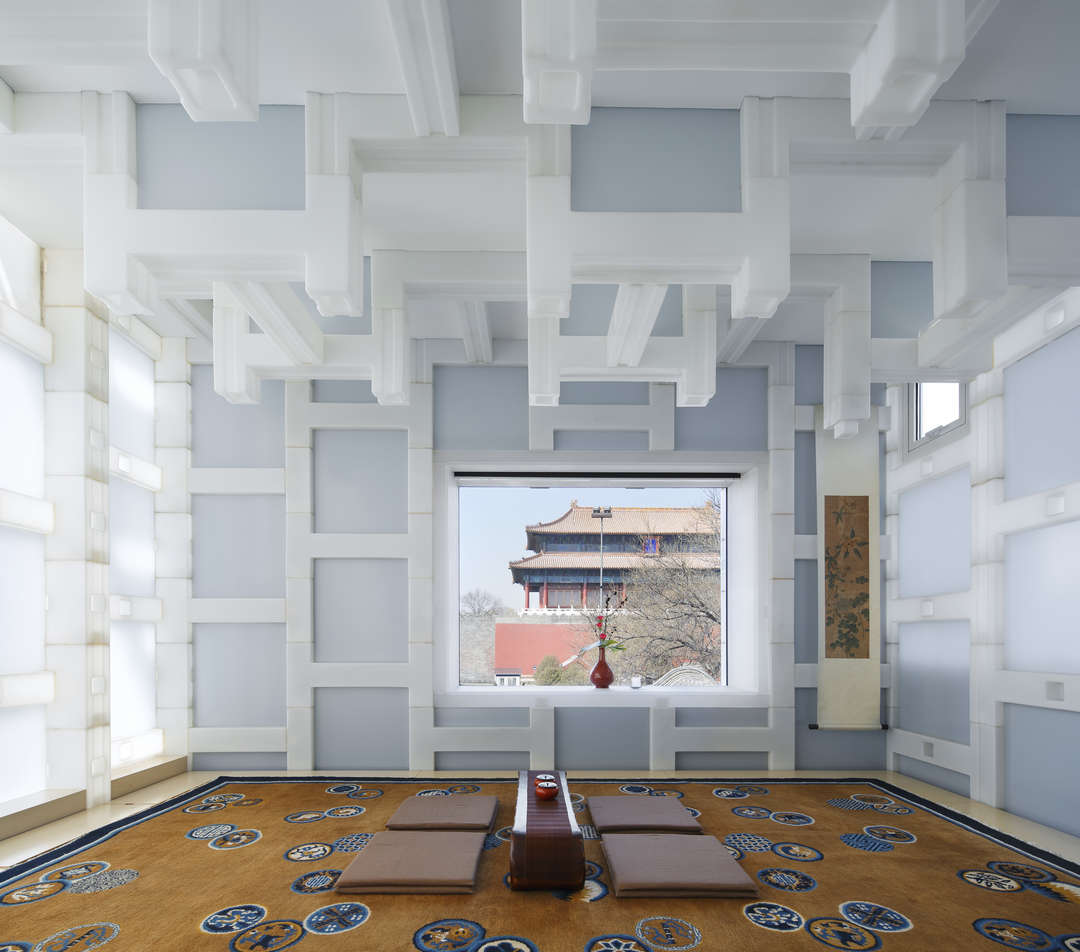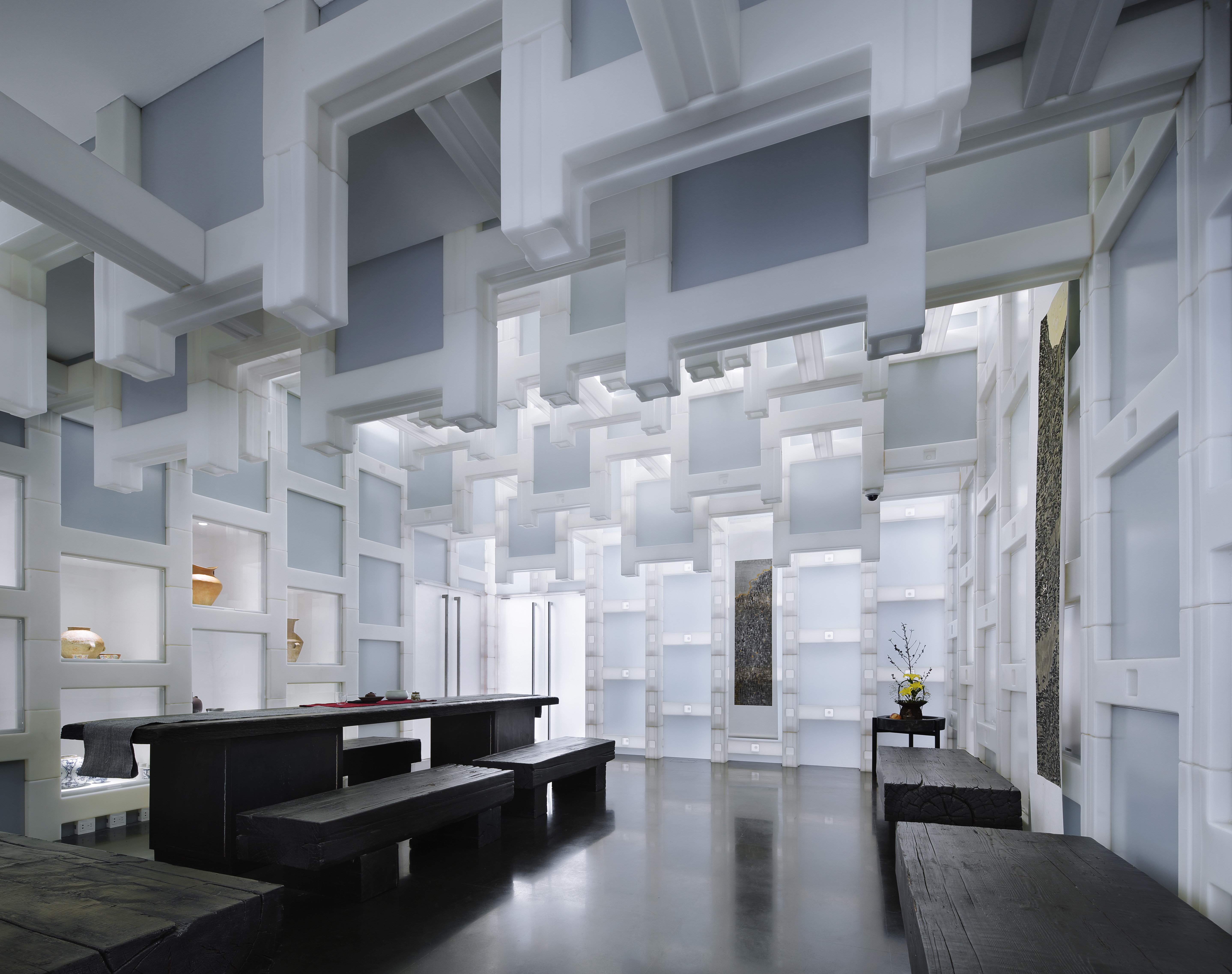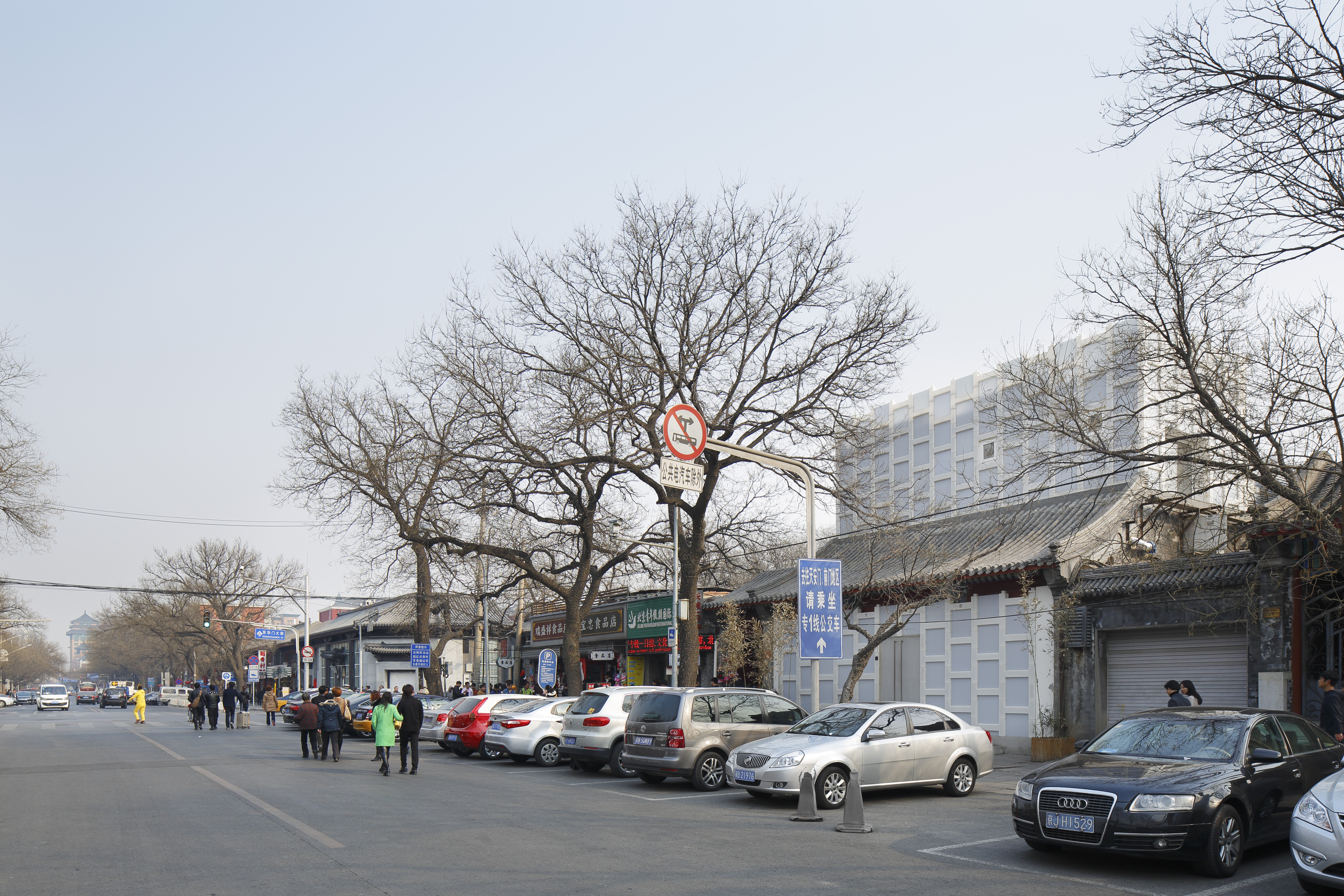 Beijing Tea House by Kengo Kuma and Associates, Beijing, China
A typical quadrangle building located directly opposite the eastern gate of Beijing's Forbidden Palace was renovated to allow light to enter the interior. Produced through rotational molding, four different hollow polyethylene block types were used to create the new scheme: a tea pavilion complete with a rooftop terrace.
via Architizer