Must See: Designers Convert Attic Into Stunning Loft Apartment

Created by architect/interior designer couple Dimitar Karanikolov and Veneta Nikolova, Loft 9B takes the attic apartment of a Sofia, Bulgaria development and turns it into a trove of interesting ideas.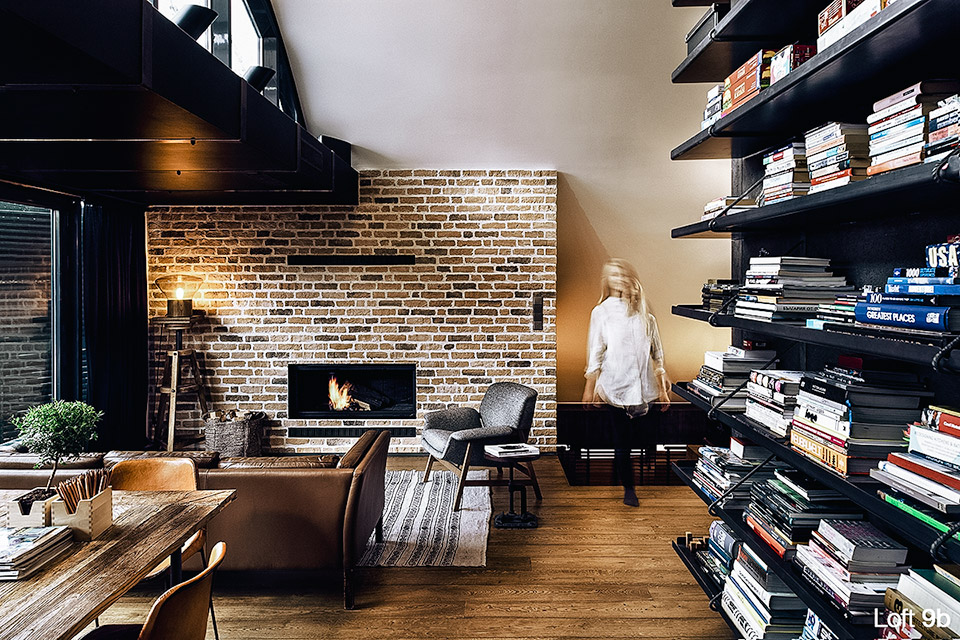 At the center of the space is the bathroom, set atop the building's elevator shaft and clad with concrete panels, while the building's proximity to its neighbors forced the pair to create their own privacy by lining the terrace with cantilevered aluminum planters.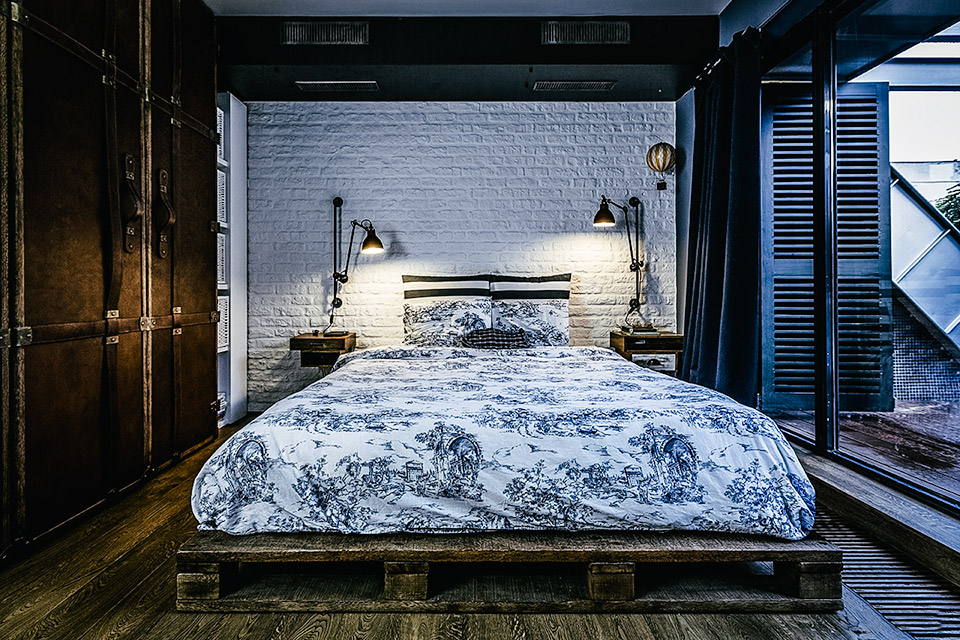 The bedroom's wardrobe is meant to look like a suitcase — it was so popular amongst visitors it spawned its own company — and helps hide the guest bed and bath, complete with a tub that's sunk into the floor.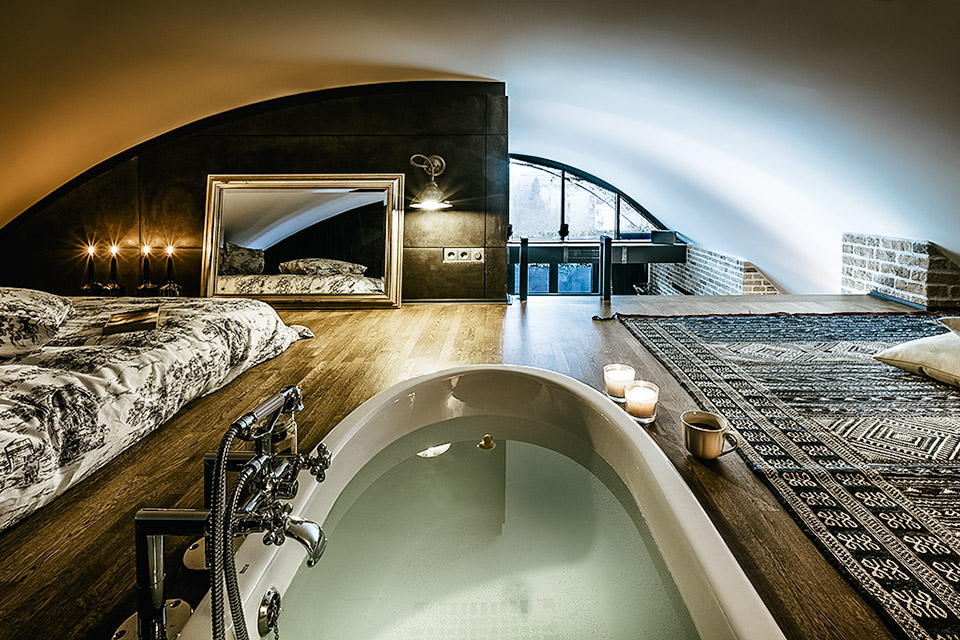 The ventilation ducts are clad in black metal, so as to not distract from the arched ceiling, and blend in well with both the magnetic Edison lamps attached to it and the rest of the couple's custom designed furniture.
via Uncrate | Photos: Minko Minev / Georgi Petev / Dimitar Karanikolov