LA Barn House

Owned by Apollo 13 producer Brian Grazer, the Los Angeles Barn House gives a 1930s Cliff May ranch a sleek update.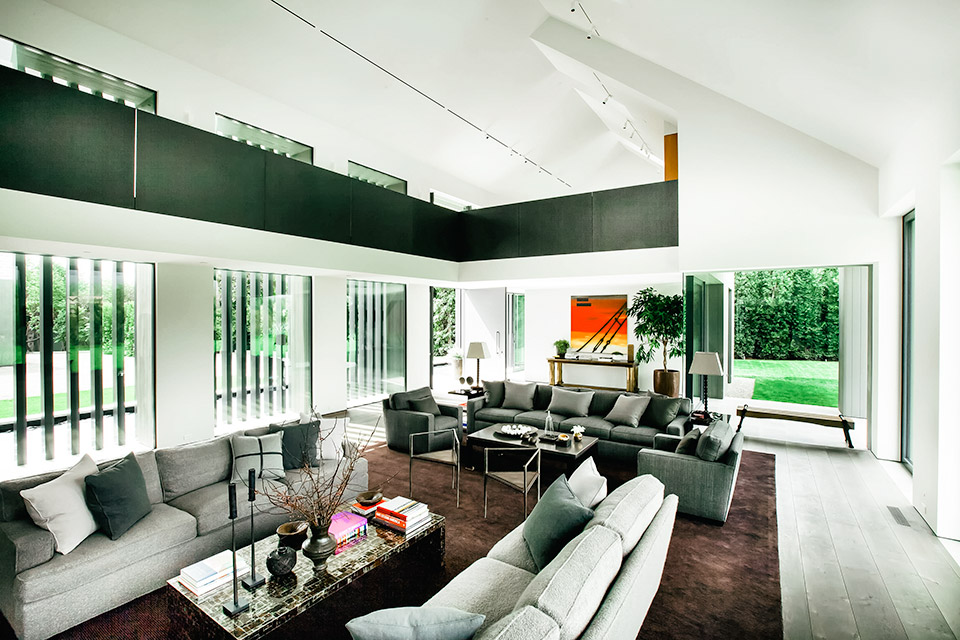 Clad in grey-washed cedar, the monochromatic facade conceals a mishmash of architectural styles, while brise soleil covers the enlarged windows for added privacy.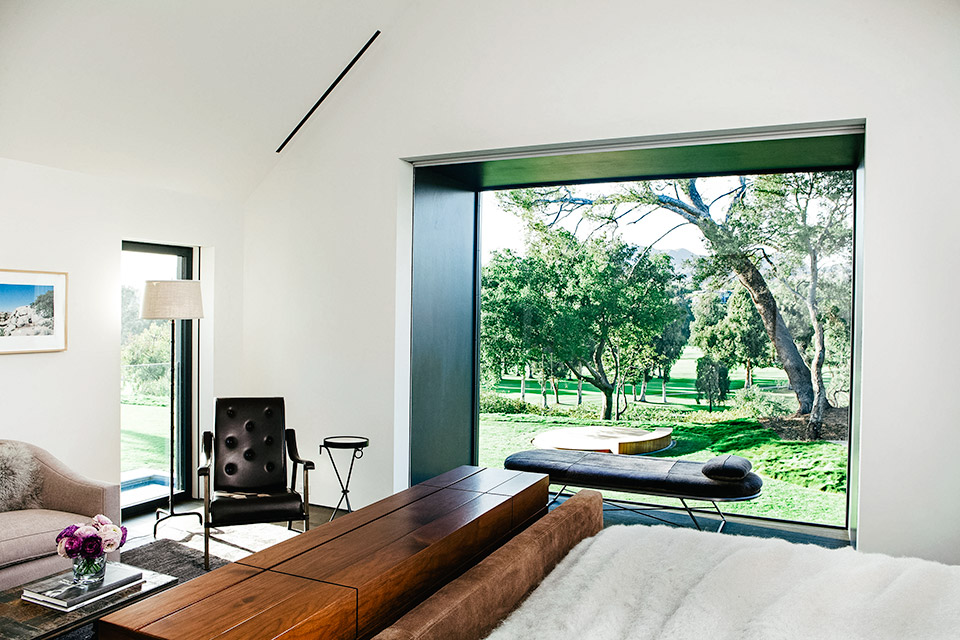 Designed by Waldo Fernandez, the interior's crisp white walls act as a gallery for works by Richard Prince, Gerhard Richter, and Andy Warhol.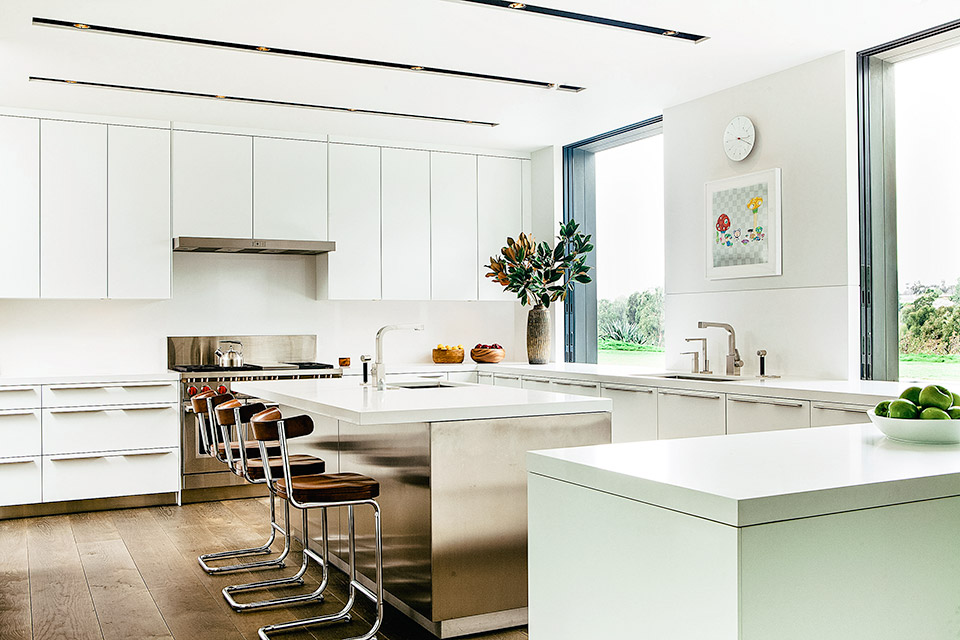 The property also features a basketball court, a yoga platform, and a rectangular pool and sits just a mile away from the Santa Monica coastline.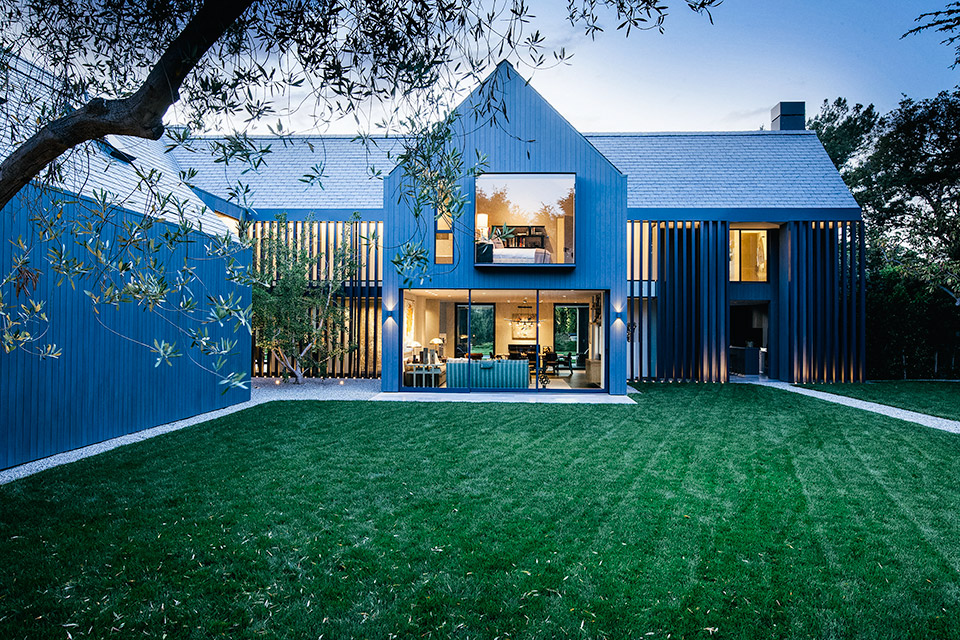 The former garage was covered into a screening room, fit for viewing Oscar-winning films.
via Uncrate | Photos: Rios Clementi Hale Studios