Home Renovations That Get You The Most Bang For Your Buck When You Sell

A no-expense-spared remodel is nice while you get to enjoy it, but once you sell your home, you may be wishing you'd aimed a bit lower.

Data shows spending a ton on a renovation doesn't necessarily increase your home's resale value more than spending a lot less money.

Take mid-range windows, for example. A homeowner will recover, on average, $1.15 for every $1 spent. But for beautiful, double-glazed panes with stained hardwood interior trim, you'll most likely break even at $1.01 for every $1 paid out of pocket.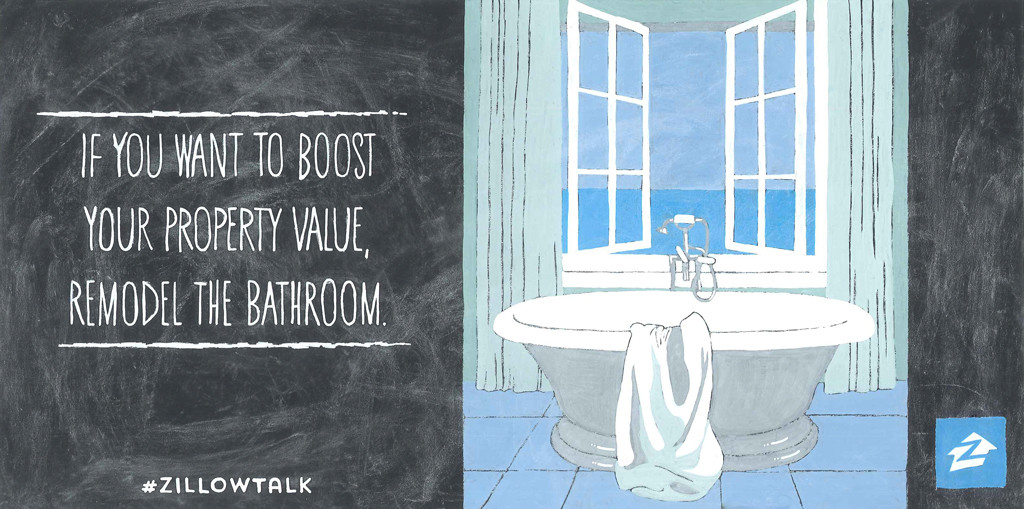 No, that's not a typo. Data shows bathrooms are where you'll get the biggest bang for your buck if you're trying to up your home's resale value. But the key is function, not fashion. Here's why:
The median cost for an upscale bathroom remodel is $12,000, with only $.87 recovered for every dollar spent. Meanwhile, a $3,000 mid-range bathroom typically returns about $1.71 per dollar invested.
In other words, turning a non-working or low-end bathroom into a functional space is a lot more valuable to prospective buyers than upgrading a room that's already in good shape. Plus, a lot of home shoppers filter their search by a certain number of bathrooms. If you add another one, you may  increase your odds of getting on their radar.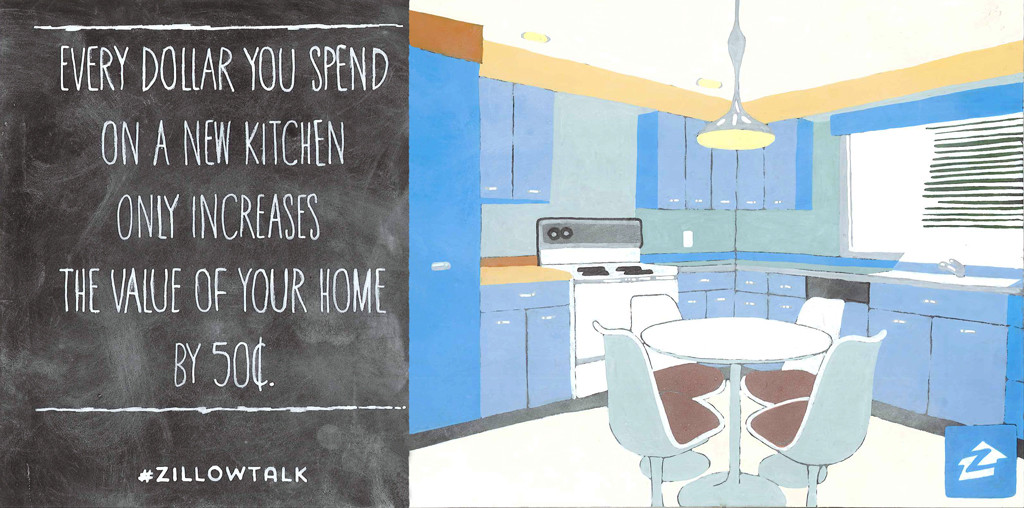 Before you splurge on new countertops, ask yourself why you're renovating your kitchen in the first place. If you're fixing up your home to put it on the market, you'd be better off updating another room.
Kitchen renovations offer among the lowest return on investment of the home improvements studied in "Zillow Talk."
In fact, both upscale and mid-range kitchen renovations recover about half the cost invested. In other words, whether you spend $5,000 or $20,000, you likely won't recoup the the full cost.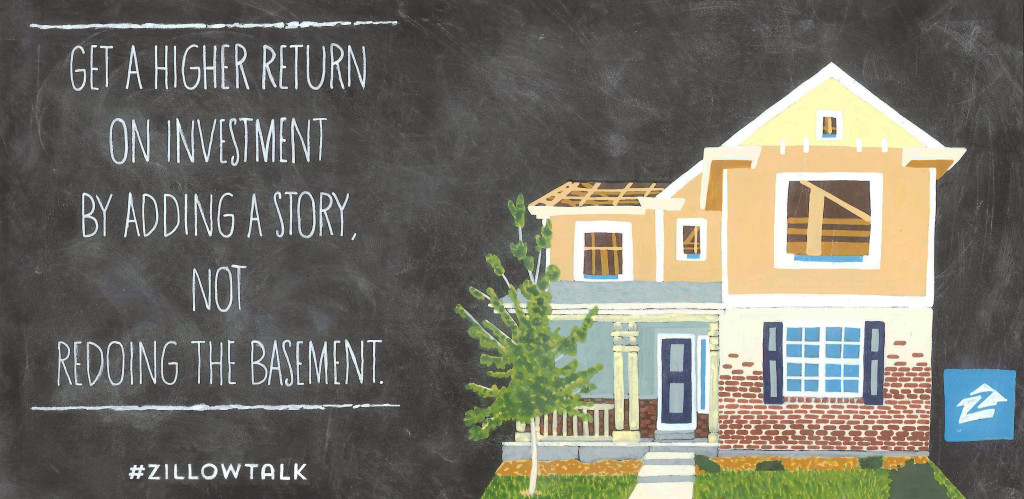 There's no shame in getting that man cave you've always wanted. Plus, basement remodels are cheaper upfront: They tend to cost around $10,000 while adding a second or third story can reach five times that amount.
But if you're looking to increase your home's resale value, adding another floor is where it's at. Data shows a basement renovation typically returns $0.48 for every dollar spent, while a story addition gives you $1.02 per $1.00.
Moral of the story? Aim high on your next home addition if you want to come out ahead.
Via Zillow