Hang Your Hat: Stunning Modern Hillside Home

WhippleRussell Architects have recently completed Walker Road, a three-storey home in the Great Falls area of Virginia, a suburb of Washington D.C.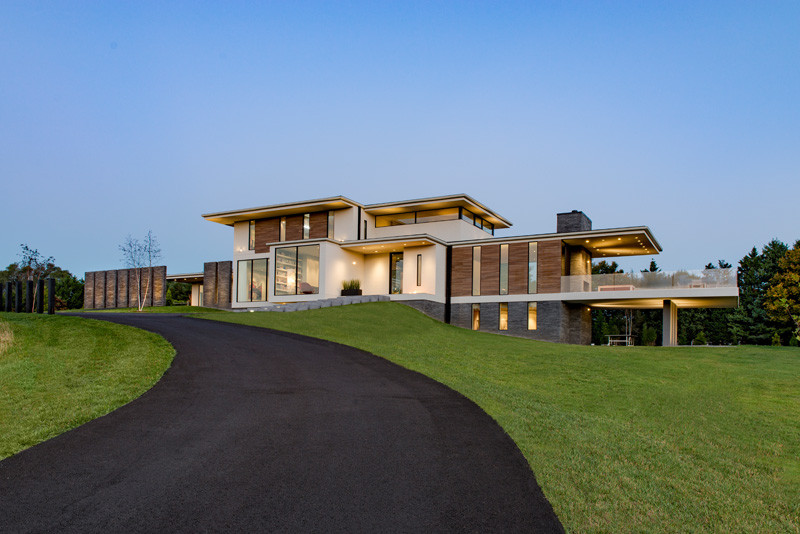 The area around the home features mainly traditional homes, but the site is so large, with no close neighbors, the clients felt free to build a fully modern home.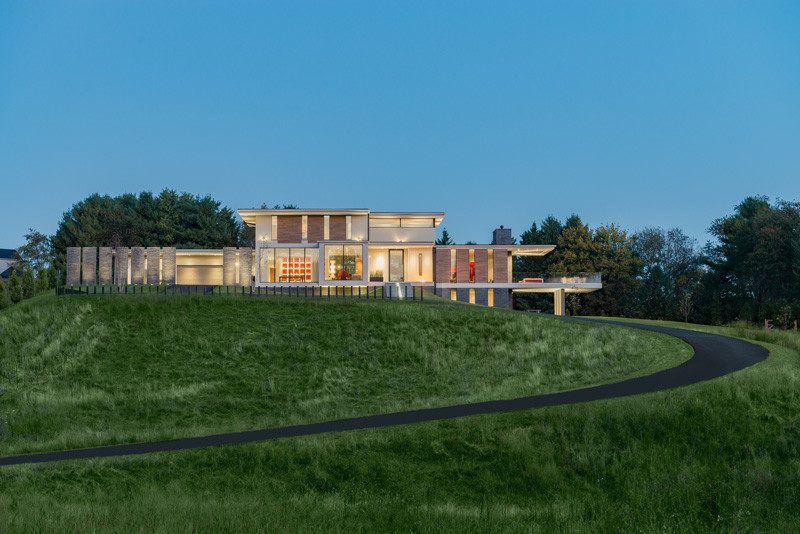 They also wanted a home with lots of glass, so they could enjoy the spectacular views of the changing seasons.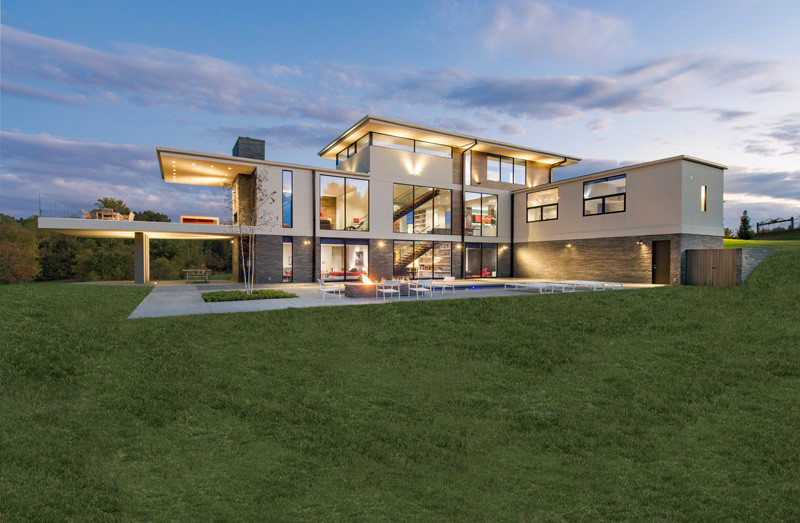 At night, the lit front stairs guide you to the home's entrance.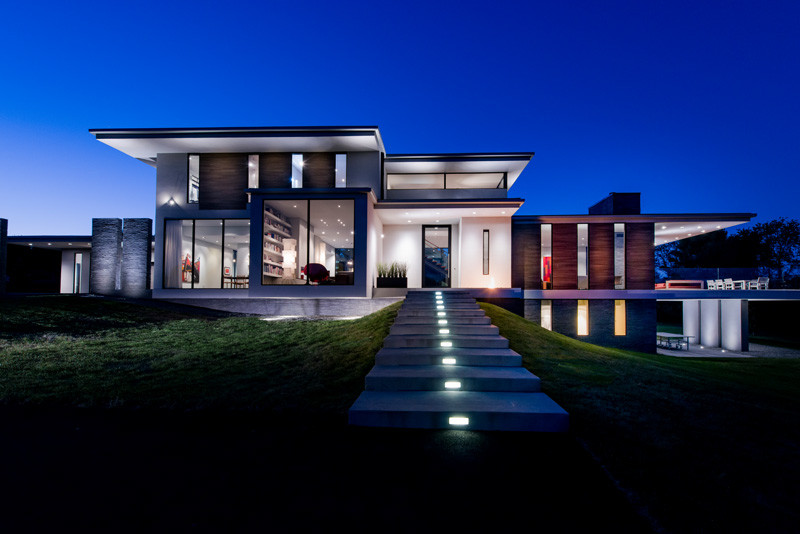 Inside, on the main level is the living room, which has been designed for maximum enjoyment of the fireplace.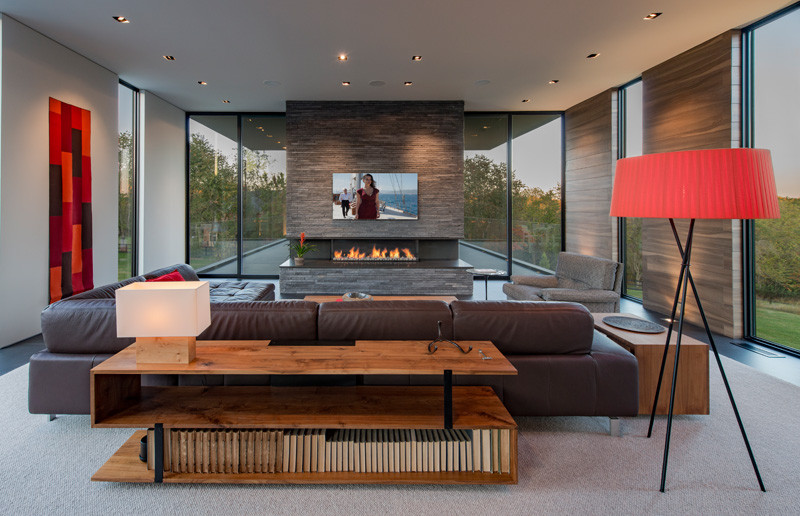 The windows surrounding the living room provide views of the surrounding forest.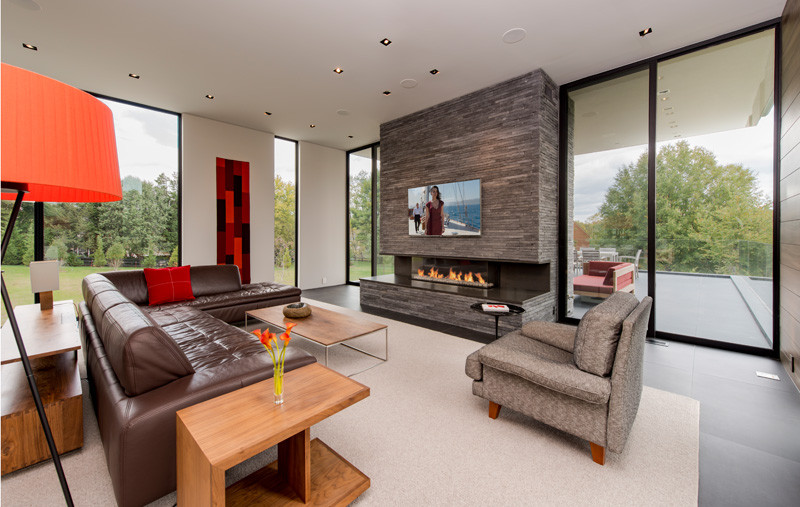 A quick detour outside, where there is a sitting area with fireplace.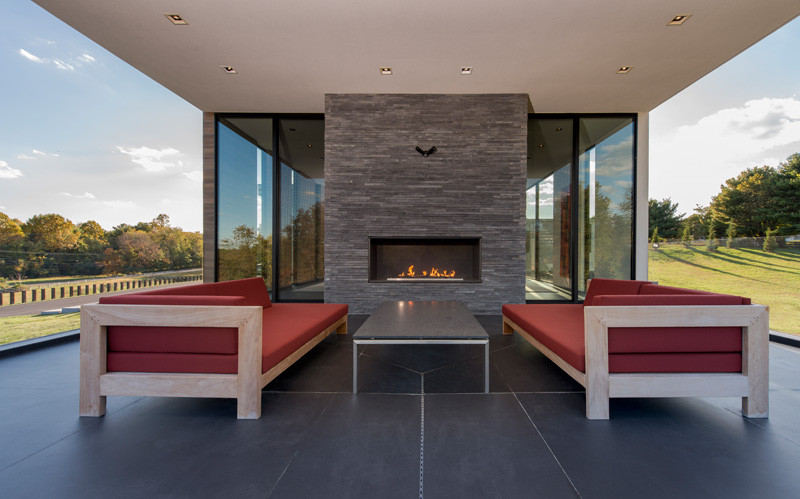 Back inside, the view from the living room shows another fireplace in the distance, and the dining room behind the stairs.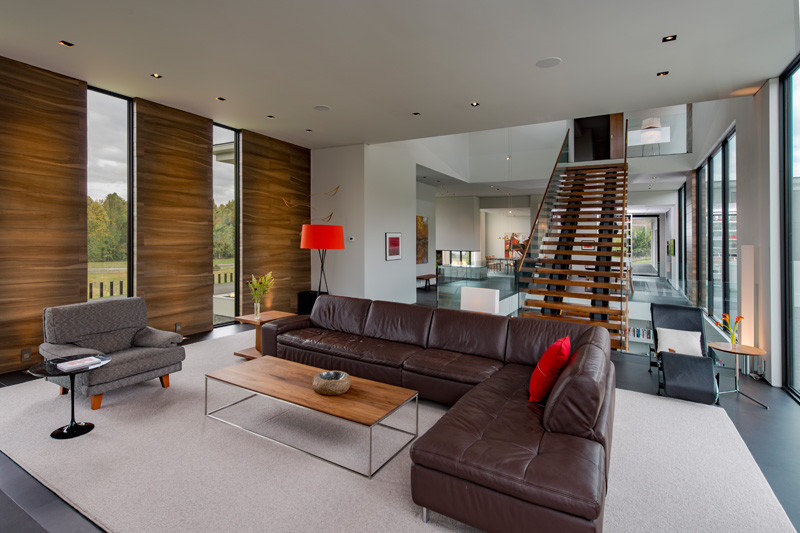 A casual dining area is adjoined to the kitchen.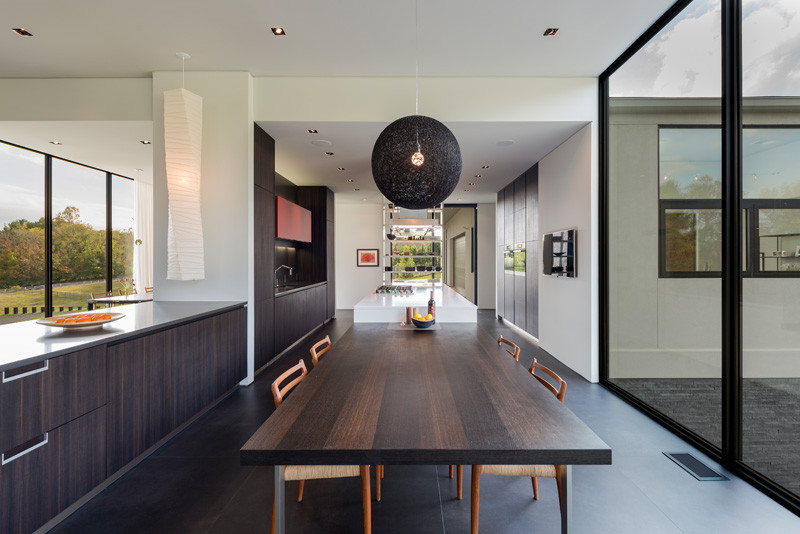 The kitchen has a large white island, with a stainless steel rangehood over the cooktop.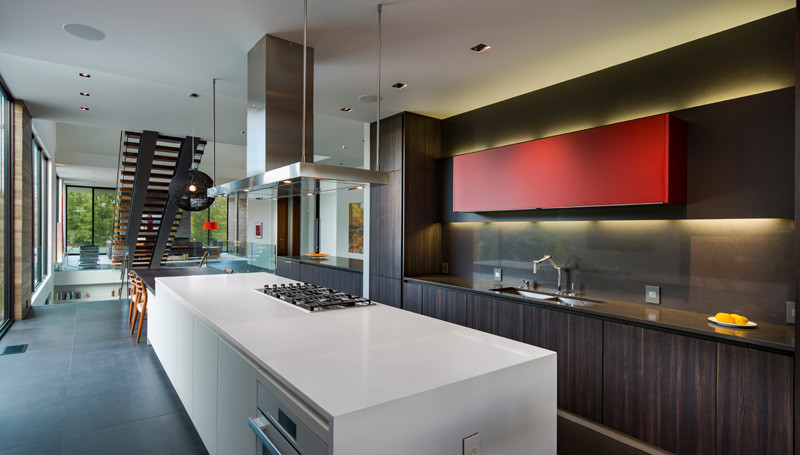 The kitchen cabinets have a finish of white lacquer and dark wood veneer.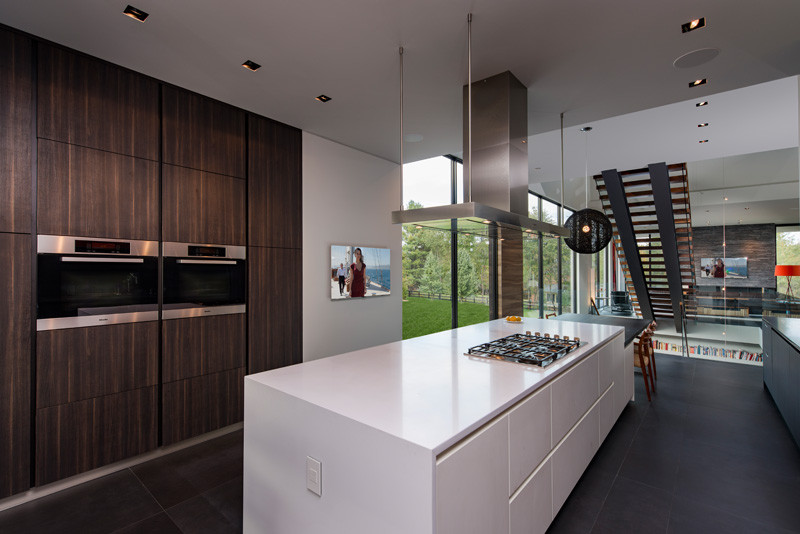 A small bar area and bookshelf separates the kitchen from the more formal dining room.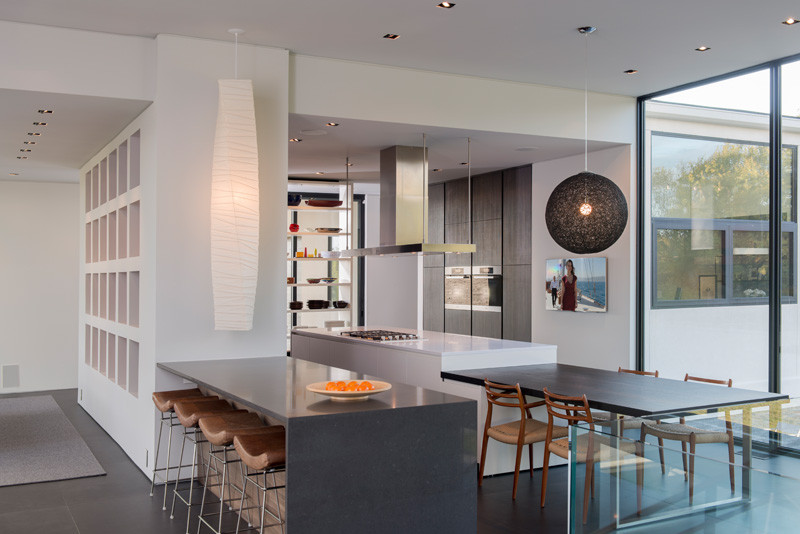 The dining room enjoys the benefits of an open-sided fireplace.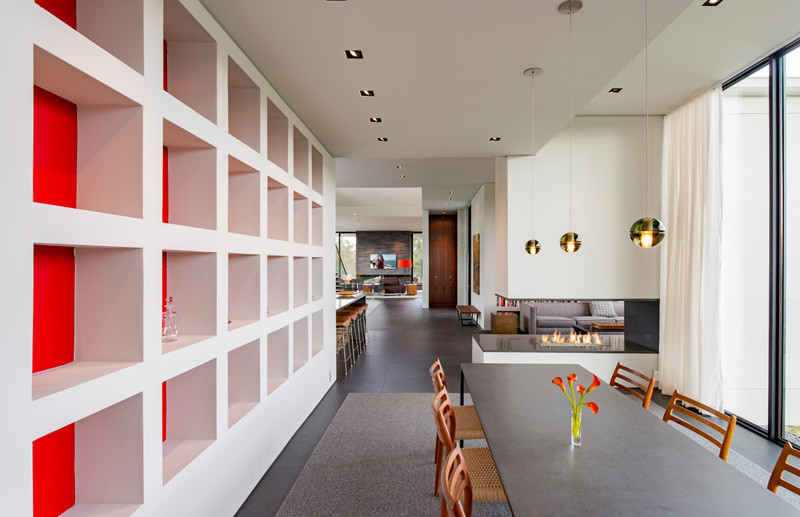 On the other side of the fireplace is a small reading room.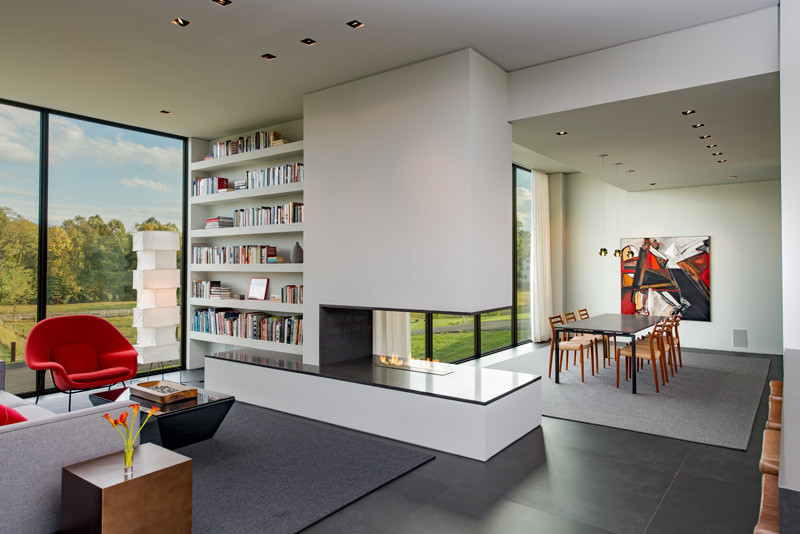 Floor-to-ceiling windows frame the view outside.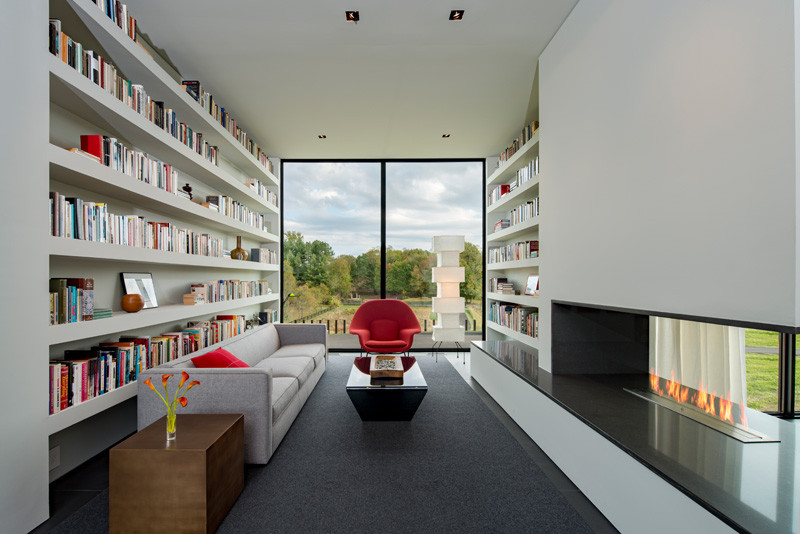 The design of the home has been organized around a central volume.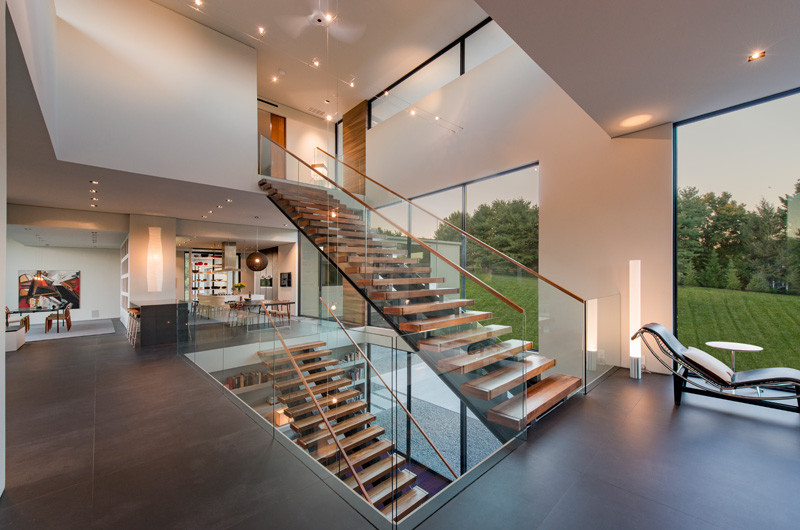 This volume is filled by the solid walnut staircase, which goes from the main floor up to the master suite, and down to the two teenager's bedrooms on the lower level.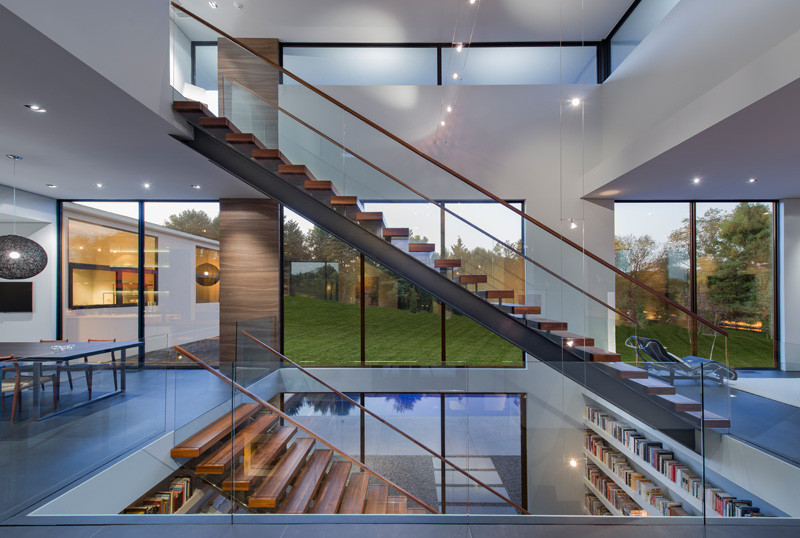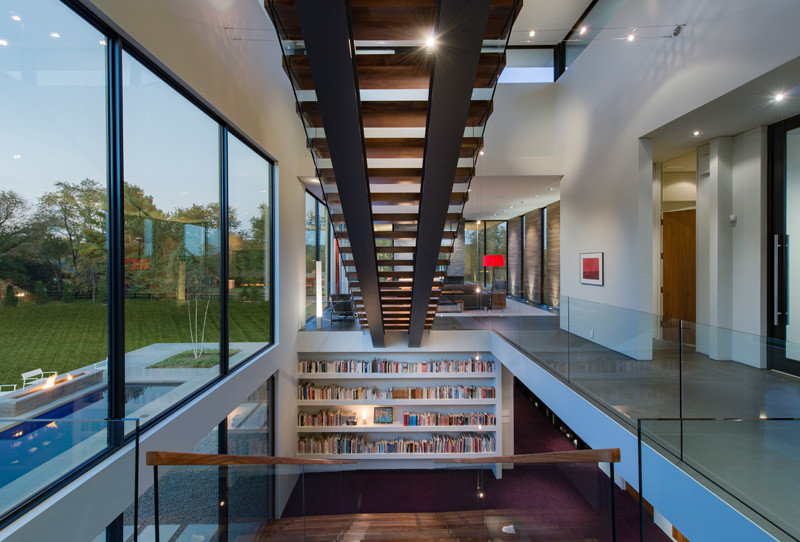 Downstairs there are more books and another sitting area.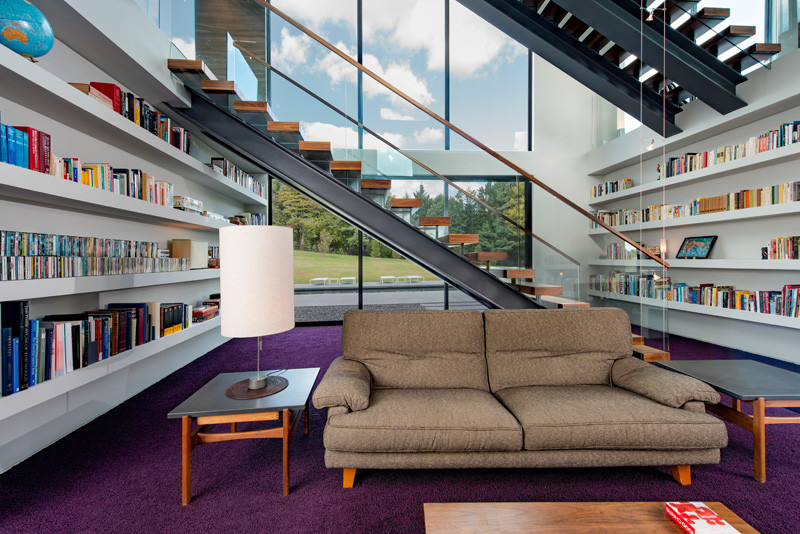 On the top floor of the home, the large master bedroom includes a small sitting area.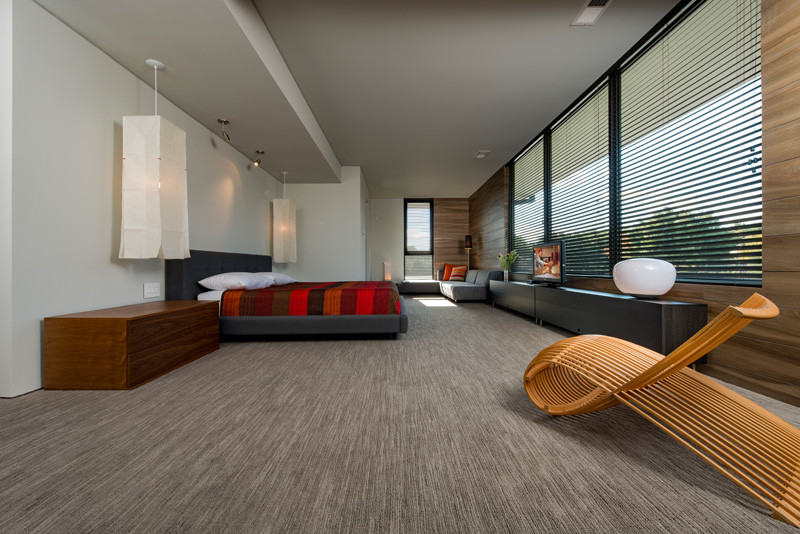 Large windows break up a wooden accent wall made from Walnut.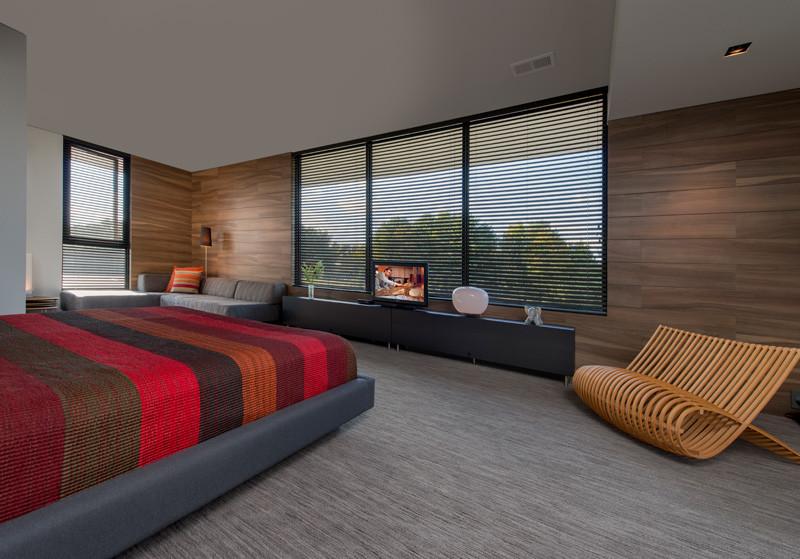 Here you can see how the master bathroom is situated on the other side of the wall behind the bed.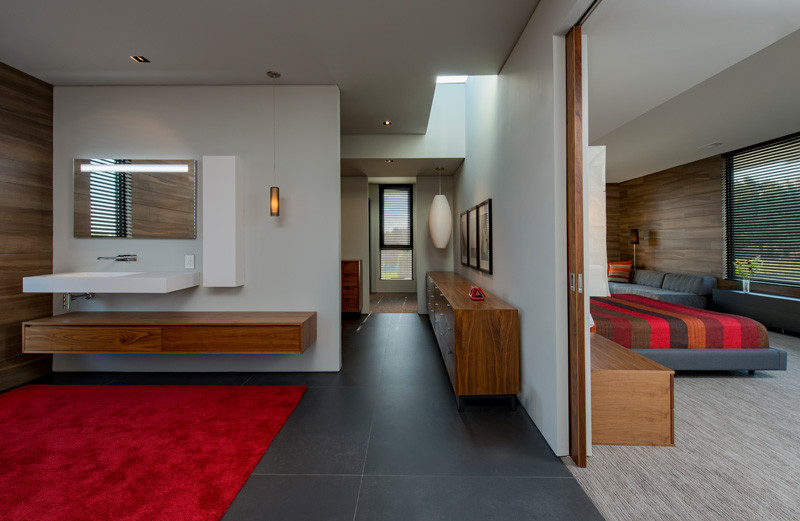 The master bath has been given a pop of color with the red rug.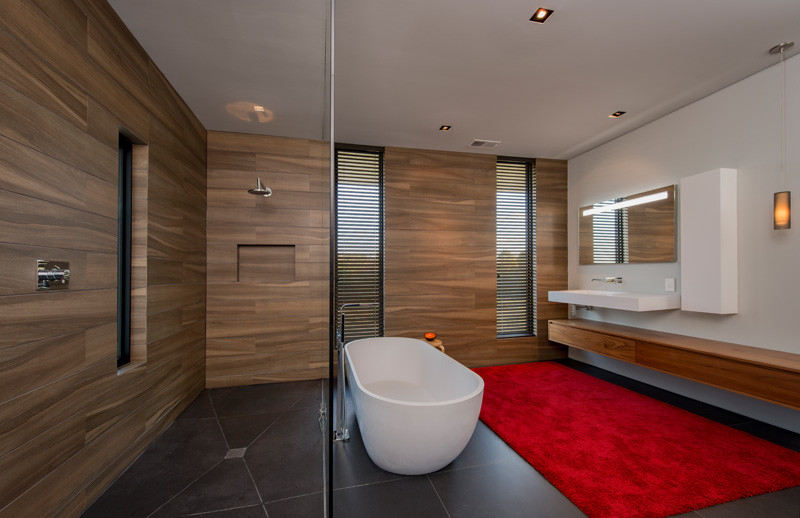 On the other side of the bathroom wall, is a walk in closet.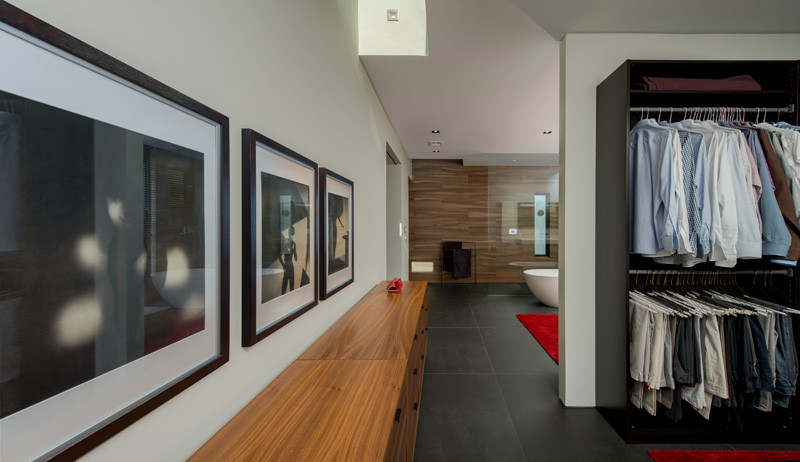 And finally, a home office completes the tour of the home.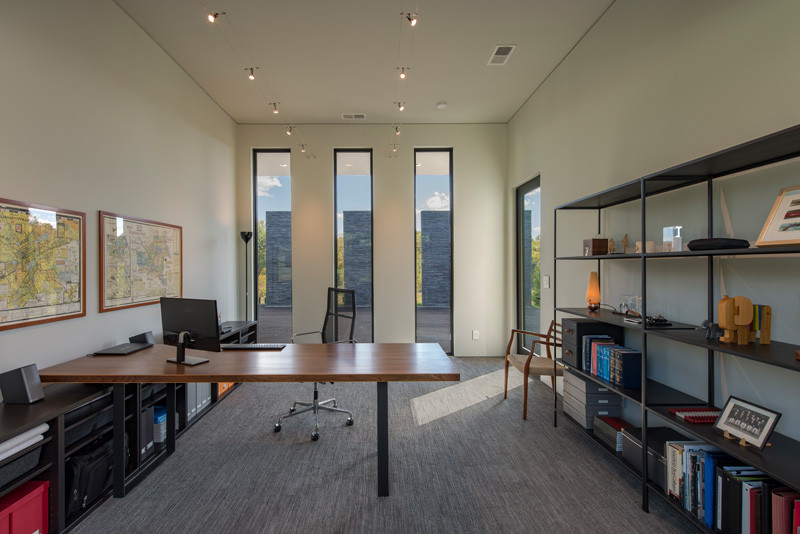 via Contemporist | Photography by William MacCollum