A Beautiful Home In The Real 'Truman Show' Town Hits The Market

A 3,000-square-foot beachfront home is on sale in Seaside, Fla., a planned community so pristine it was used as the too-good-to-be-true town on The Truman Show. (The Jim Carrey film was shot in 1998, back when it seemed unbelievable that Americans would watch a reality show about a hapless fool for 24 hours a day, seven days a week.)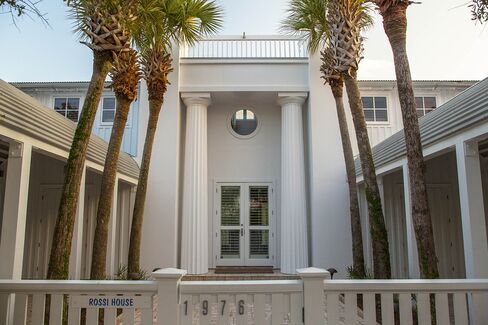 The house, offered for $11.8 million by Christie's International Real Estate, was the residence of the town's founders, Robert and Daryl Davis. After the Davises inherited the land that became Seaside in the late 1970s, they conceived a master plan that would serve as a beachhead (pun intended) of the New Urbanist movement, which promotes small, ecologically sustainable and walkable towns. (The Seaside slogan: "A simple, beautiful life.") Seaside has more than 300 homes—all in walking distance of the town center—more than 12 restaurants, and over 40 shops and galleries.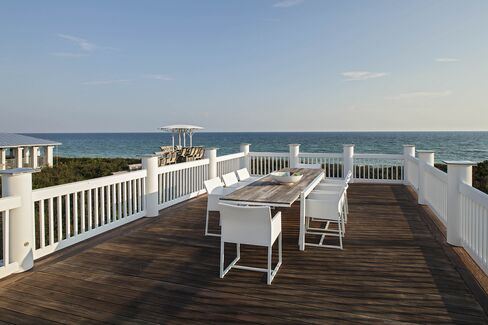 The Rossi house—so named because it's the only building by the Pritzker prize-winning architect Aldo Rossi in the U.S.—is on the town's western edge and has three bedrooms and three and a half baths.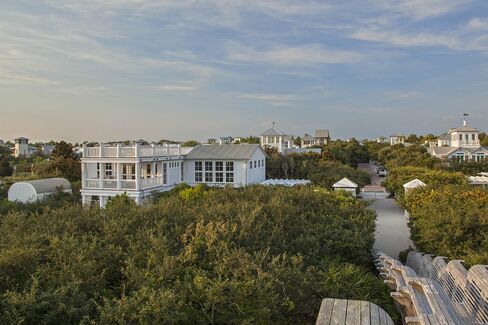 The house, which has almost 2,700 square feet of outdoor space (almost matching the indoor square footage) was built in the mid-1990s; the parcel on which it sits contains three Gulf-side lots with potential for two additional residences.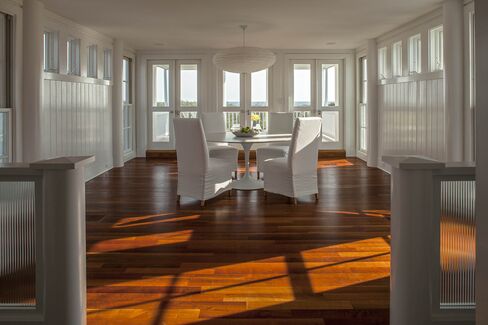 The house features a Bang & Olufsen integrated sound system with speakers in every room, Gaggenau and Miele kitchen and laundry appliances, and, as a coup de grace, a retractable motorized skylight that opens to the roof terrace.
The Rossi House is just as beach-y as you'd expect from the founders of a town called Seaside: There are white finishes everywhere, Adirondack chairs amply distributed, and an outdoor terrace with a grill and an outdoor shower.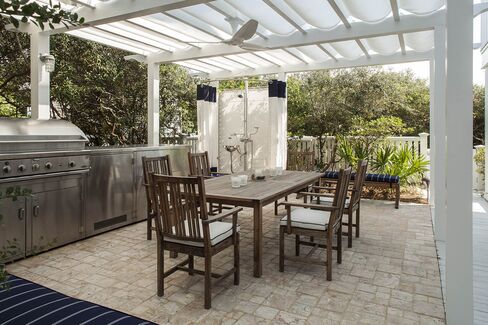 A terrace with an outdoor grill.
Given the lot size and the house's architectural pedigree, it shouldn't come as a surprise that the estate is priced several million dollars higher than other houses in the town. If you buy the Rossi house, you're not just buying into Seaside, you're (arguably) buying the best of it.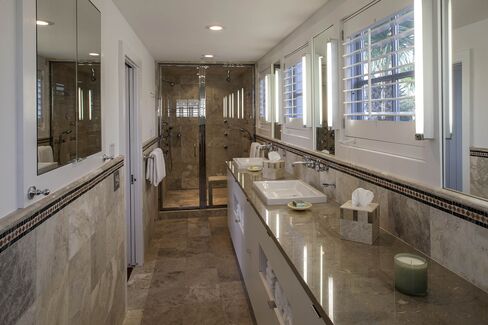 A bathroom with a steam shower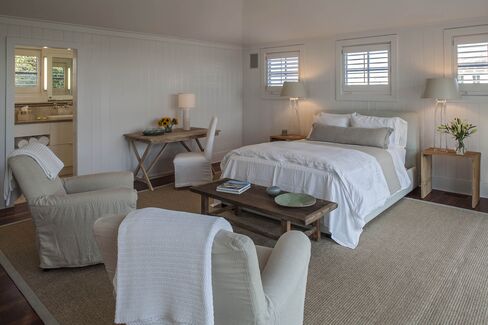 One of the house's three bedrooms.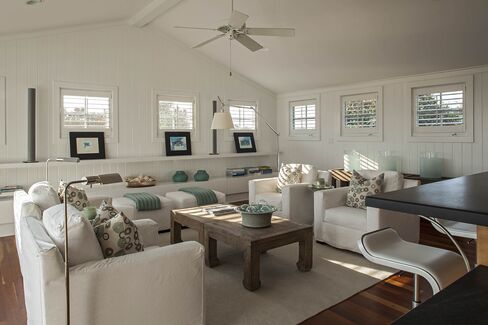 A living area.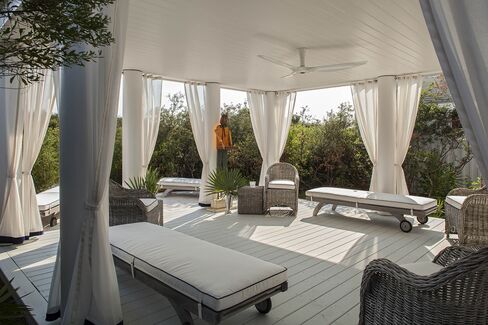 The house has close to 3,000 square feet of outdoor space.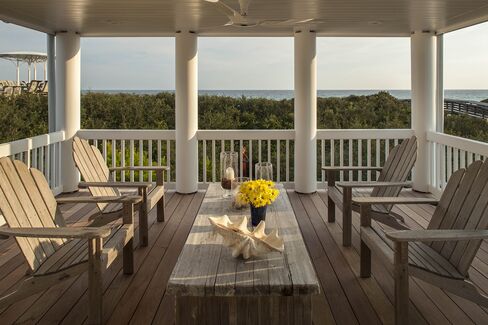 The house fronts the water.
via Bloomberg