6 Ways to Personalize Your Rental Without Painting

Trust us, we know it's not easy to express yourself in a space that's only décor is "renter's beige" walls and muggy apartment-grade carpet. We've all been there. That's why we've come up with some creative solutions to personalize your rental, all while embracing the 'blah' walls. From adding color elsewhere to bringing in versatility, you can easily spruce up your space, no matter the landlord.

1. Artful accents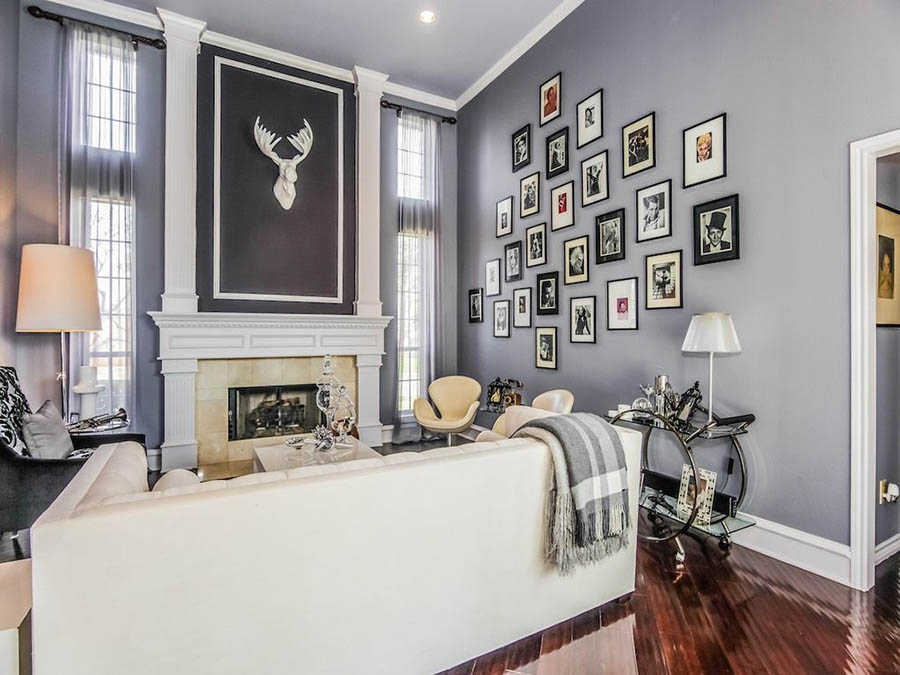 Just because you can't paint a wall, doesn't mean you can't exactly cover it up. Now that gallery walls are all the rage, it's easier than ever to create an accent wall strictly using sticky strips and your favorite art. If you want more color, choose bright and pattern-heavy photos and paintings. For a more sophisticated tone, select black-and-white stills and abstract art uniformly hung in black frames.
2. Rug rendezvous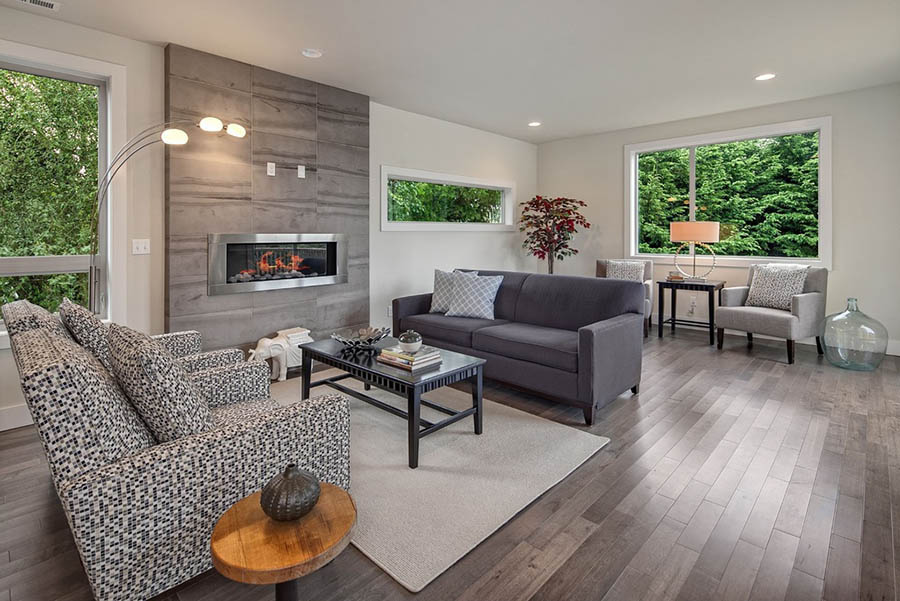 Whether you've landed a spot with hardwoods, are living with lackluster linoleum or are still scrubbing away at '70s patterned carpet, you'll appreciate a good rug. Area rugs inject much-needed color and texture into any space and are especially effective at covering up iffy spots (from a past tenant, we're sure). Mix and match colors, designs and weaves to really make the room yours.
3. Sky-high shelving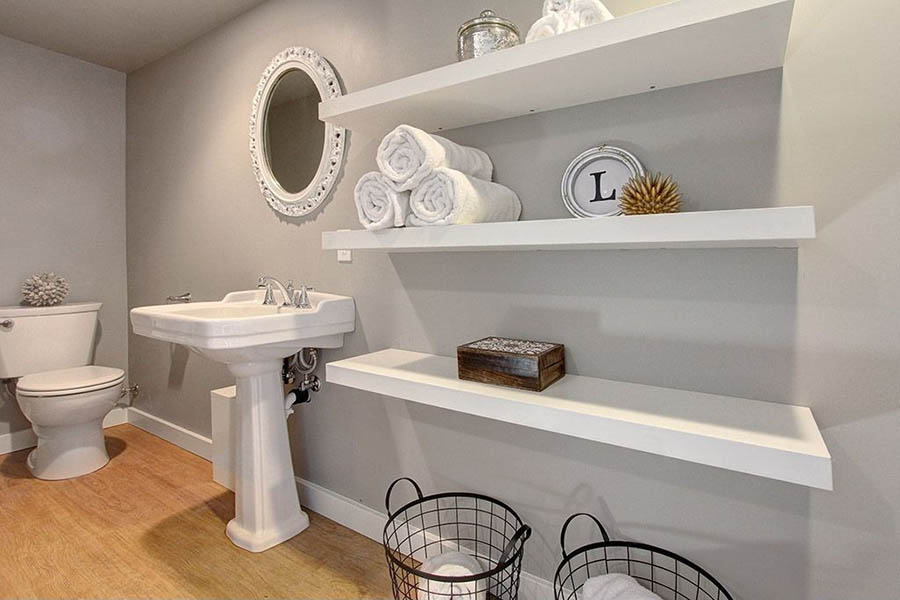 So you can't paint your rental, but you can stack shelving. By adding floor-to-ceiling bookshelves, armoires or wall shelves, you'll create an accent wall that is both functional and fashionable. You can also spray-paint the bookshelf a bold color for some added fun, pick one that has metallic details or go for a heavy wooden shelf to inspire sophistication.
4. Wonderful windows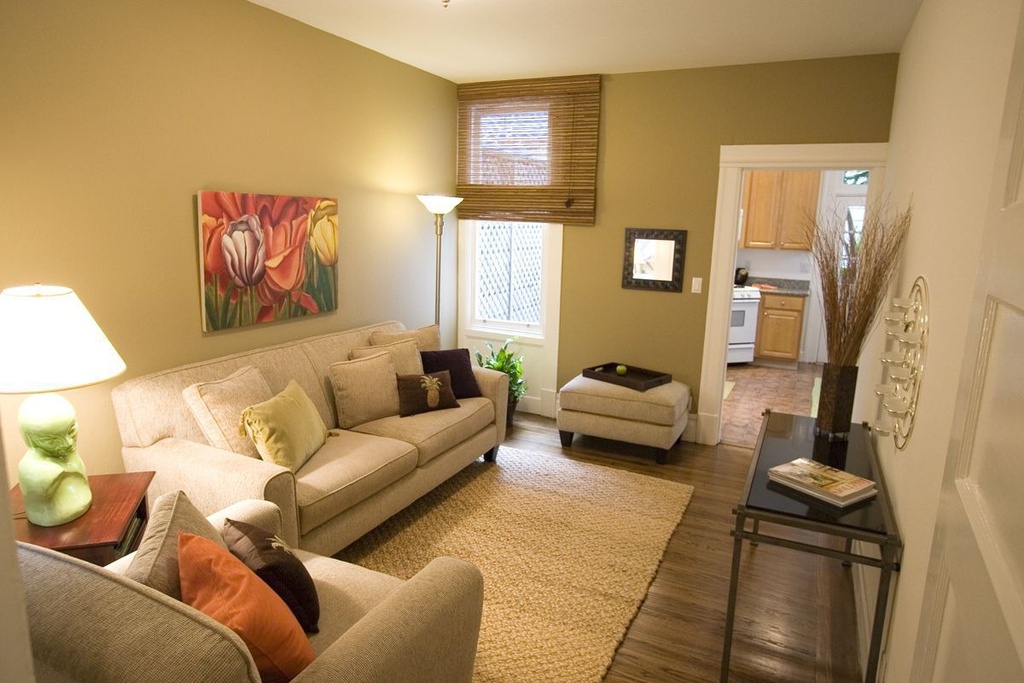 While you can't rip out something you don't like, you can actually cover it. Window coverings are great for spaces that need an extra oomph. Choose from different textures and materials such as fabric and woven woods to add another layer of décor to your rental. This also helps if you can't do much about the flooring; windows draw the eye upward, creating a distraction from the interesting linoleum your landlord picked out.
5. Lots of light
When in doubt, break the lights out. By mixing lighting fixtures, you get an eclectic mix of lighting types that end up matching because they're, well, lights. For instance, add heavy table lamps to your side tables in the living room, playful pendants in the bedroom and a floor lamp (or two) in the dining area. Mix the metals, shade types, and width and height for volume and variety.
6. Learn to love layering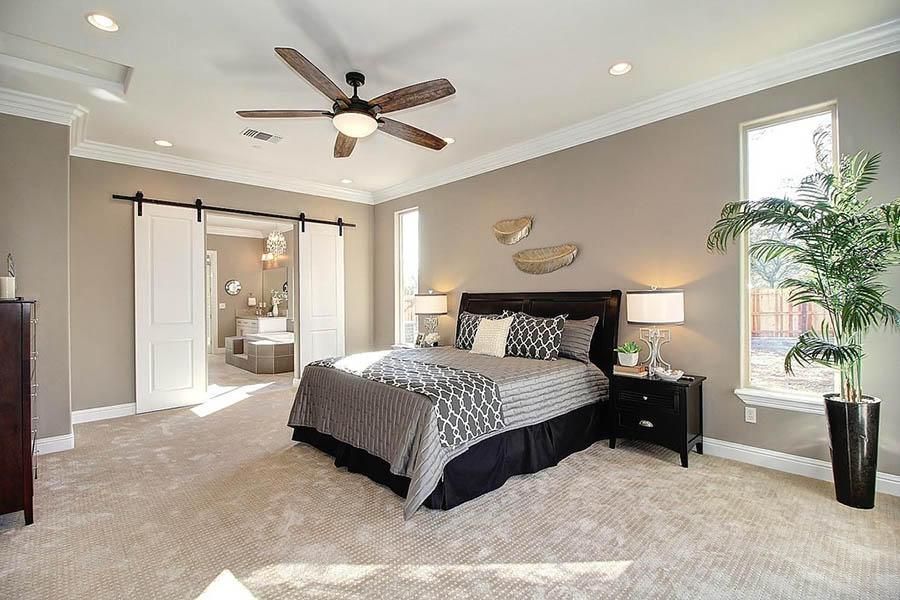 Because you can't add dimension with wall coloring, you're going to have to supplement. But it's just as fun, if not more, because layering throws, blankets and pillows can be changed way more often than paint color. Choose from colors in the same family, but mix patterns. Try adding a plush, plain comforter to your bed, topped with a silky blanket, topped again with a chunky knit throw. Mix different sizes of pillows for more contrast, and don't forget to keep it balanced with a good pattern-to-color ratio. You can also do this in the living room with your couches, chairs and loveseats, as well as in your dining room with layered chargers and flatware or indoor plants and linens.
via Zillow