8 Striking Silos That Go Against the Grain

Every great western film begins with a wide shot of the open road or an expansive landscape. While the image of the open road is seminal to American culture, the traditional landscape photo or painting captures what is periphery, what borders the shoulder of the road. A fleeting glance to the side would, more often than not, reveal a farm or some kind of agricultural land cultivation. Immediately, recurring motifs like log fences, dusty trucks, stringy power lines, and red farm houses come to mind. Often a crucial archetype of roadside architecture is overlooked (or bundled together with the barn): silos.

Beyond rolling hills and open skies, architects have developed and reinterpreted said storage structures typically designated for grain or raw industrial materials like coal or sawdust. Some expand or appropriate existing structures for a new use beyond storage, while others use the architectural typology as a departure point, envisioning a silo as a symbol that recalls the aesthetic and ethos of a bygone era.

Located around the world, the silos in this collection highlight new visions for an age-old typology: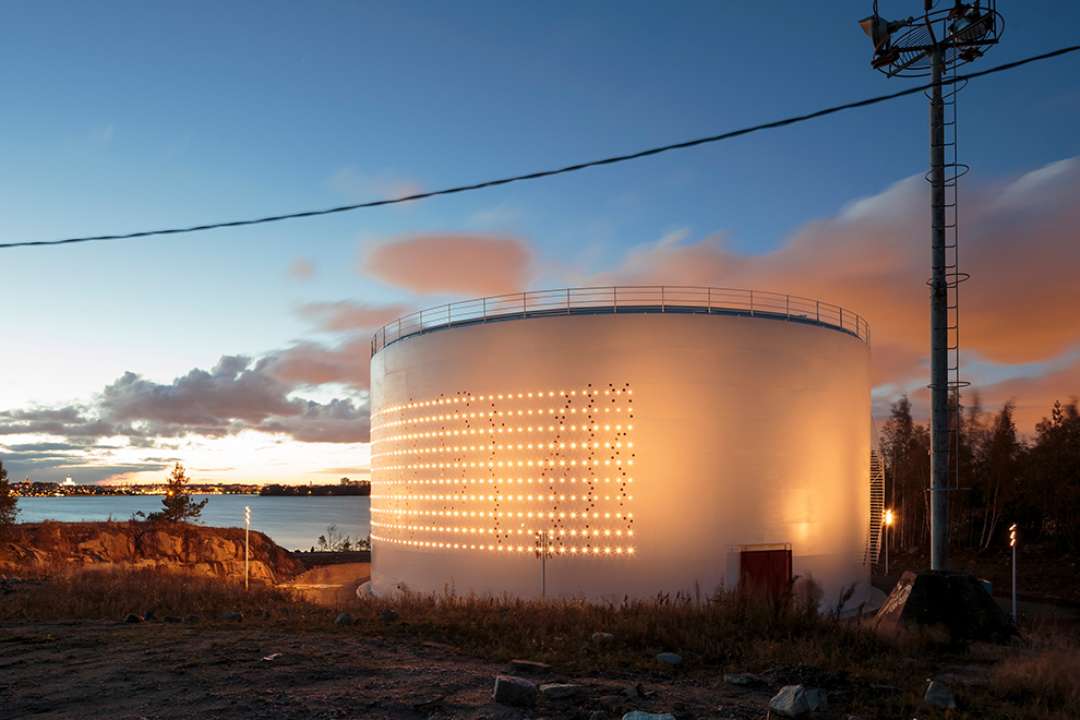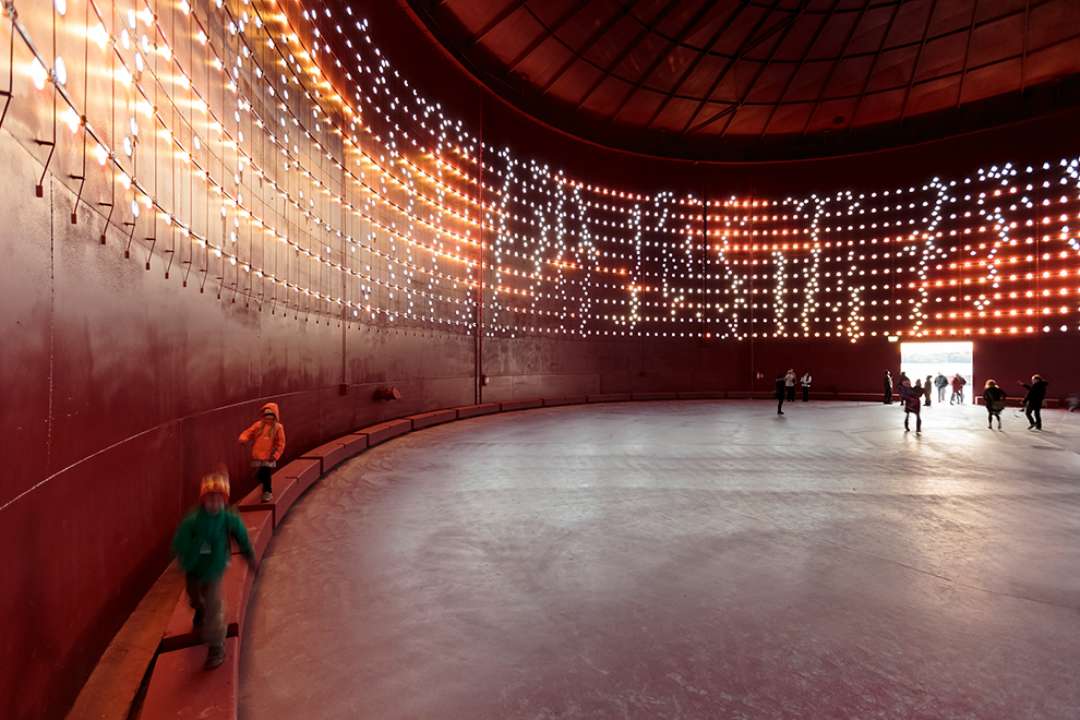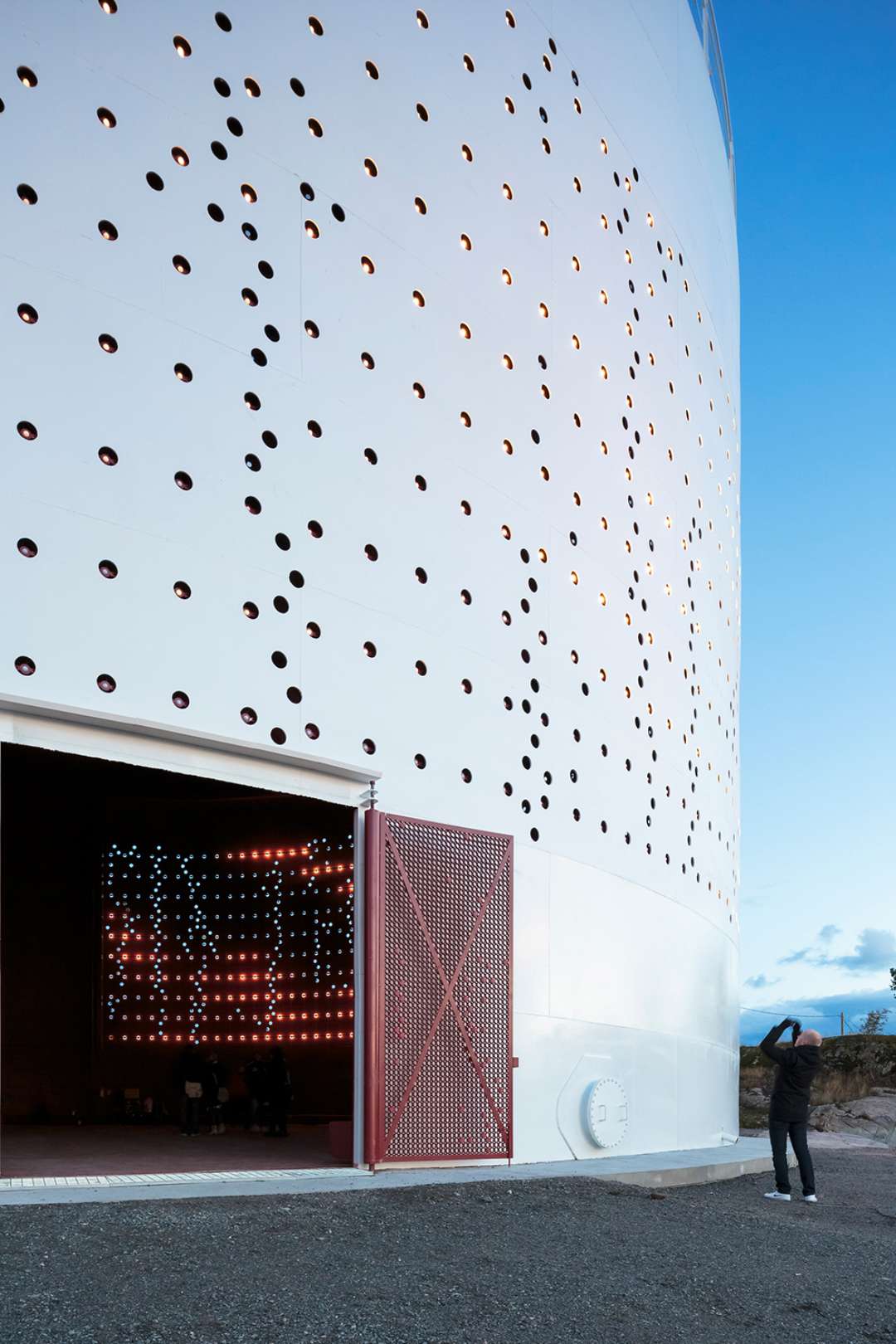 Silo 468 by Lighting Design Collective SL, Helsinki, Finland
As part of a major waterfront redevelopment in Helsinki, this abandoned oil silo was converted into an art installation and public space. Serving as the landmark for the district, the installation incorporates both natural and artificial light in the scheme. A customized software system enables 1,280 LED domes to react to the environmental conditions, changing in relation to the wind speed and direction, temperature, and weather.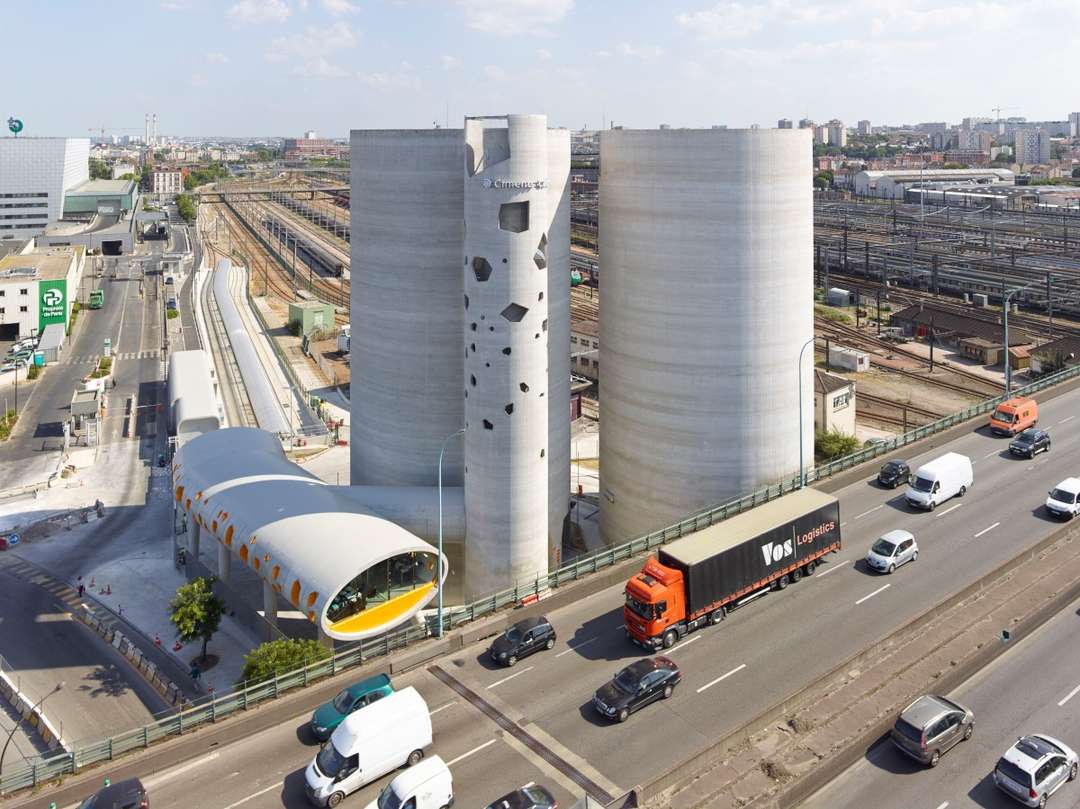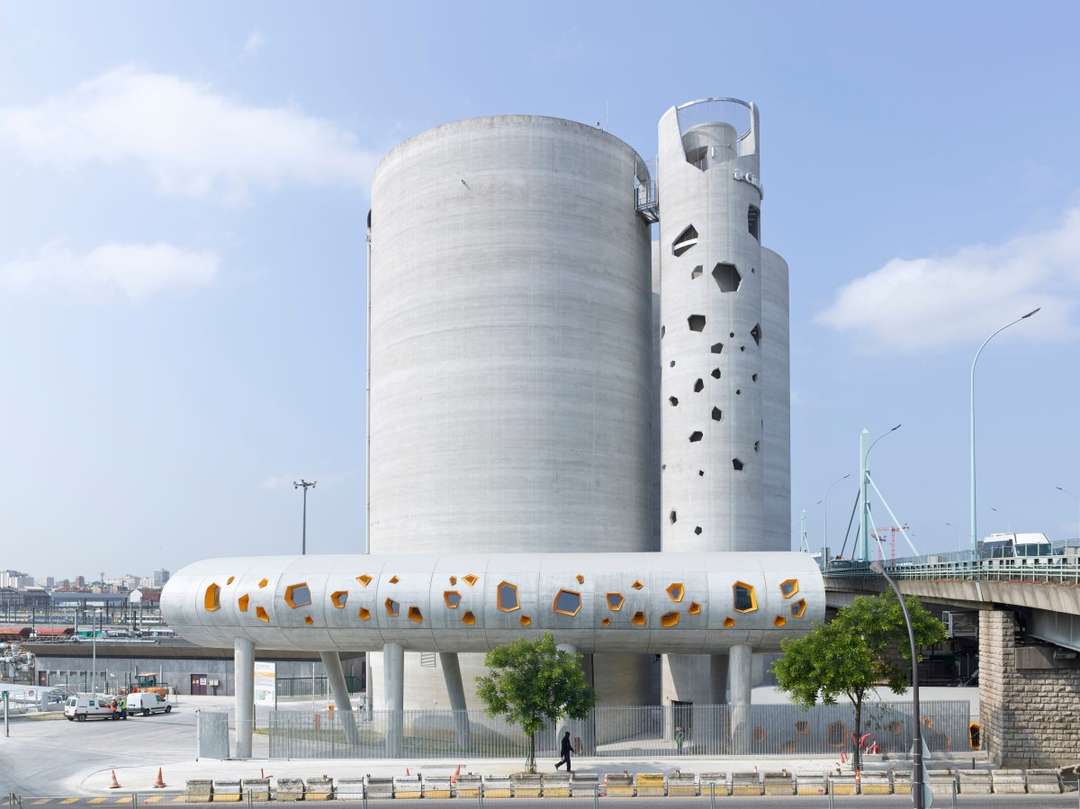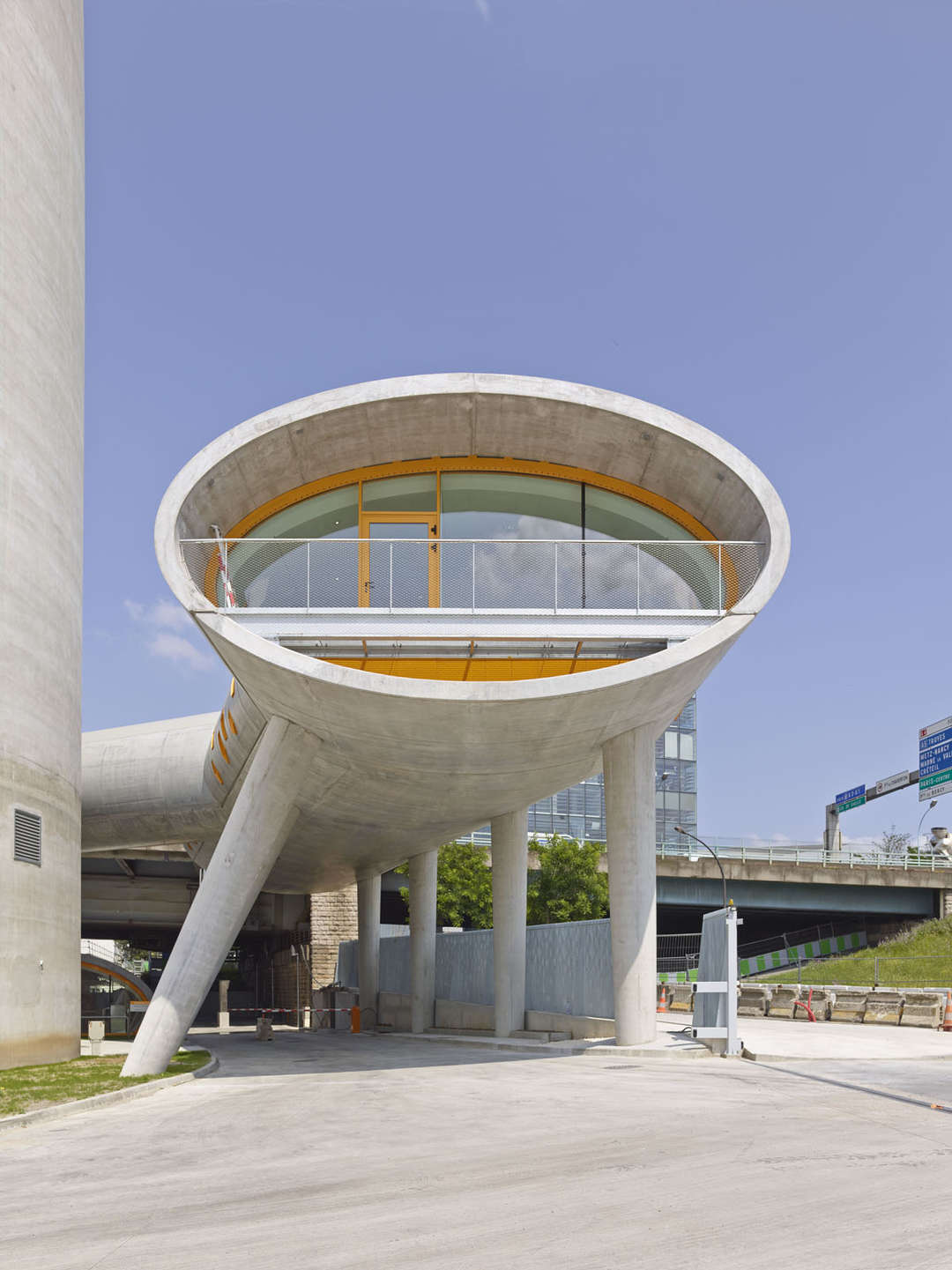 Silos 13 by VIB Architecture, Paris, France
Situated in a developing district in the eastern fringe of Paris, this cement distribution center is composed of a myriad of concrete towers. Two wider silos provide the tubular form necessary for the industrial processes of the plant. The three narrower cylindrical forms include a vertical circulation tower, a ground oriented horizontal bar containing the quality control room, and an elevated tube housing office spaces.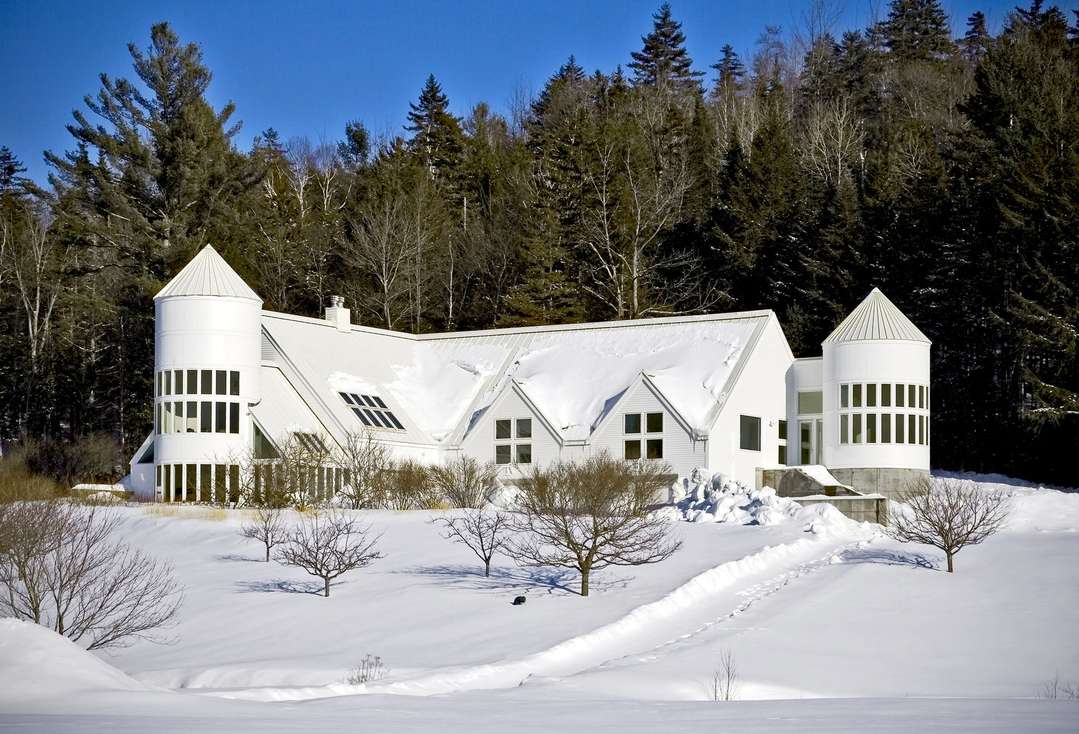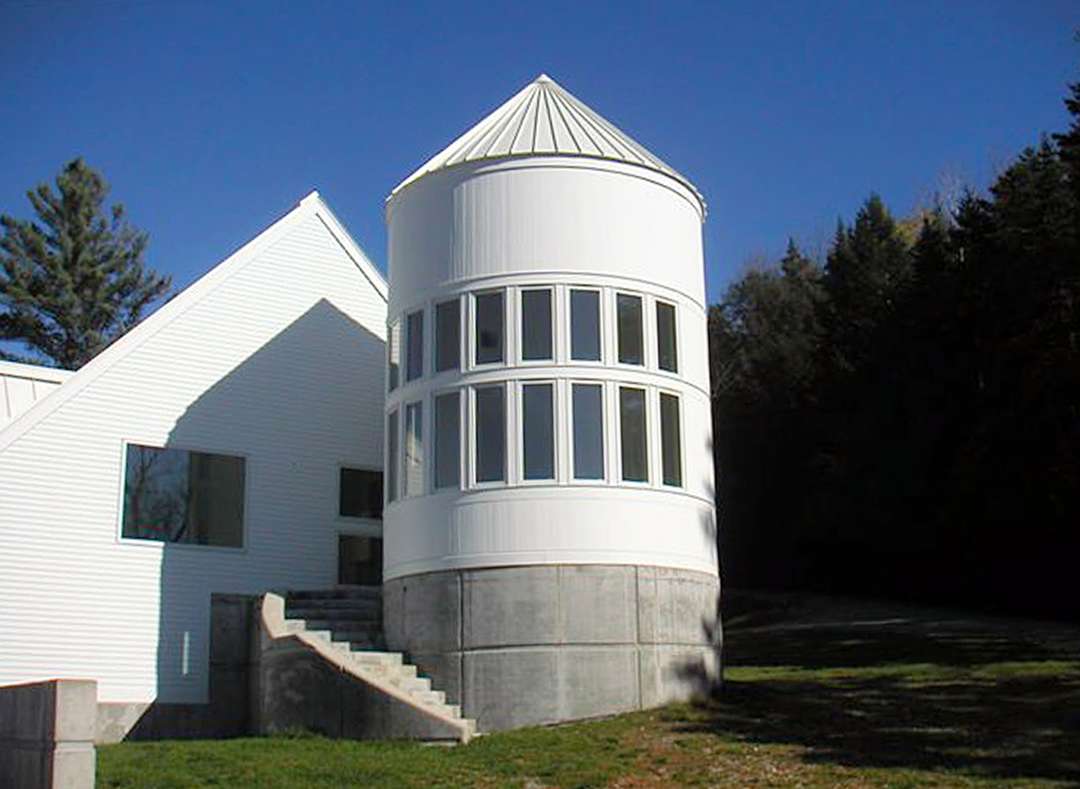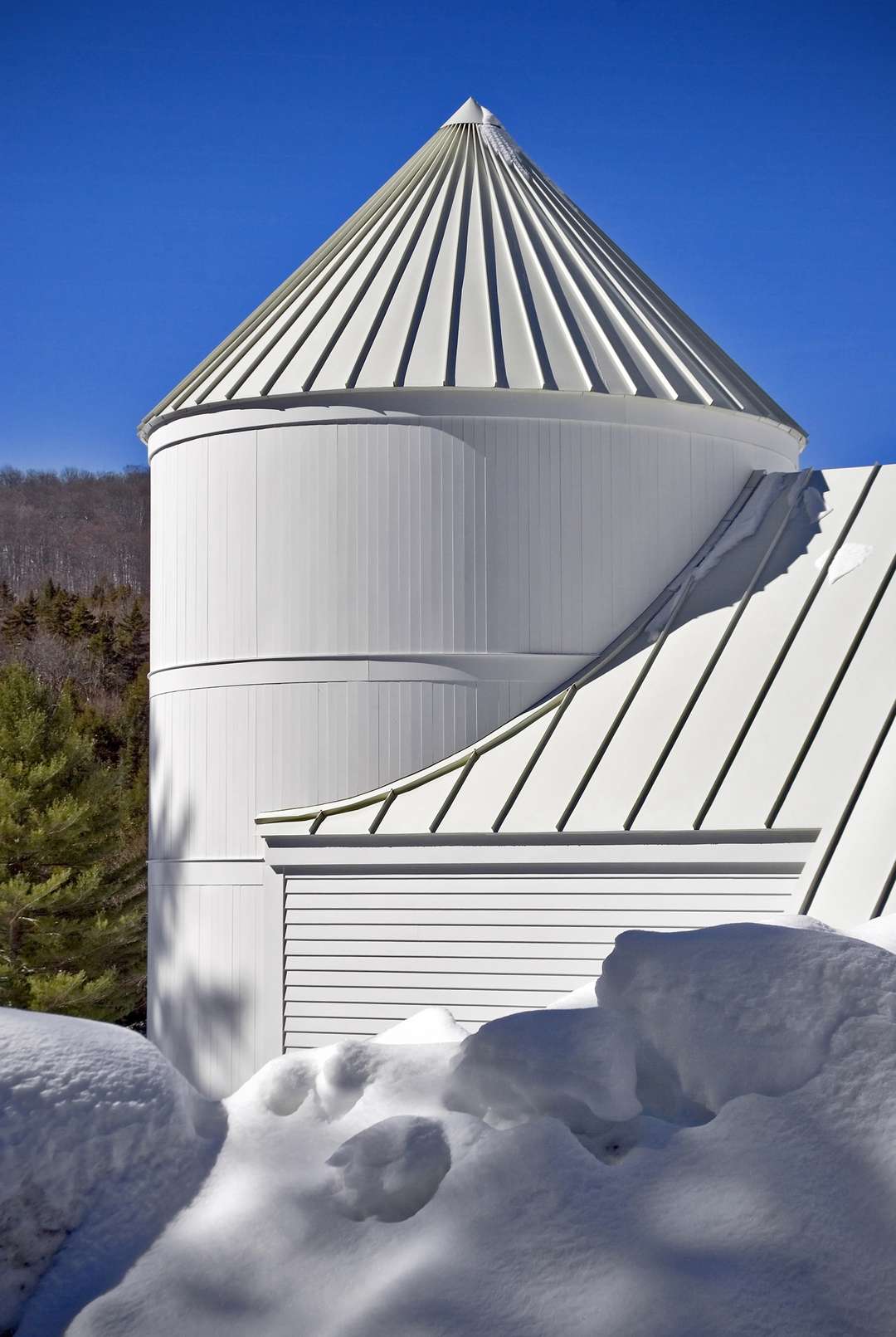 Vermont Country House by Ronald Frink Architects, Springfield, Vermont
Overlooking the tranquil landscape of meadow and river, this silo and barn was transformed into a 11,000-square-foot guesthouse. Challenging the traditional New England barn and silo forms, a white seam metal roof and exposed retaining walls juxtapose the white-painted cedar siding of the barn and silo.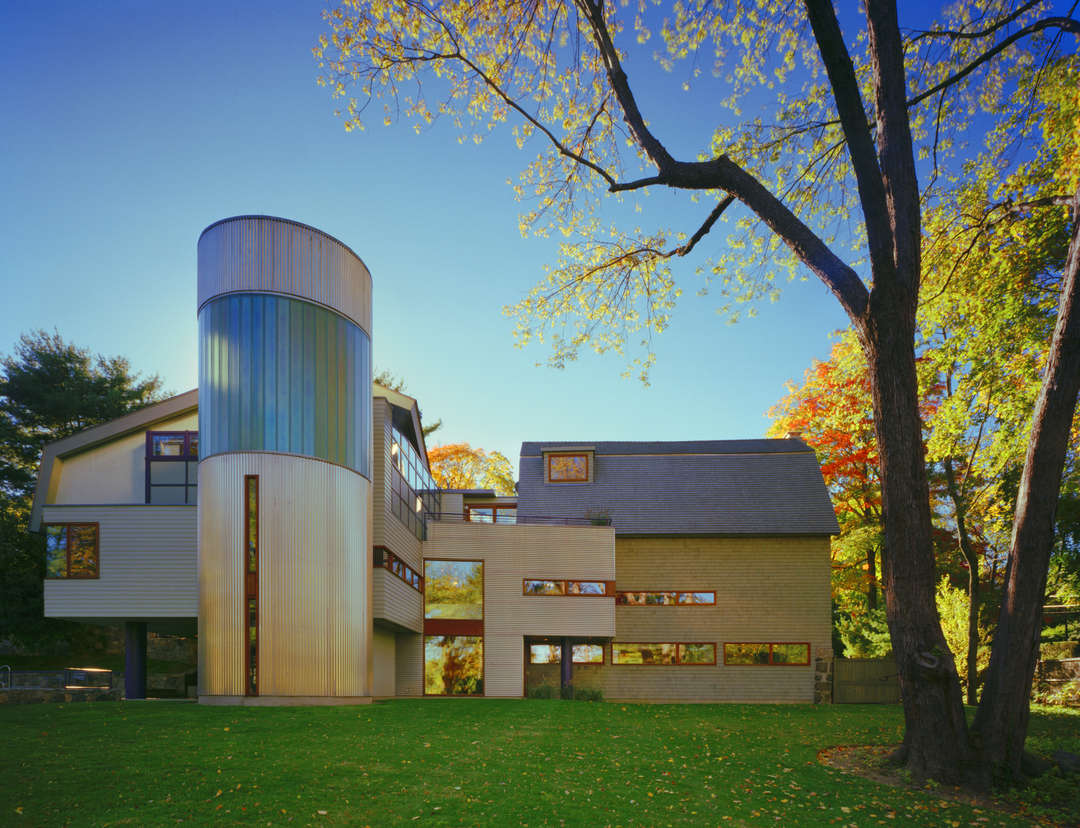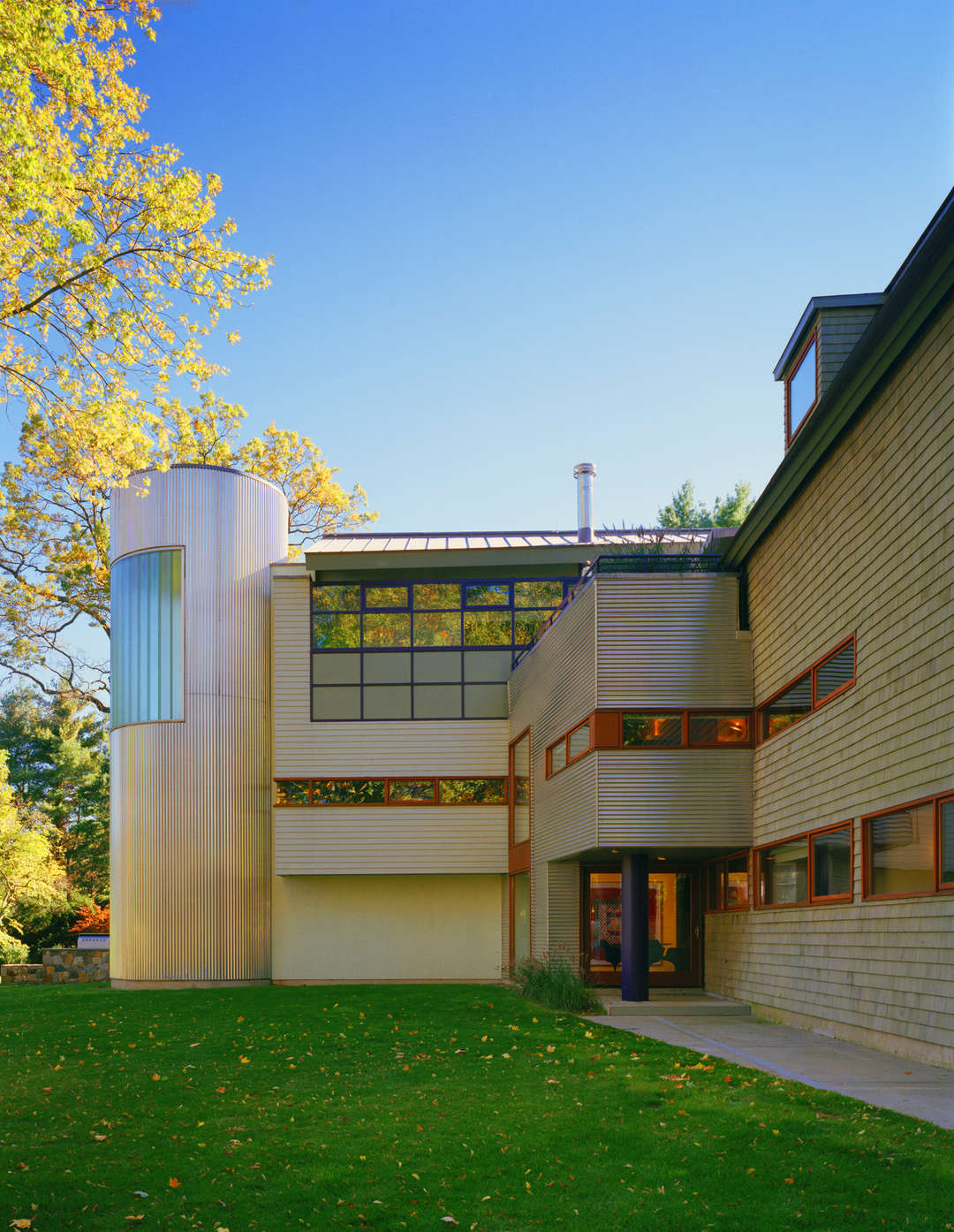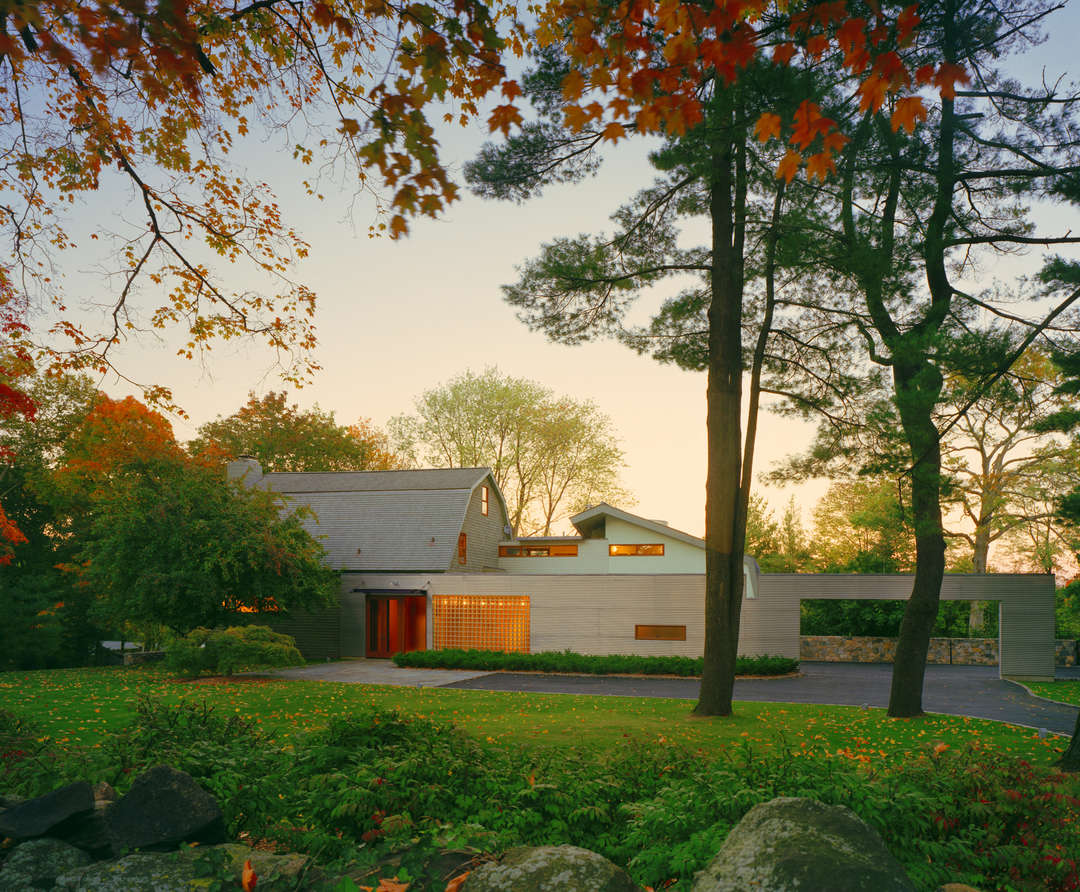 Caan Barn by Stamberg Aferiat + Associates, Greenwich, Connecticut
Originally transformed into a house by legendary modernist architect Charles Gwathmey for his own family in 1973, this 150-year-old barn was renovated and expanded to create larger bedrooms and bathrooms and enlarge the kitchen and family room. Glowing like a warm lantern in the night, the silo containing a staircase functions as the aesthetic and physical tie between the old barn and the new three-story addition in the back.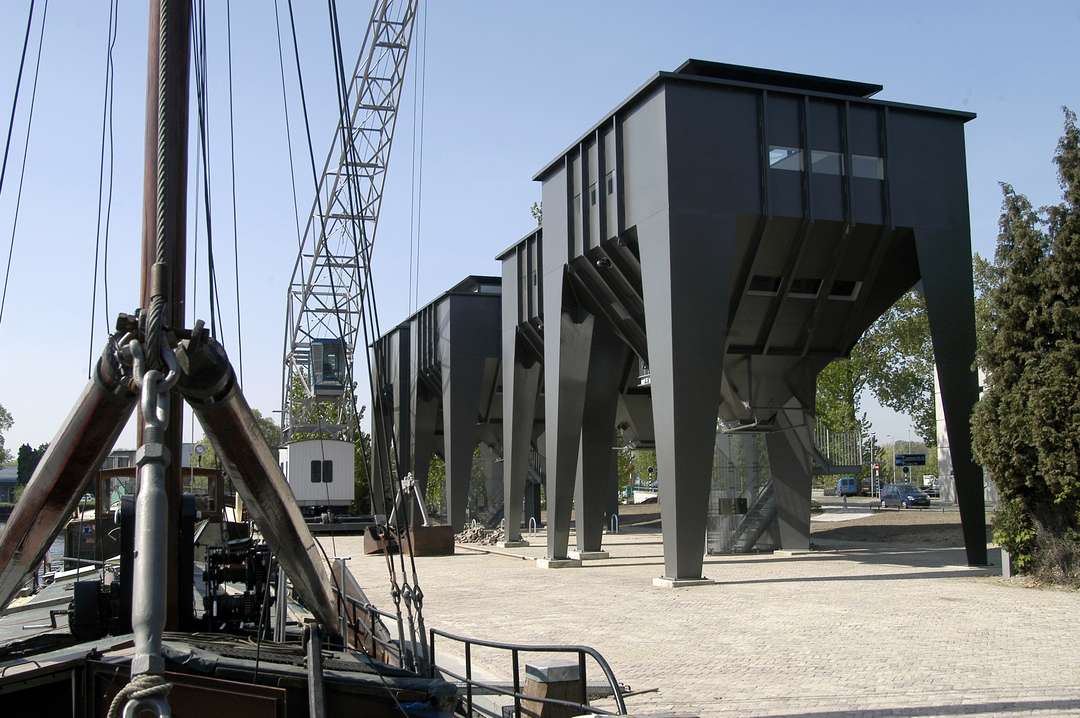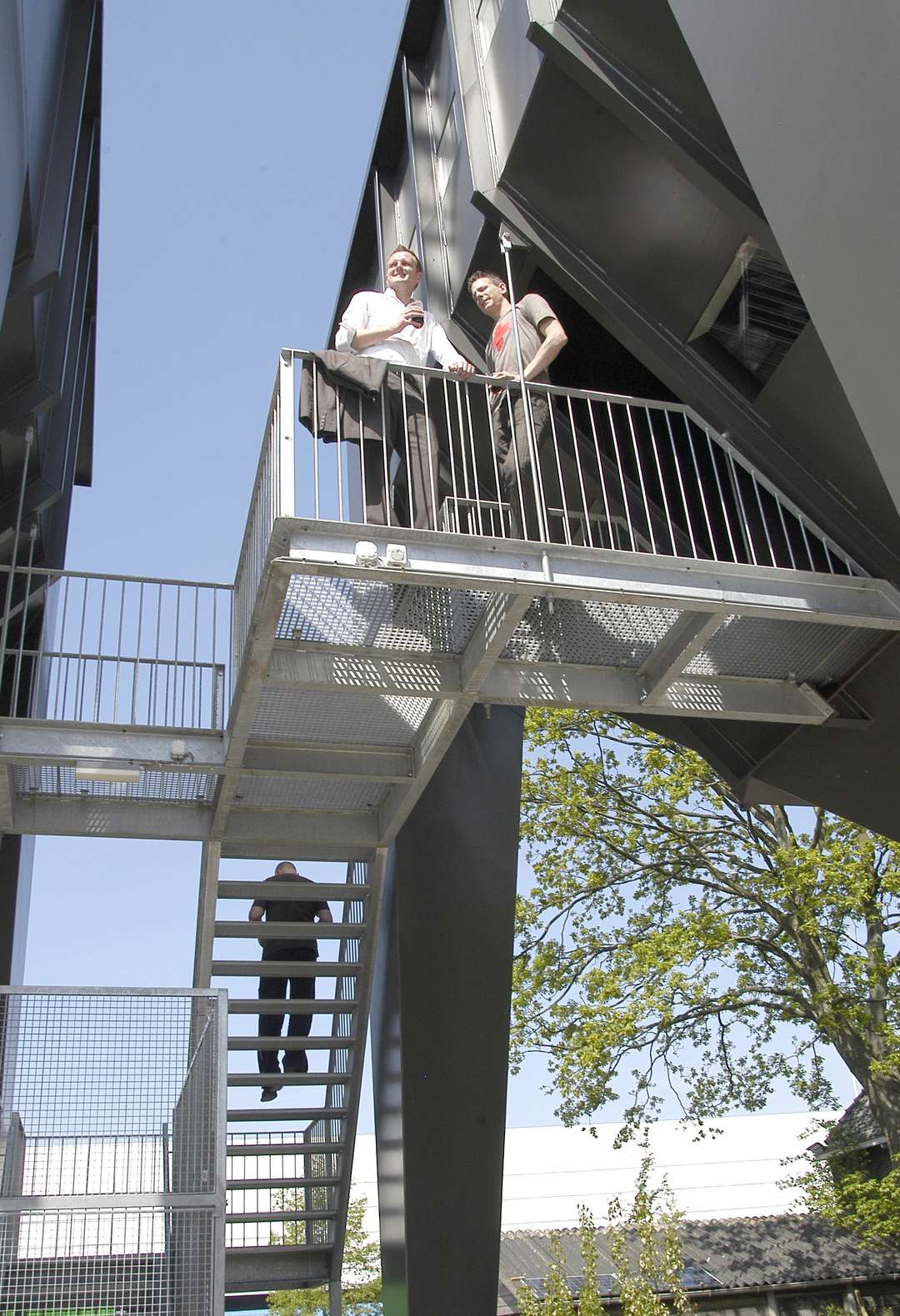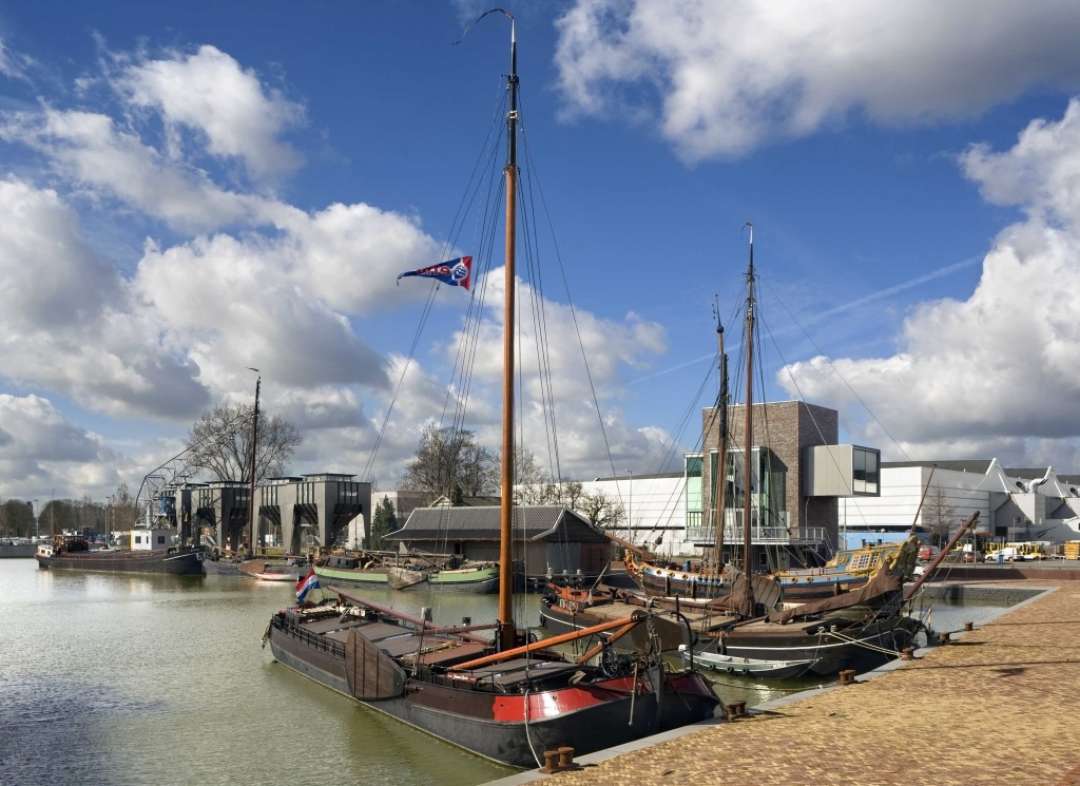 U-trechters by studio NL-D, Utrecht, Netherlands
Created as a part of the redevelopment in Dichterswijk West, studio NL-D harnessed elements of the historical harbor, constructing spacious office and studio spaces out of former sand and gravel silos, an old crane, and a harbor shed. All of the changes made to the original silo were kept minimal, so as to provide a link between its current architectural purpose and its past sand-transient shipping purpose.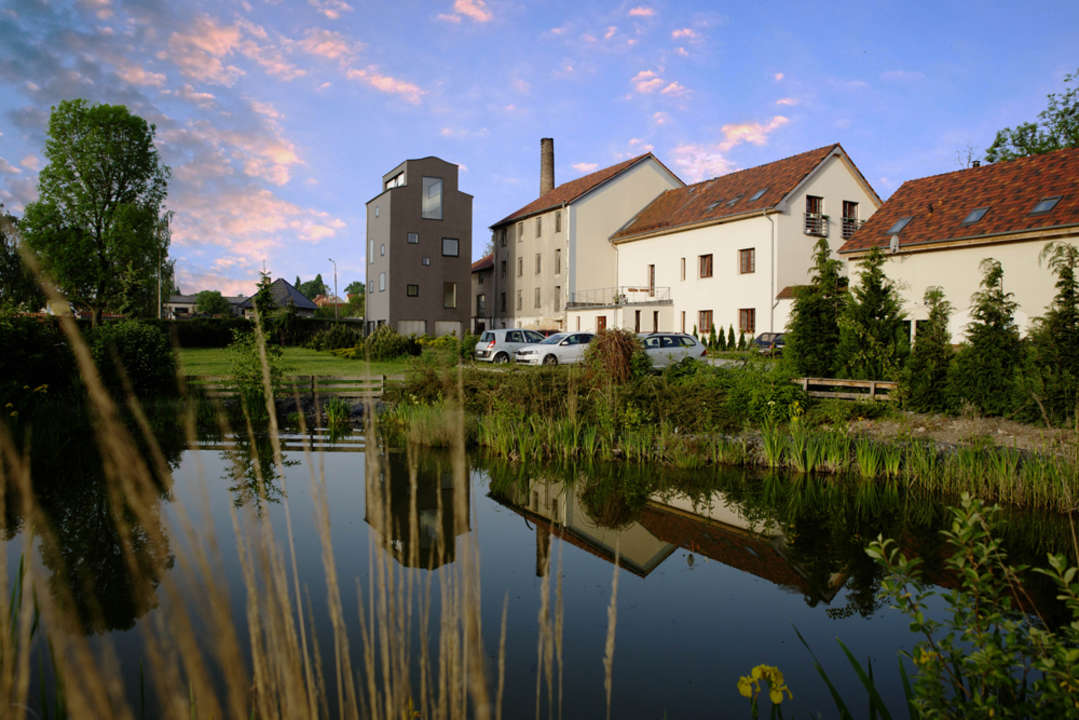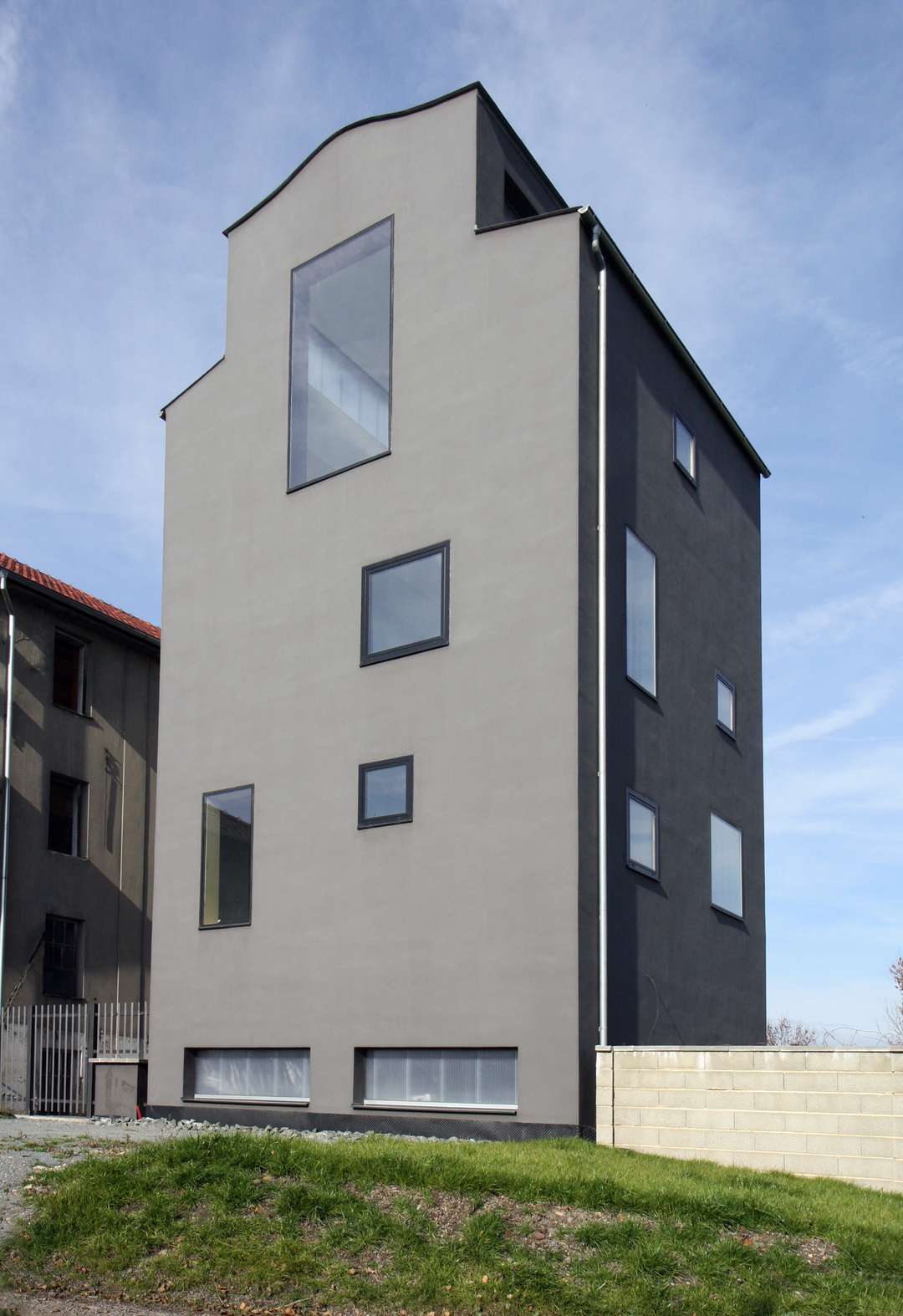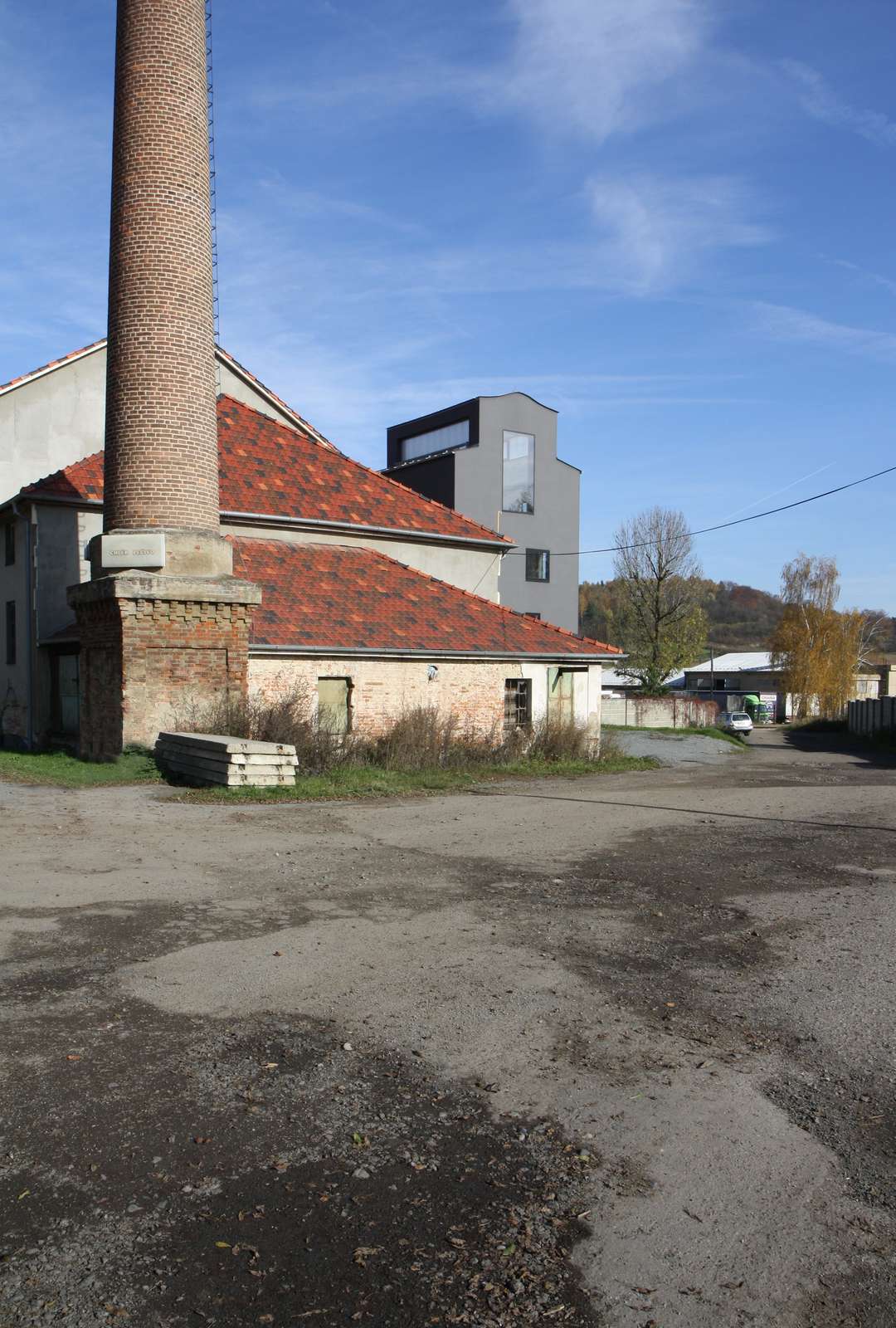 Conversion of the Granary by Pavel Martinek / architect, Prague, Czech Republic
In order to create a new housing space in this former granary, the ground level was totally cleared, the existing walls knocked down, and the skeleton filled with Rodeca panels. The silo was fitted with new steel and wooden ceilings and a new staircase to the third floor.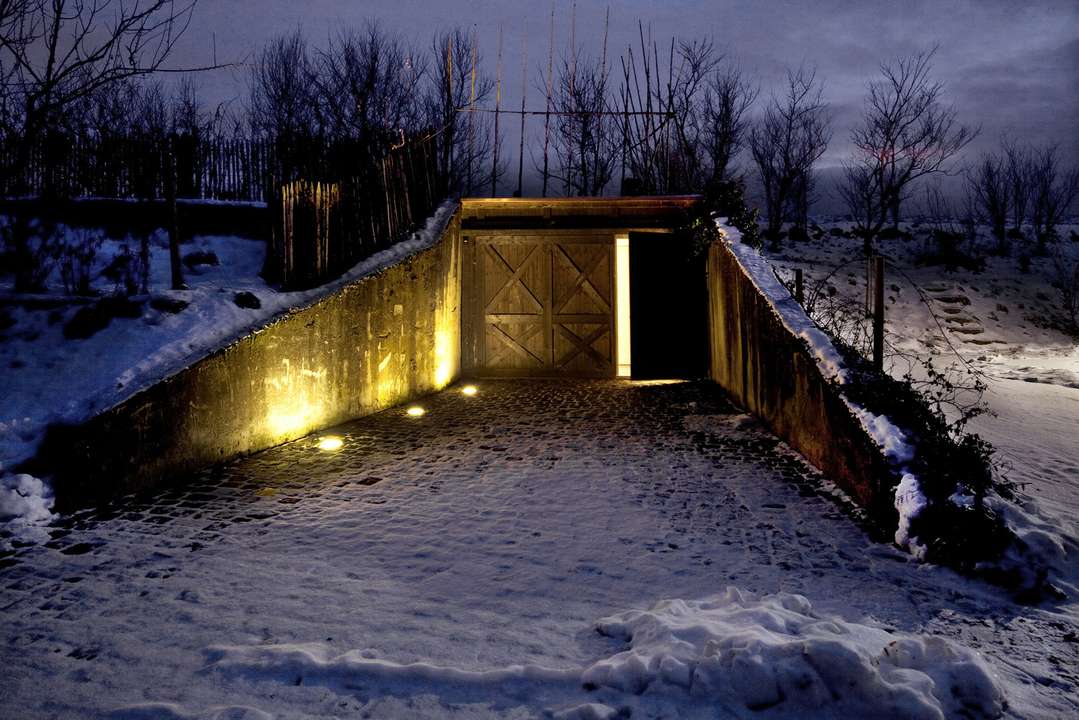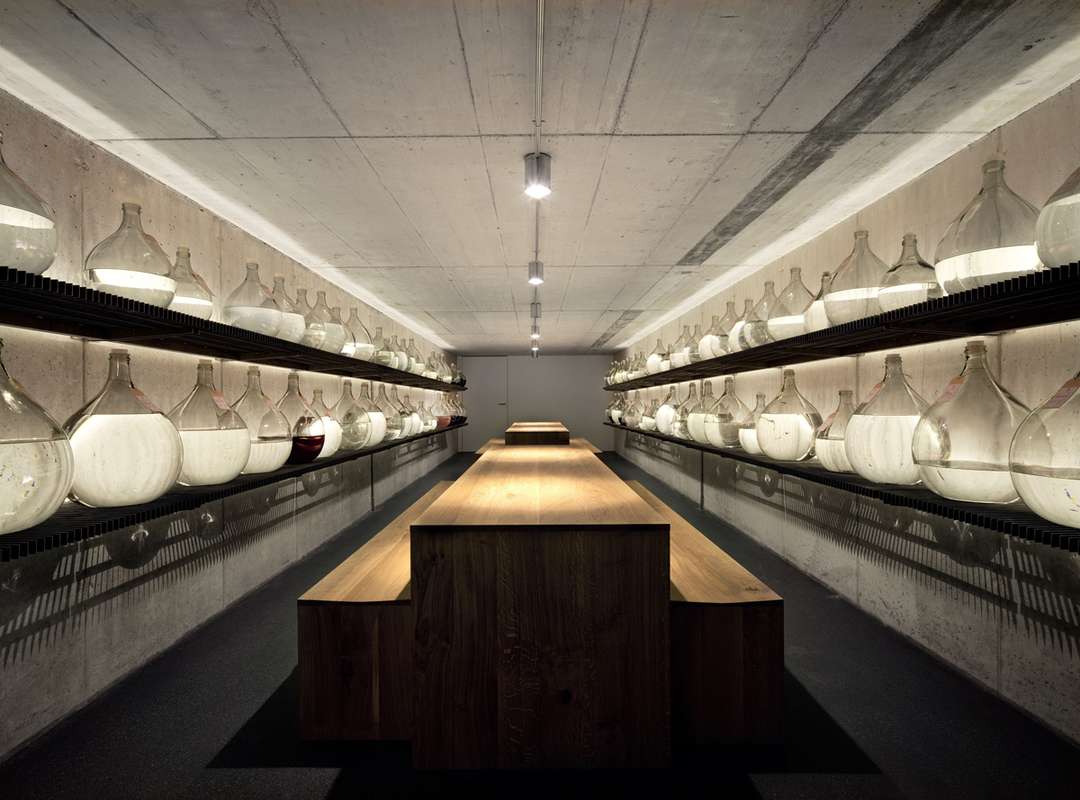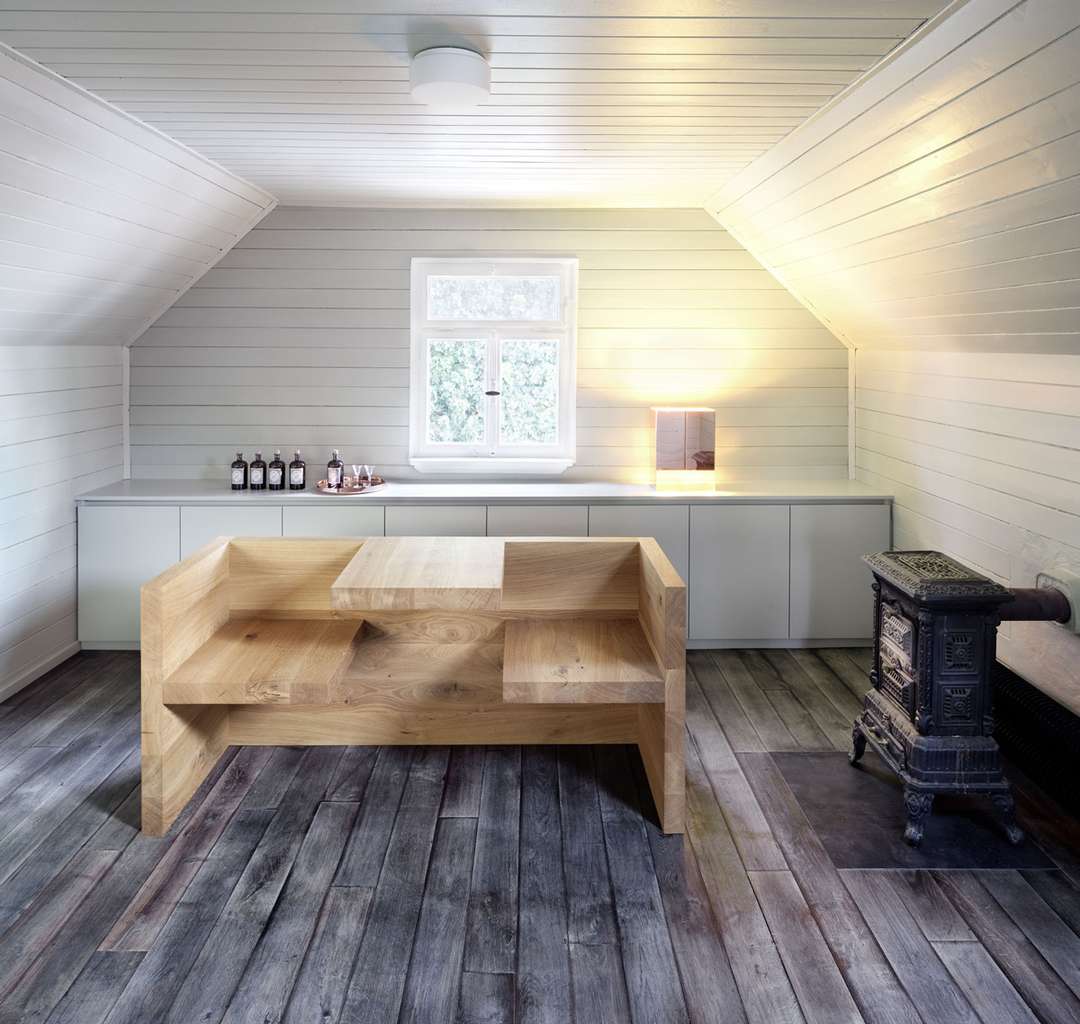 Distillery Stählemühle by PHILIPP MAINZER OFFICE FOR ARCHITECTURE AND DESIGN, Eigeltingen, Germany
This historic German mill was transformed into a working distillery, complete with tasting areas and a showroom for award-winning spirits producer Stählemühle. Previously used as a schnapps distillery, the re-envisioned structure features dramatically lit, minimalist rooms with exposed concrete walls and simple wood furnishings.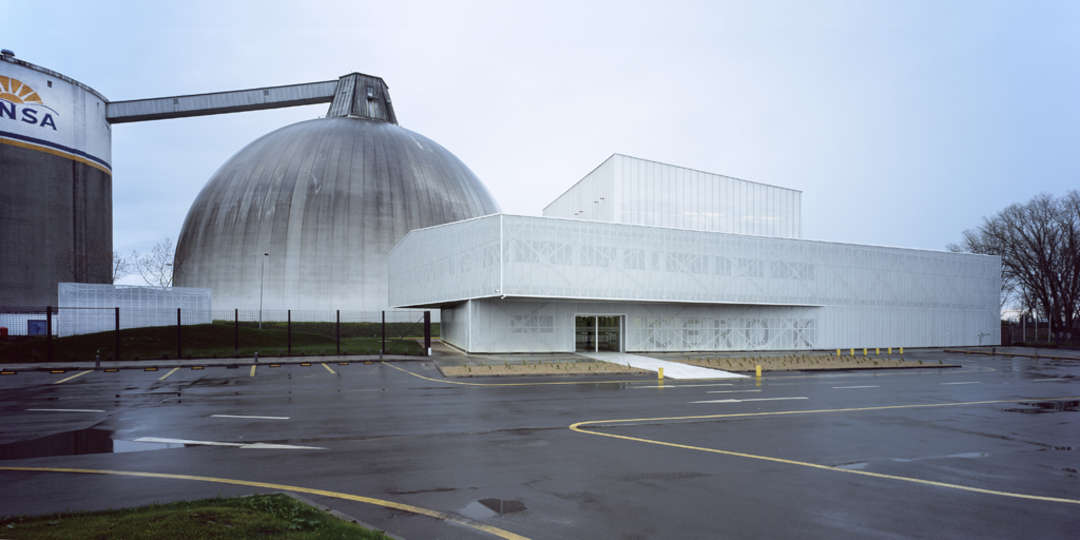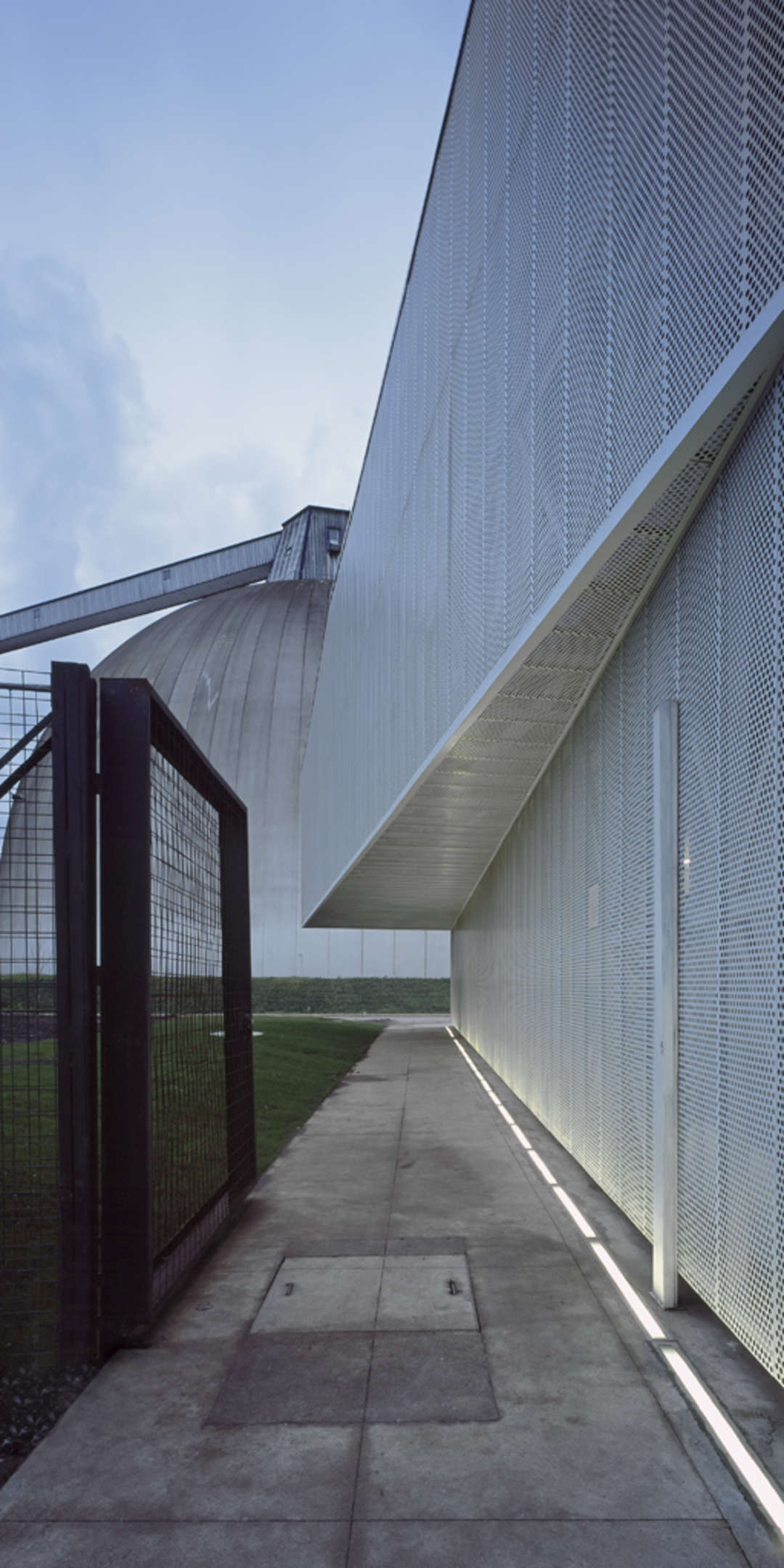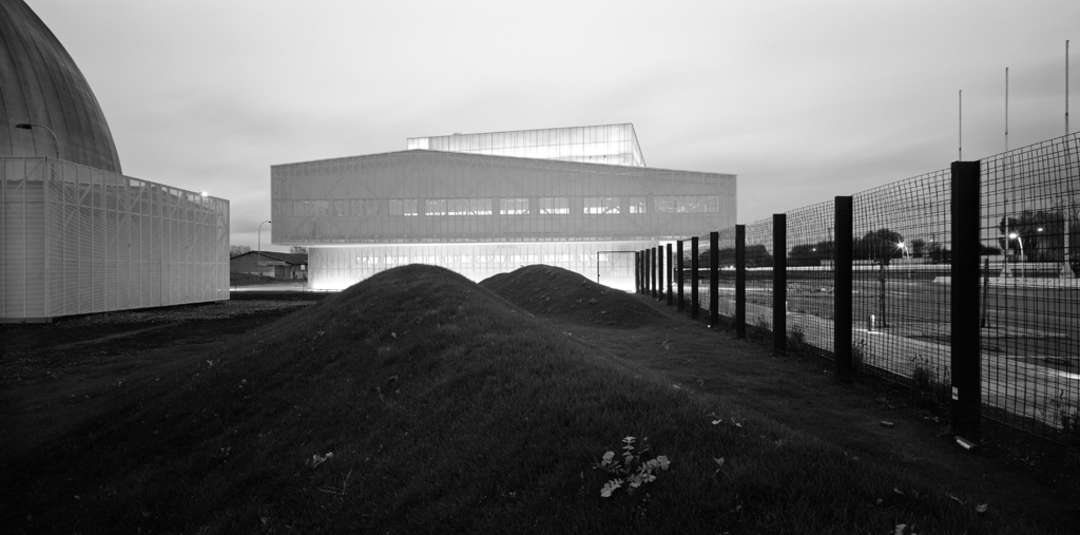 Cero K by max-a, San Carlos, Chile
This sugar warehouse and factory was developed in four months and built in just eight. Clad in steel plates, the form of the building plays on the iconic imagery and formal structural elements of a dome and silo.
via Architizer